Sails up for Festival of the Sea off Shotley point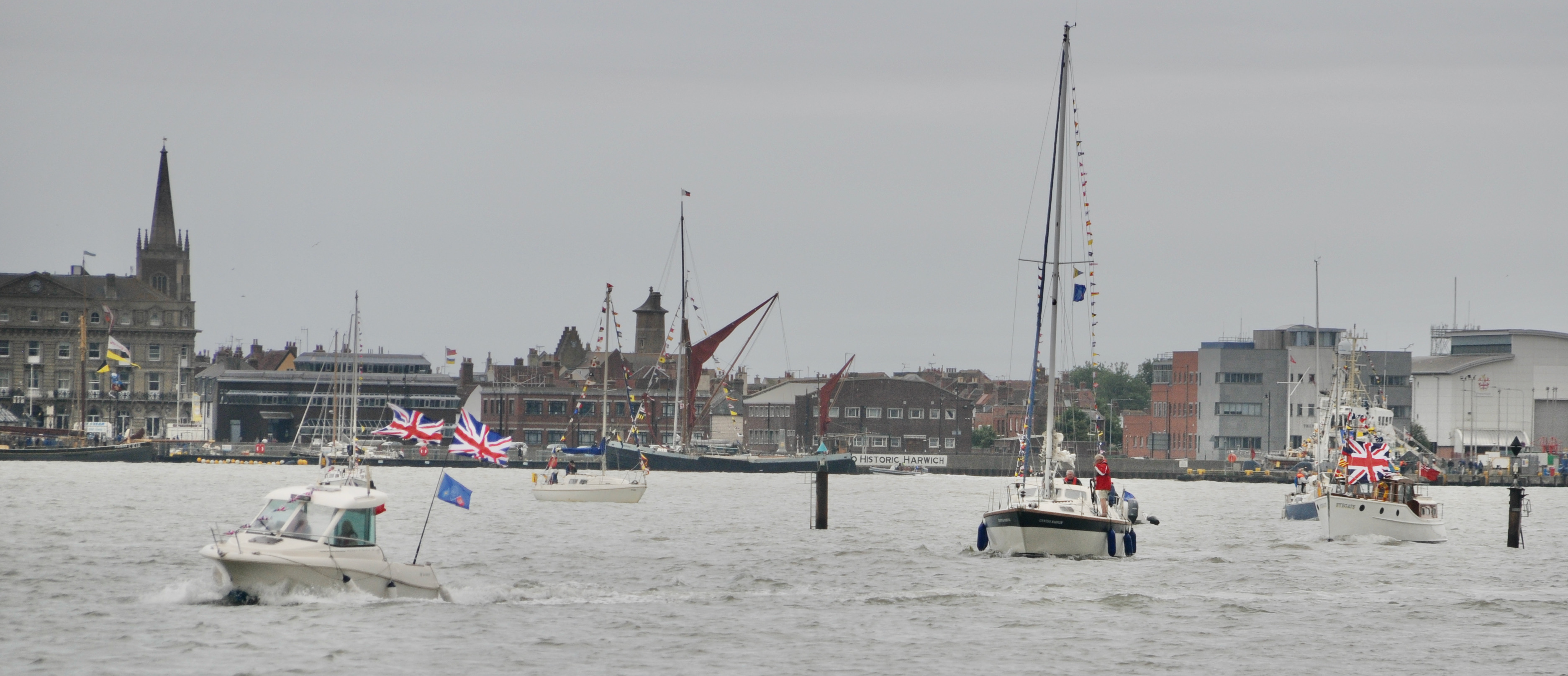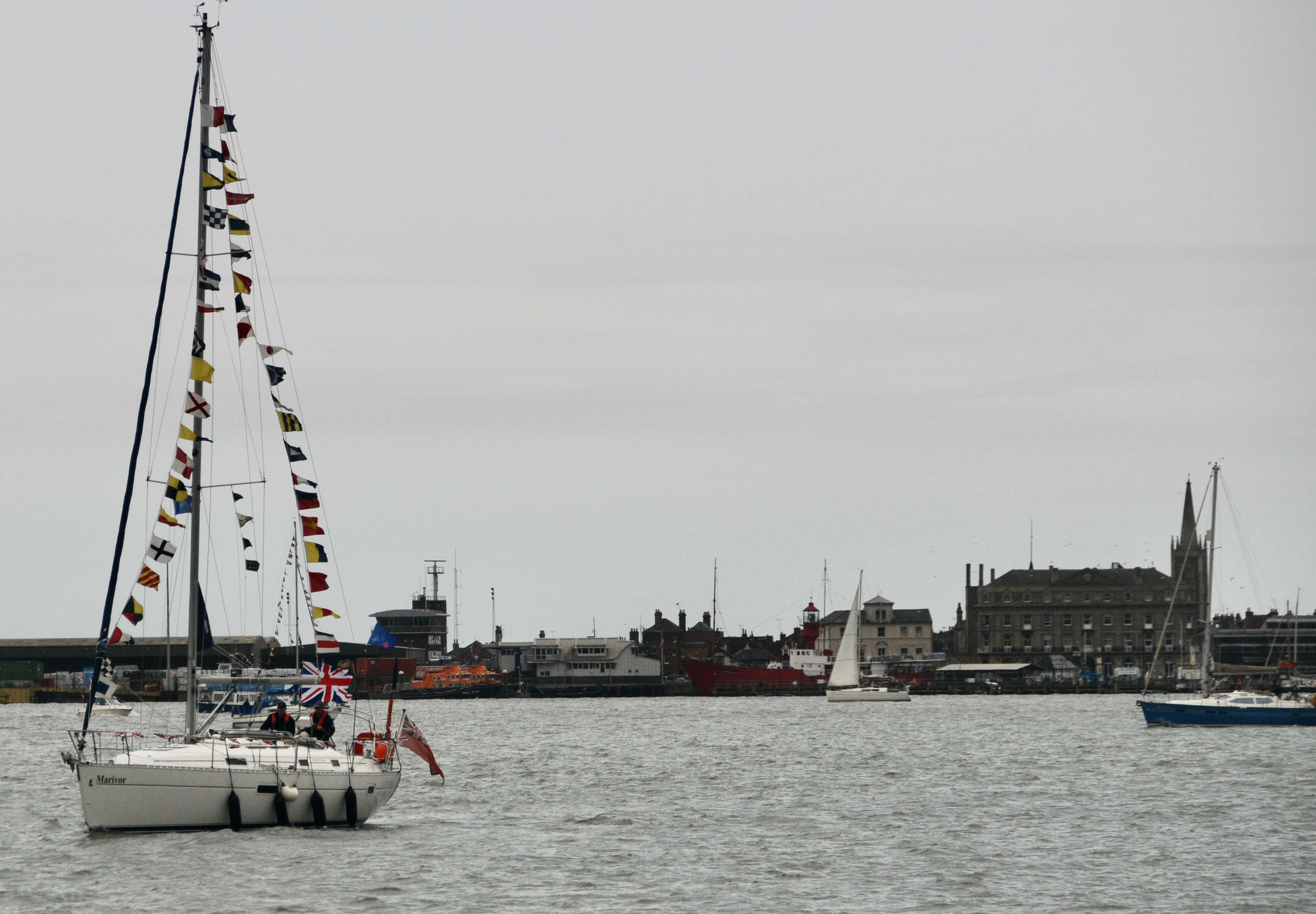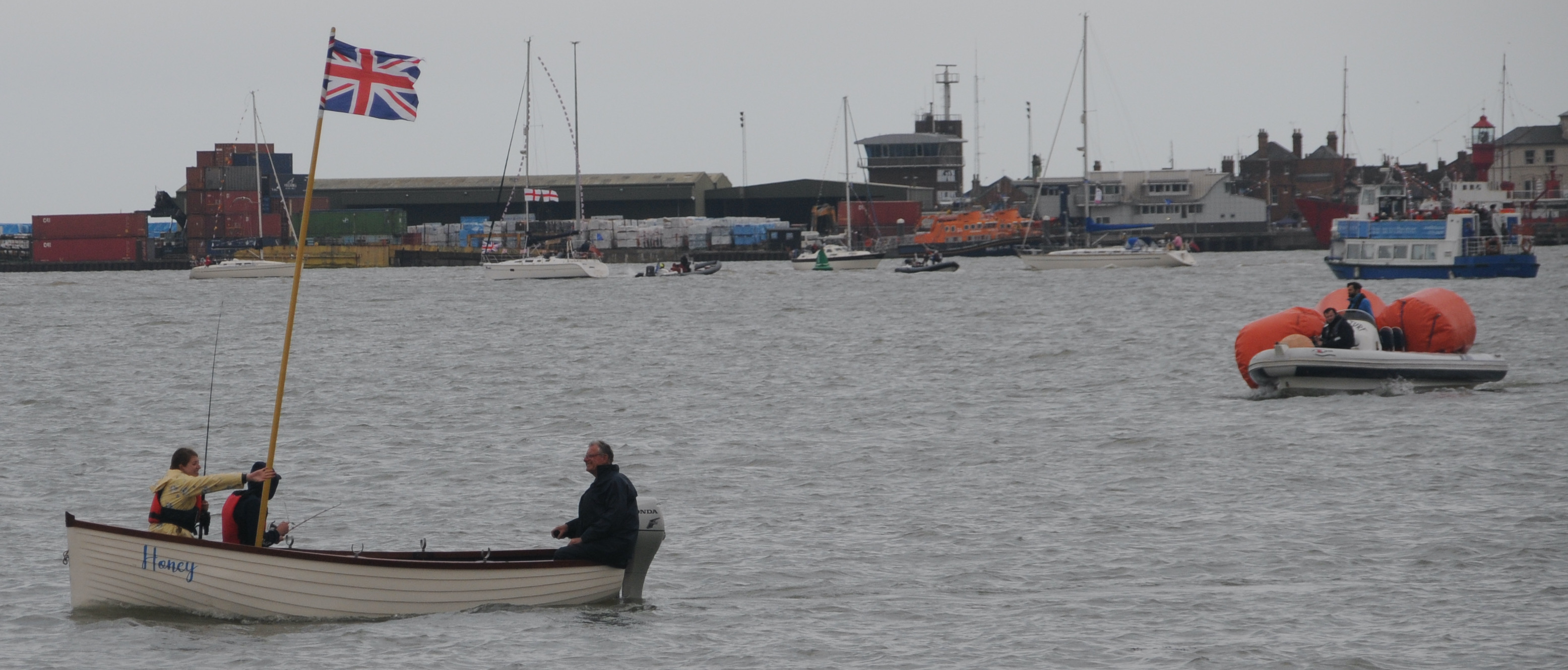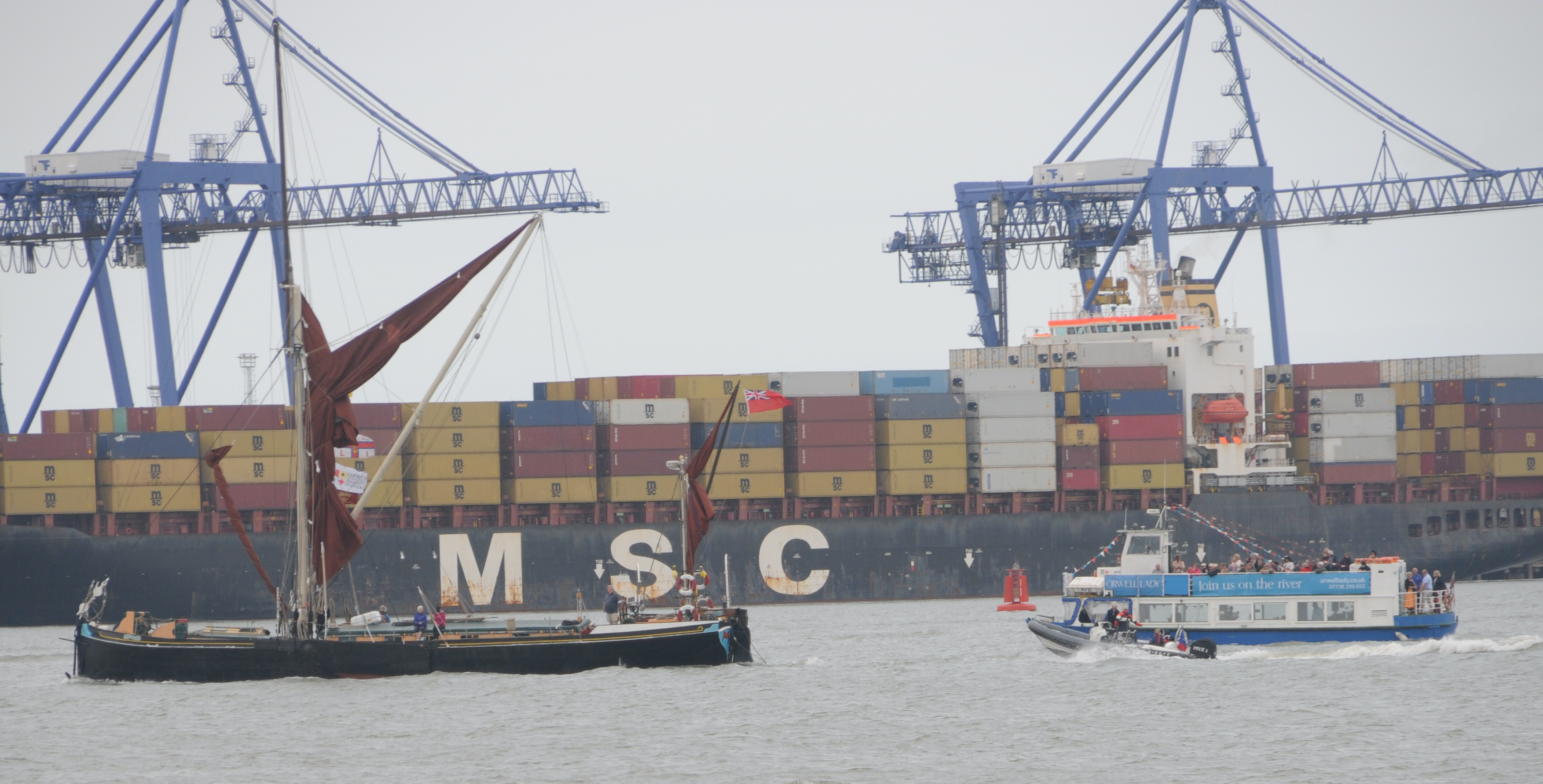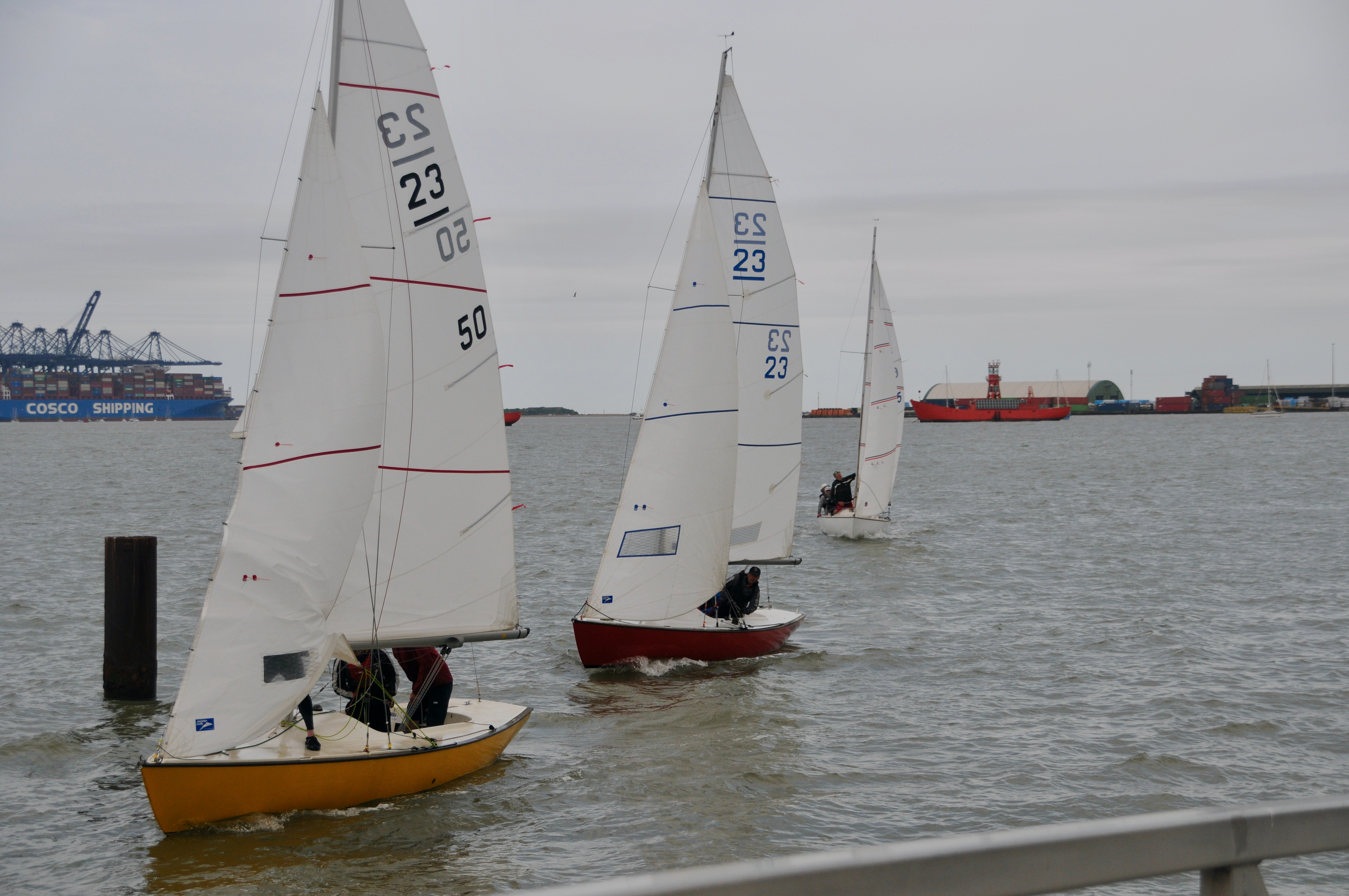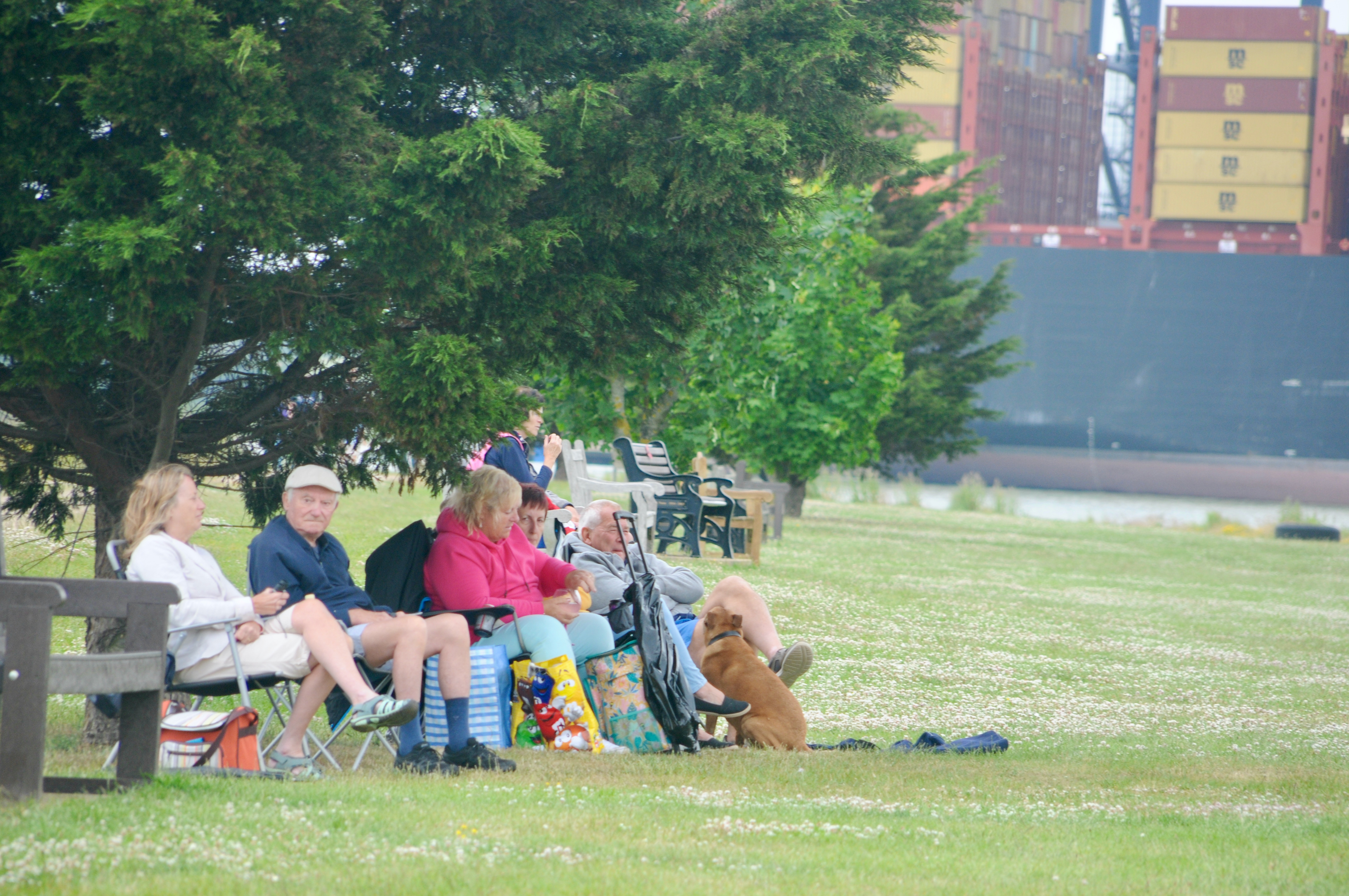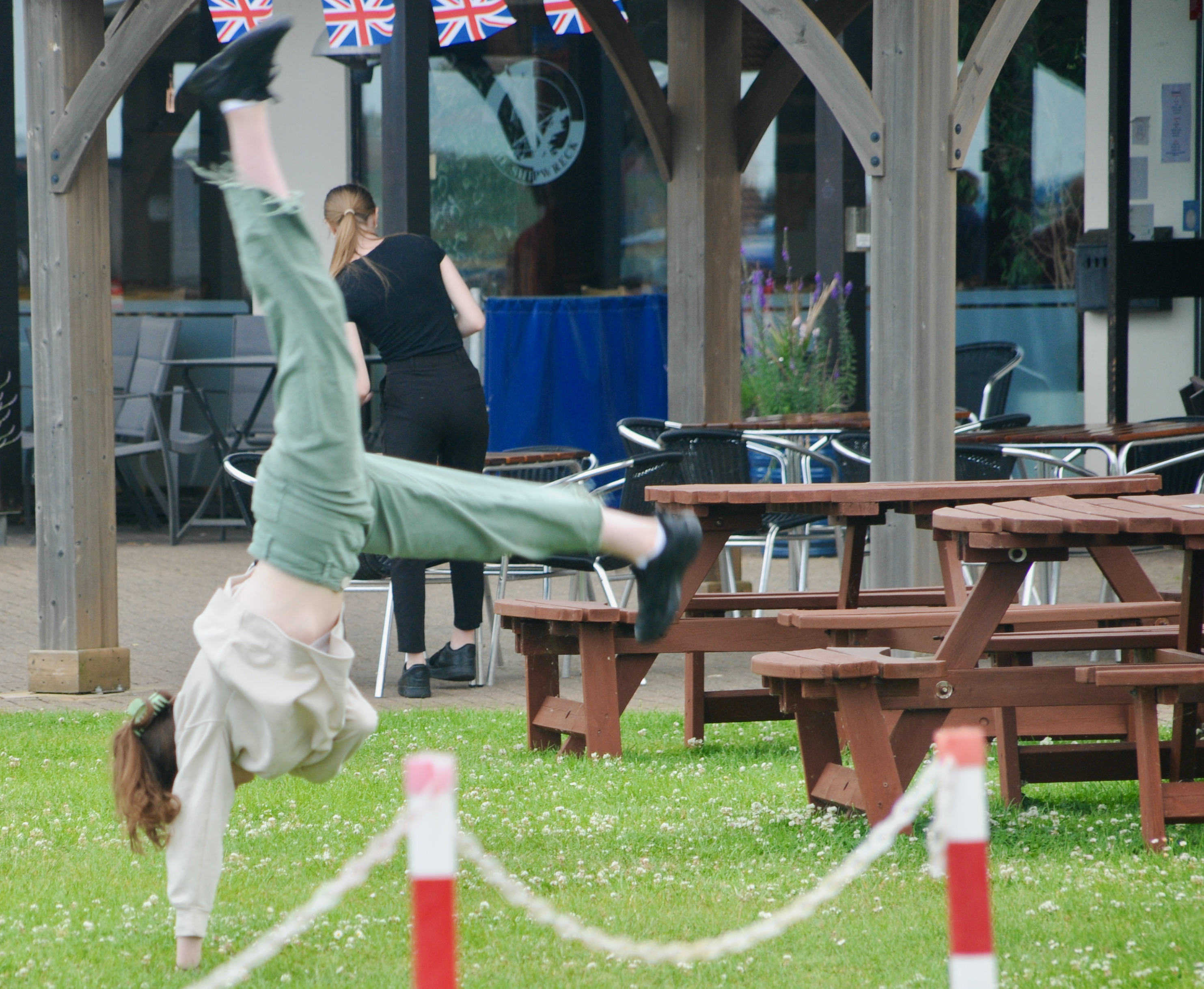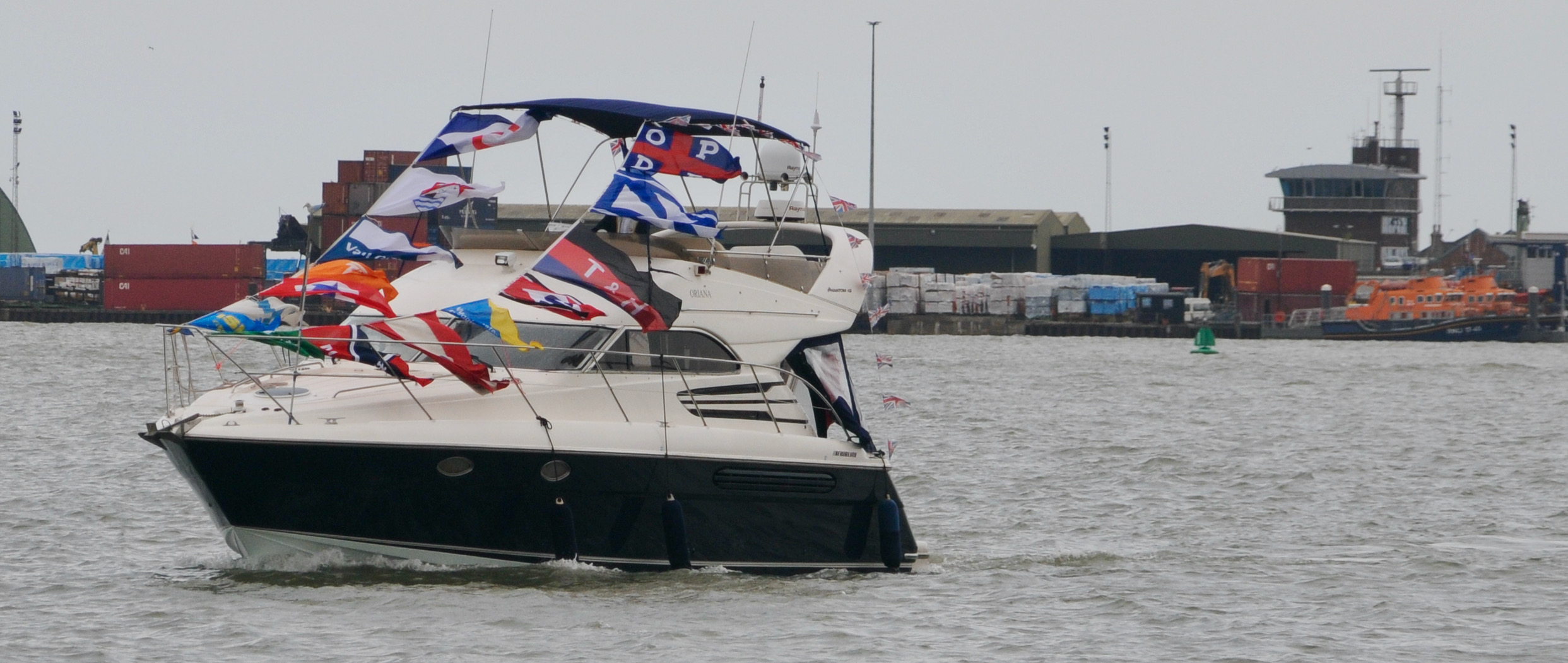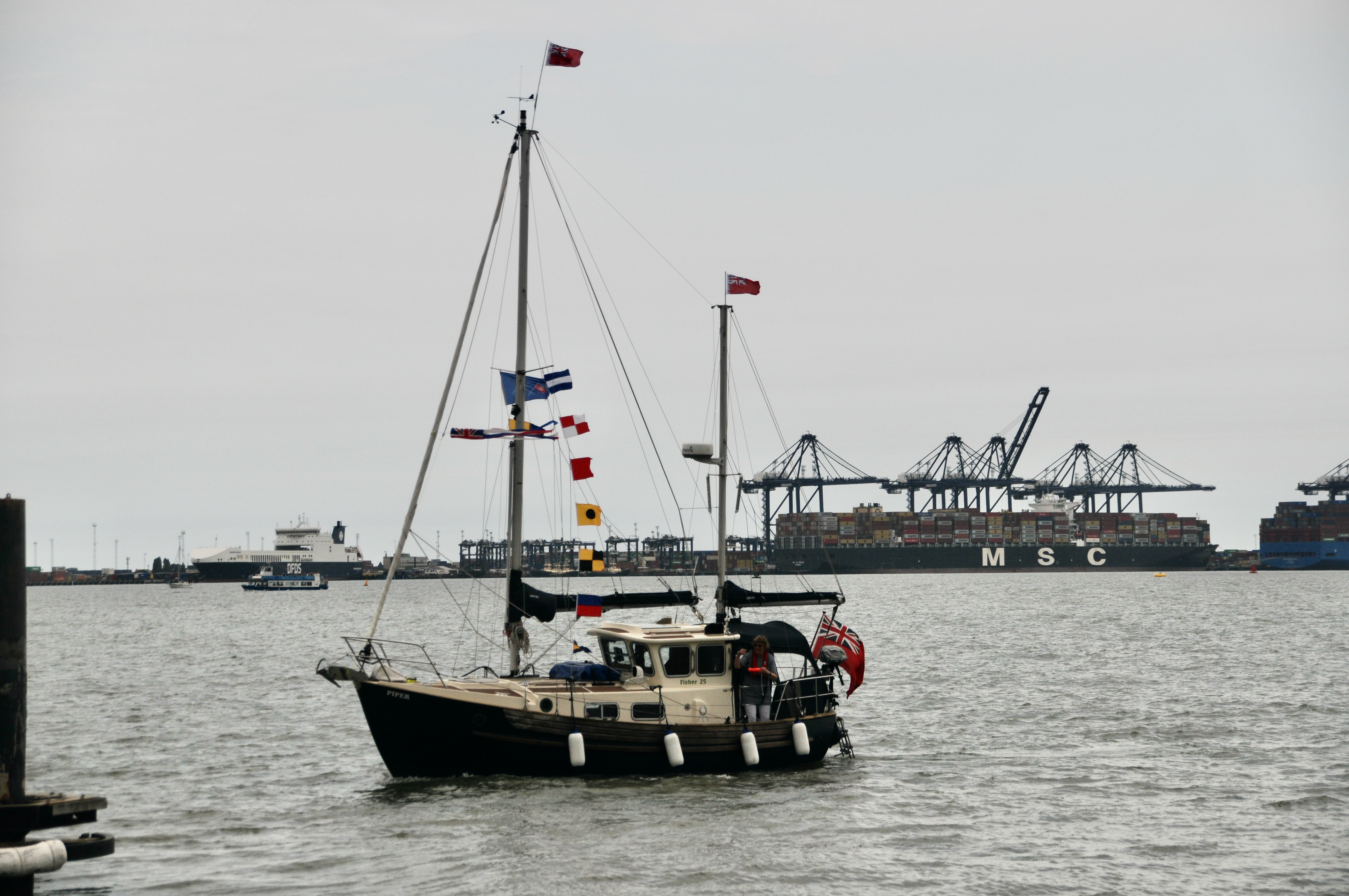 Blustery conditions may have had the crowds staying wrapped up warm, but it was perfect conditions for the sailors taking part in the Festival of the Sea.
A booming canon fired at precisely 14.00 marked the beginning of the flotilla which had mustered off Ganges buoy, at Shotley Point, also known as Bloody Point.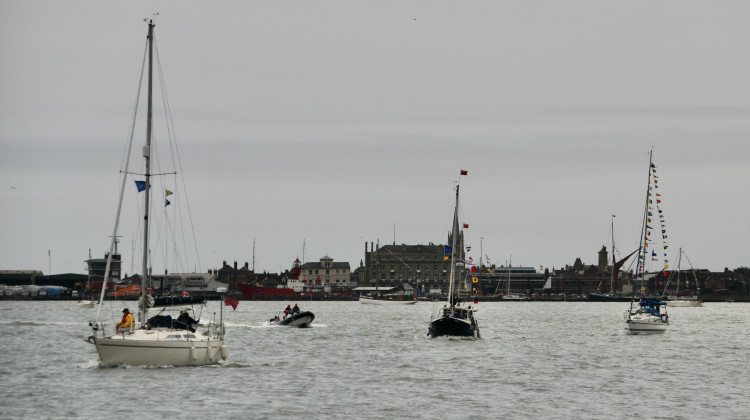 Flotilla closing in (Picture credit: Peninsula Nub News)
A Thames barge and the Orwell Lady joined in with yachts, dinghies, squibs and a wider assorted mix of vessels, including those representing the Royal Navy, Trinity House, the RNLI and Harwich Haven Authority .
It was all part of the event wrapping up the Suffolk Festival to mark the Queen's Platinum Jubilee.
Scores of spectators, including three generations of families, lined the front at Shotley marina wall and made good use of all the memorial benches along the beach front.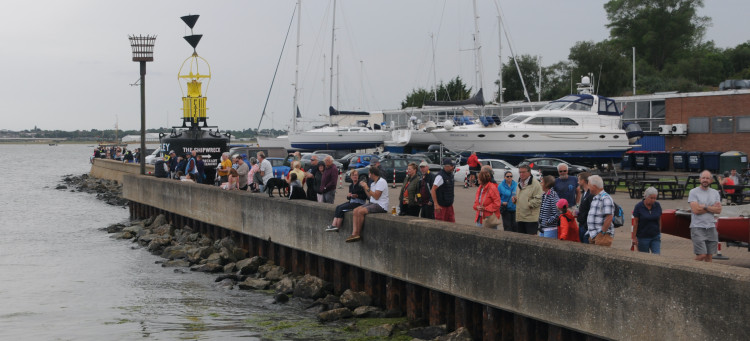 Crowd at the Shotley marinal wall gor a good view (Picture credit: Peninsula Nub News)
Many waited patiently for couple of hours to get a close up glimpse of the floating flotilla with a number of the vessels taking advantage of the high tide to whiz through the open lock gates and into the marina's safe haven.
The Shipwreck did a roaring trade in hot drinks, although ice lollies and ice cream were also in demand along with the real ale, lagers and ciders.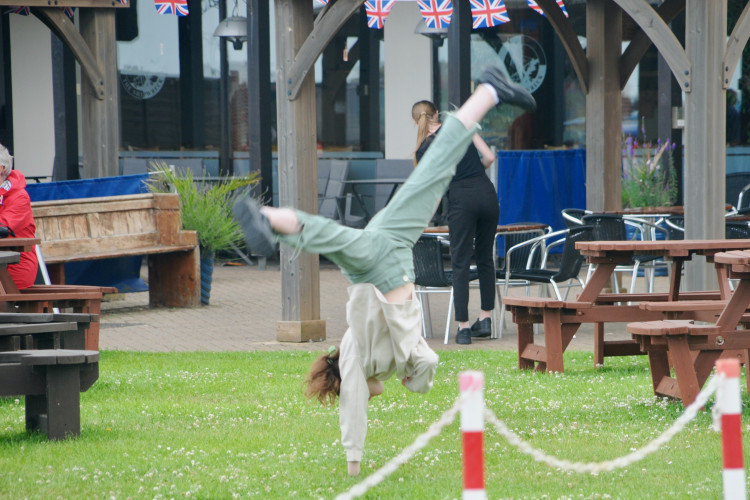 One young girls enjoyed it so much she celebrated with a cartwheel (Picture credit: Peninsula Nub News)
The rain held off, and many were well tucked up in bed when a natural light show produced an amazing lightning display accompanied by roaring thunder over the Shotley peninsula tip.
Harwich's part off the Festival of the Sea continued today and the four day event included sea shanty groups, beer festivals, music shows and parades.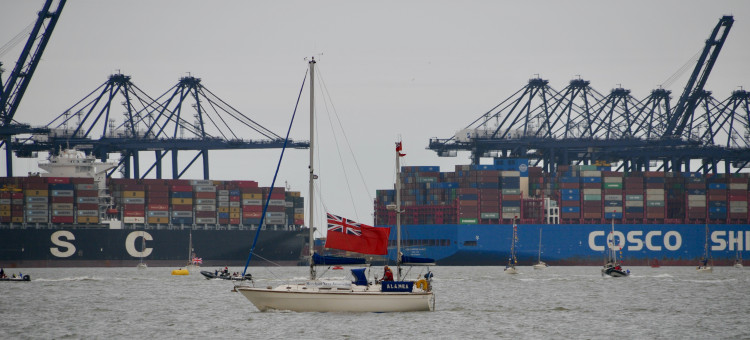 *Scroll on top image to find more pictures on our gallery carousel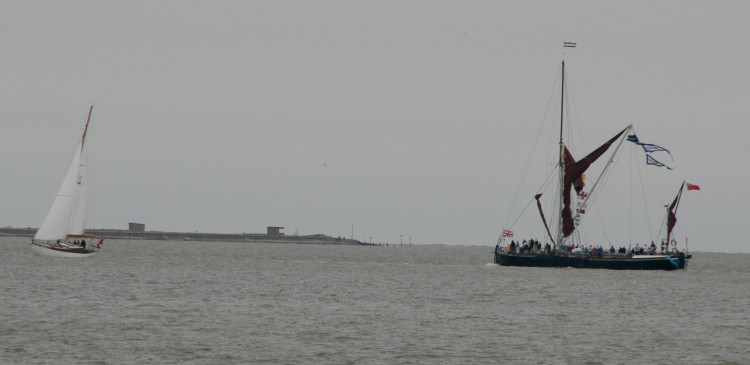 A bargeful of festival sea goers (Picture credit: Peninsula Nub News)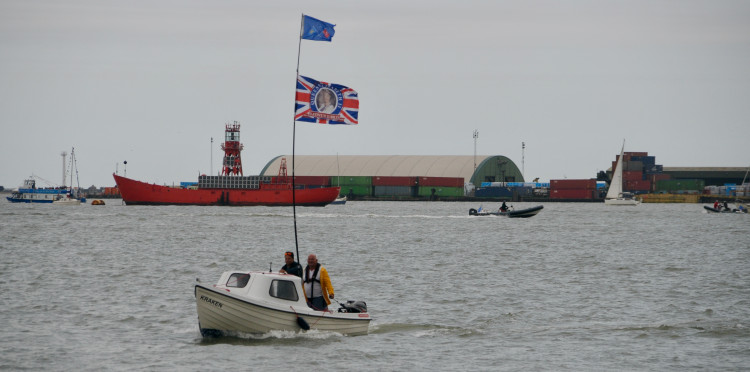 A non-scarey Kraken (Picture credit: Peninsula Nub News)