RHS put on spectacular Festival of the Sea display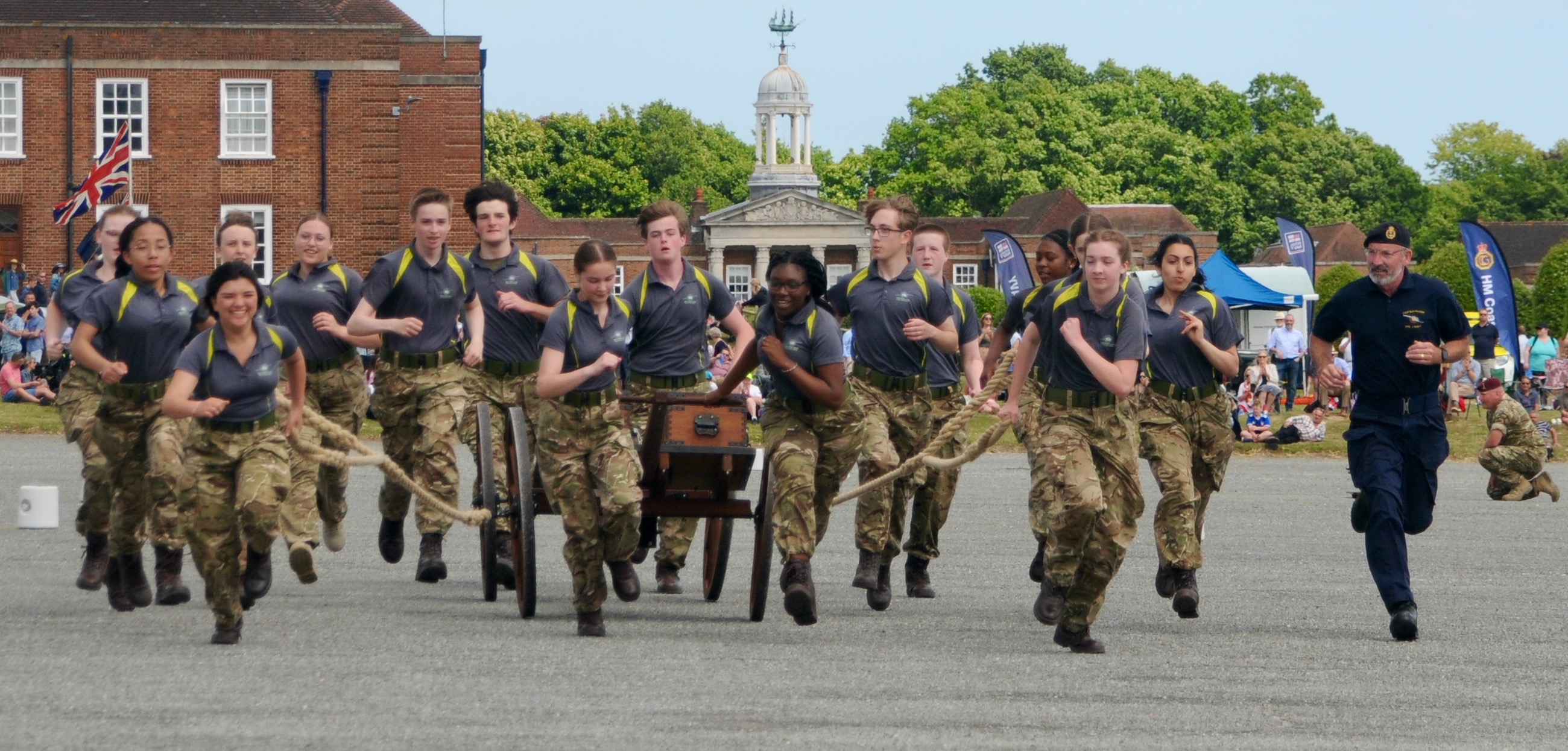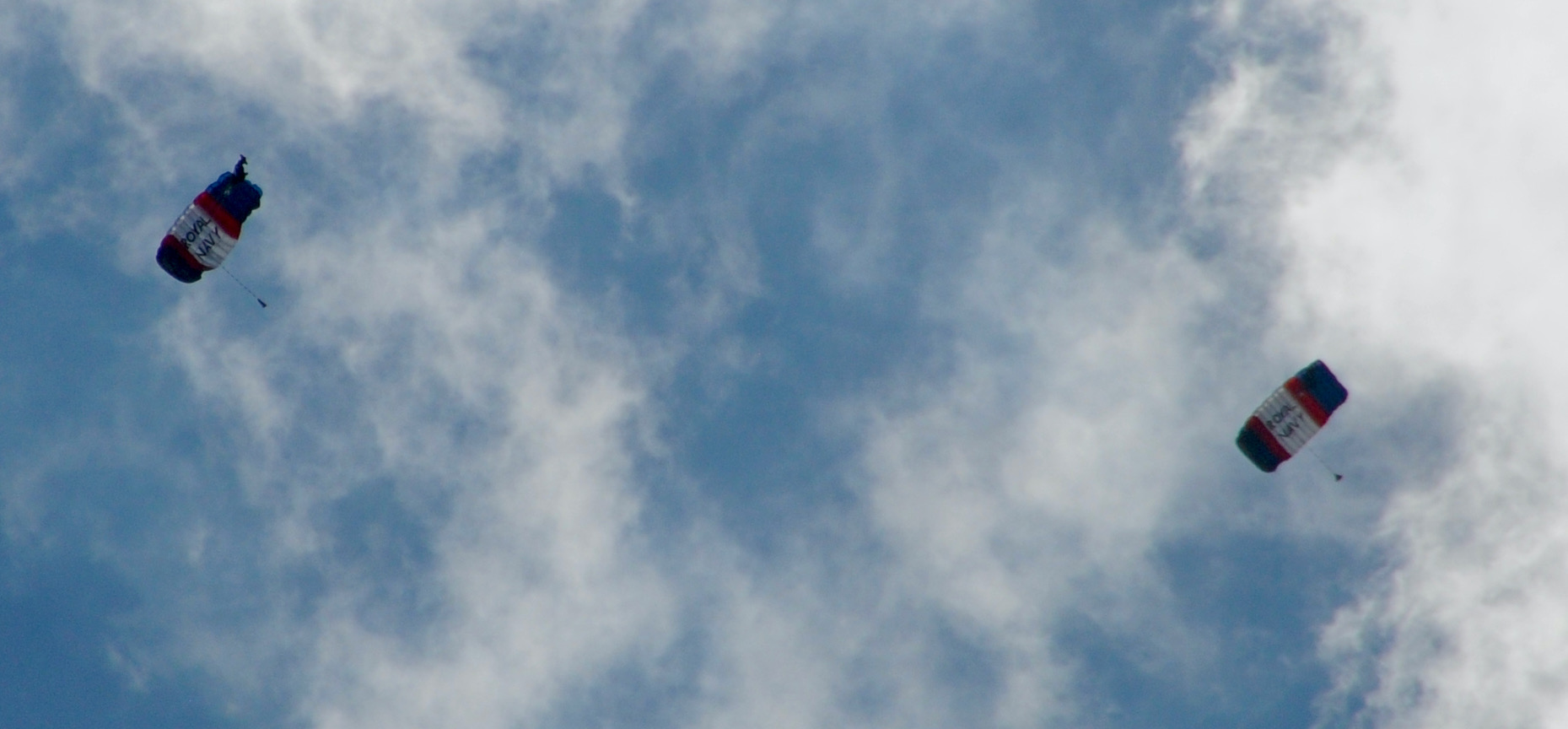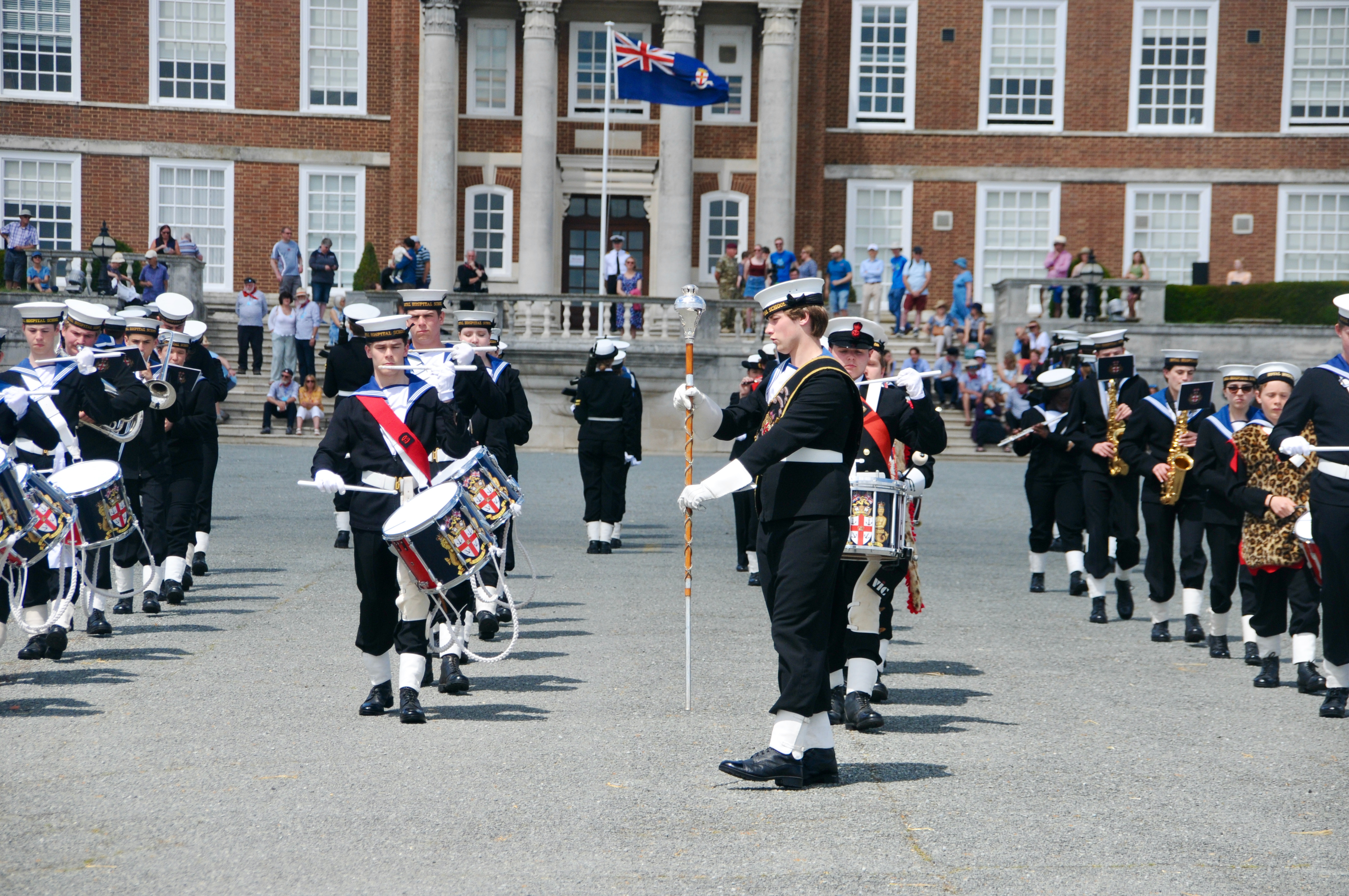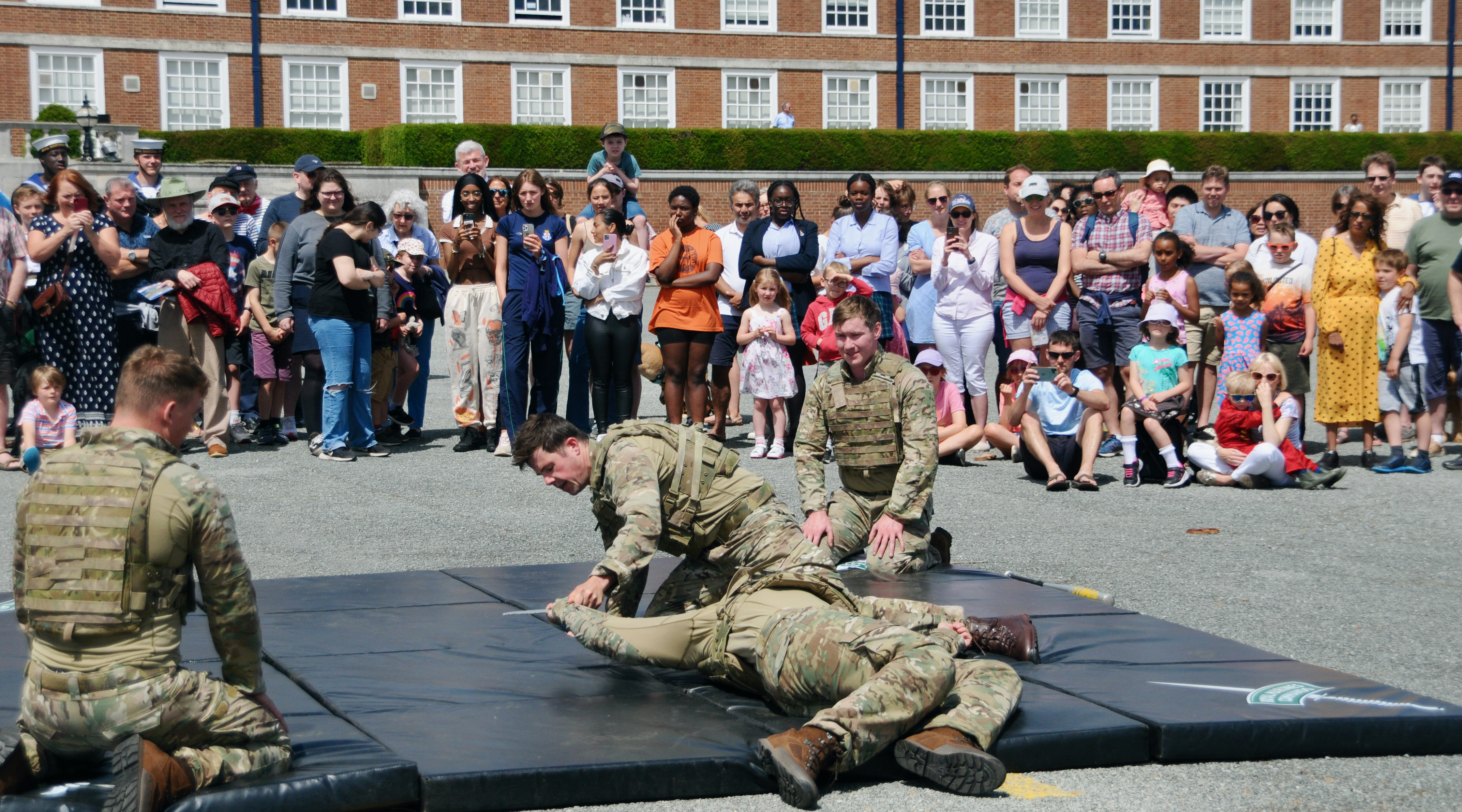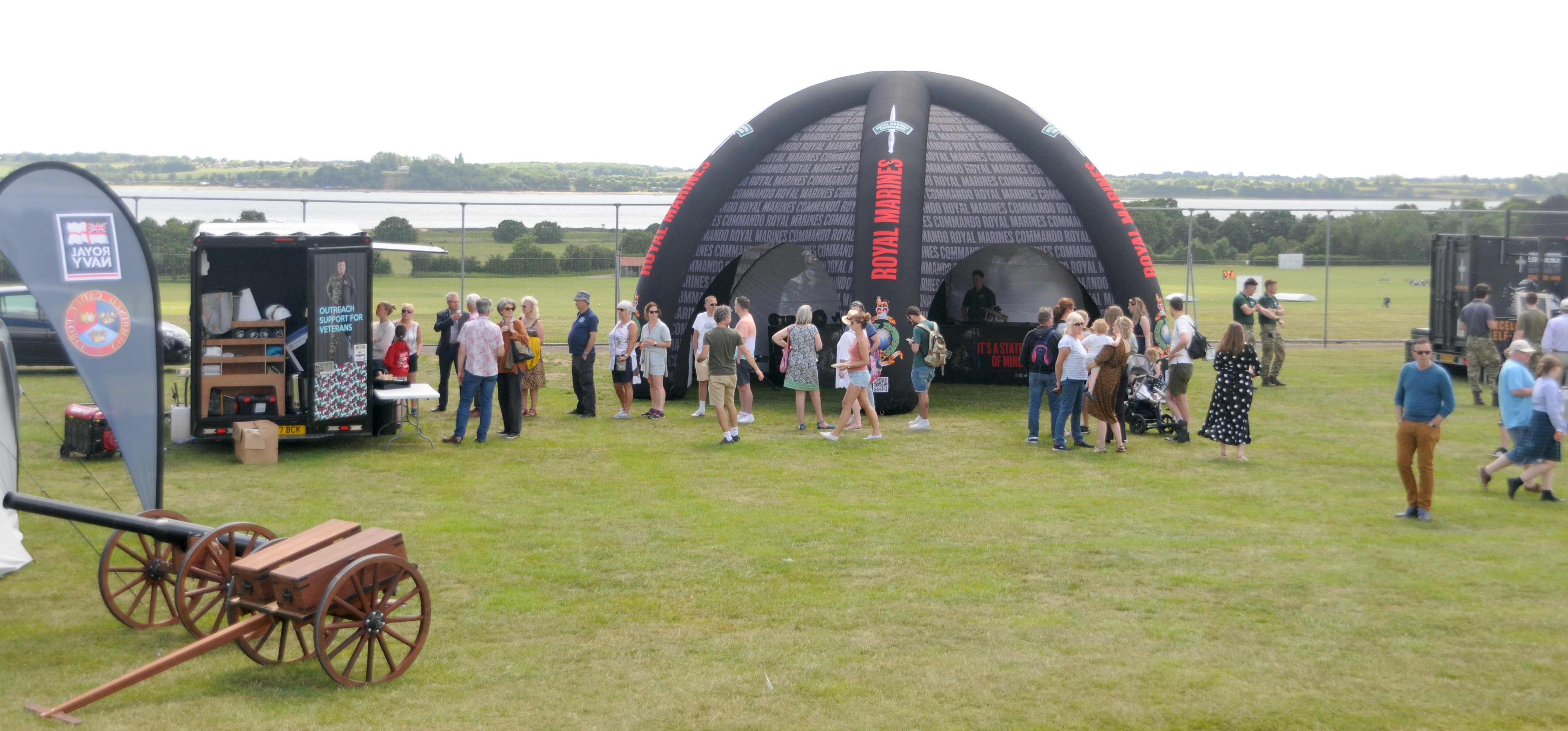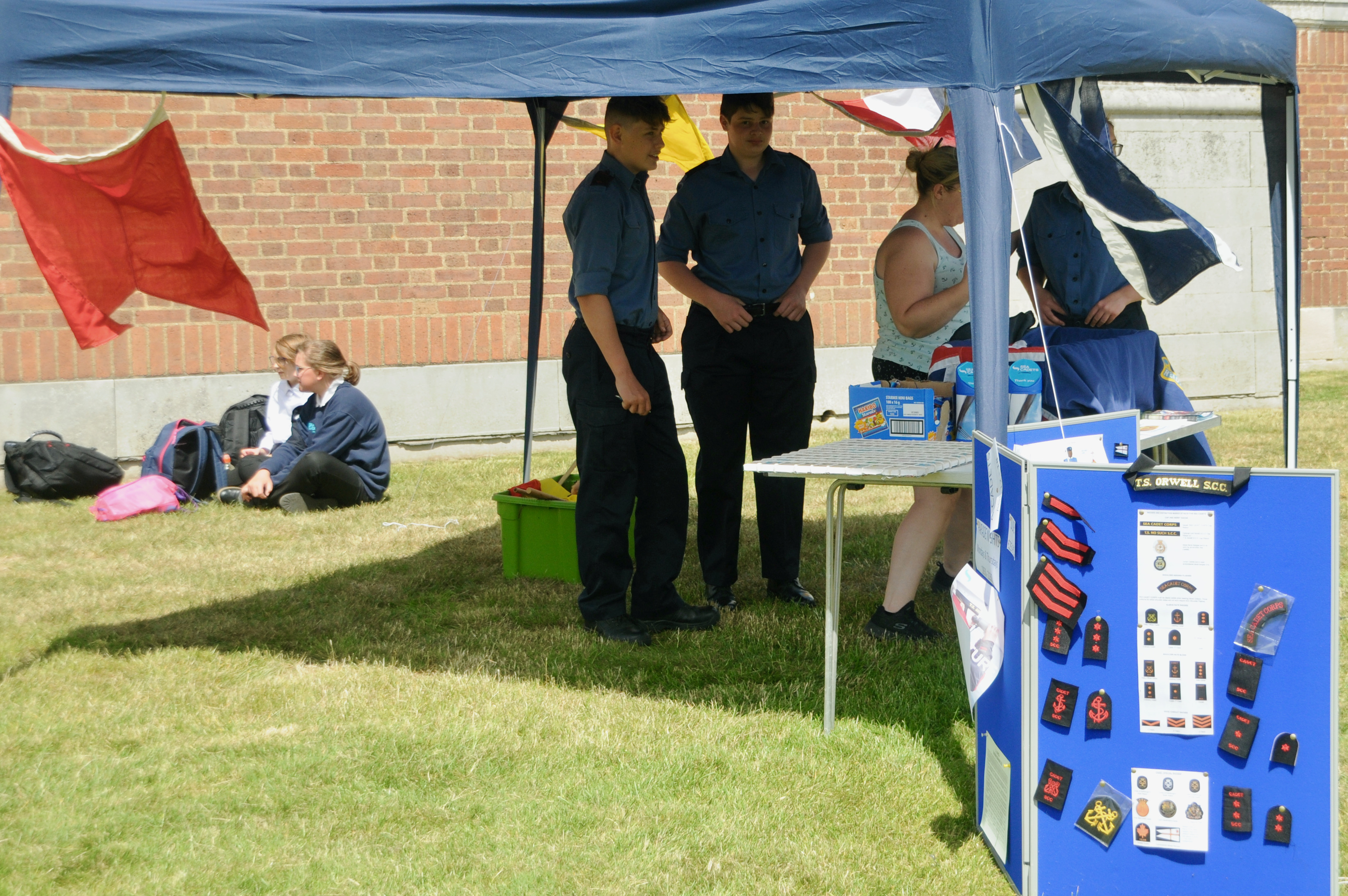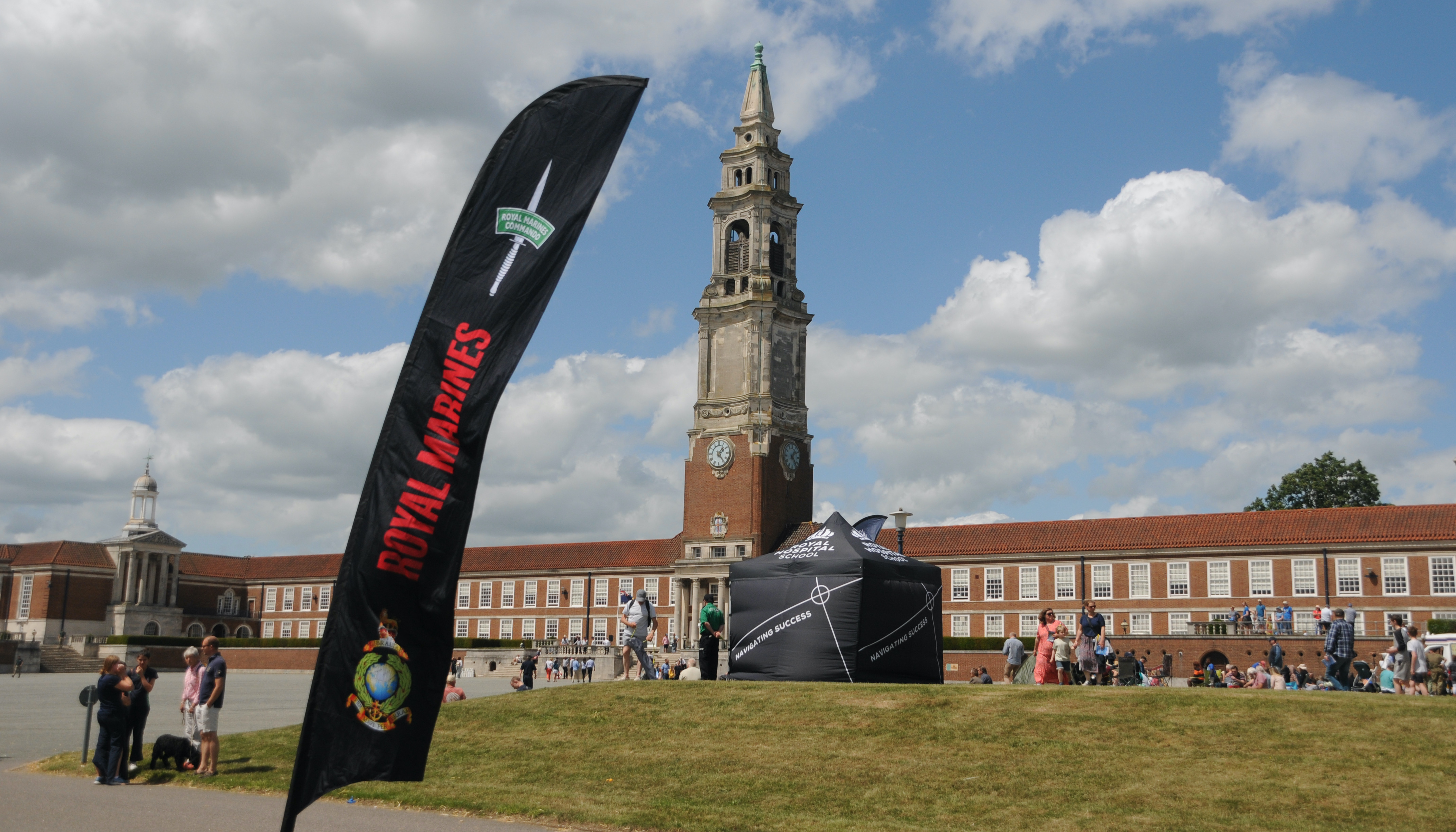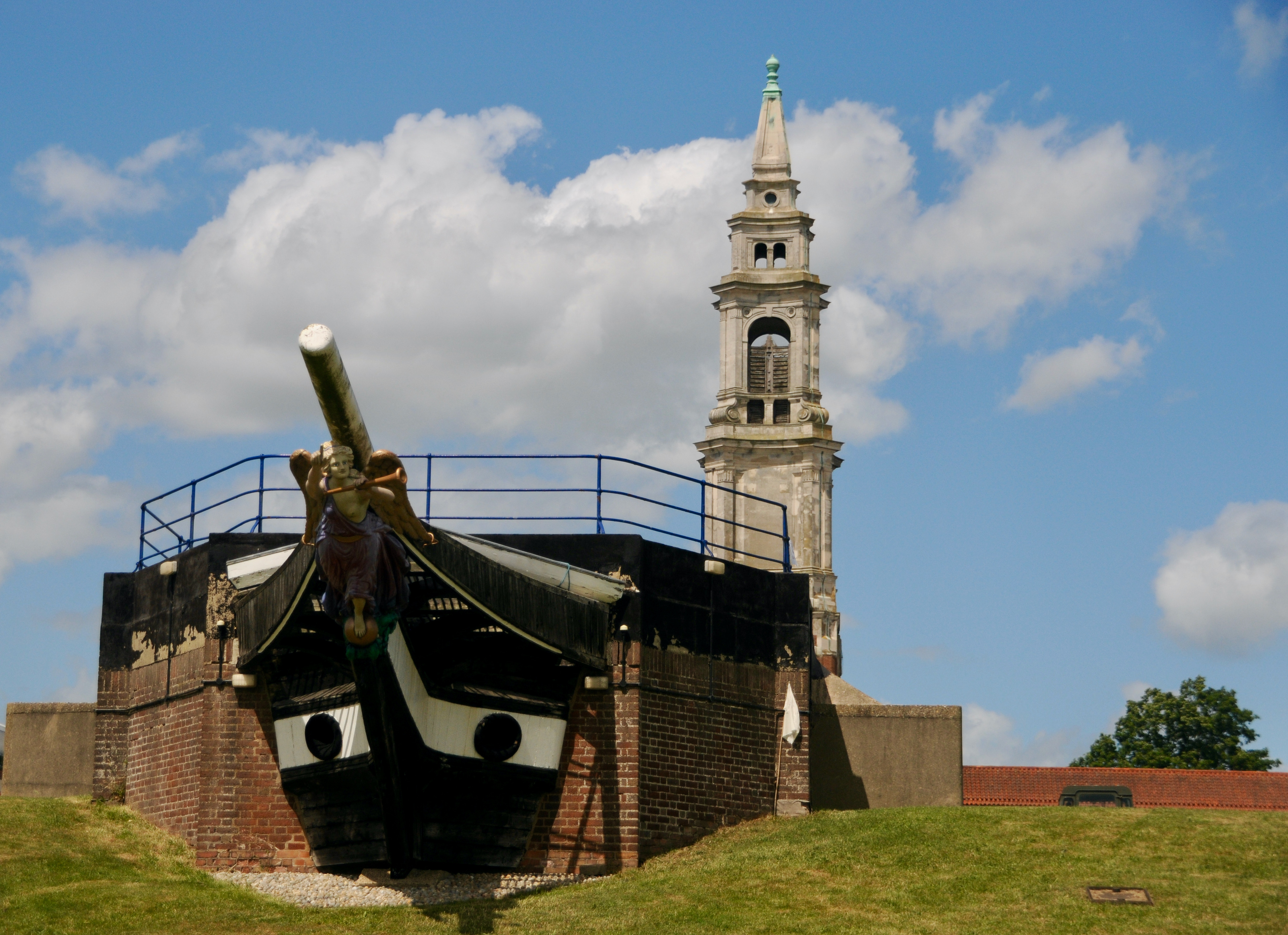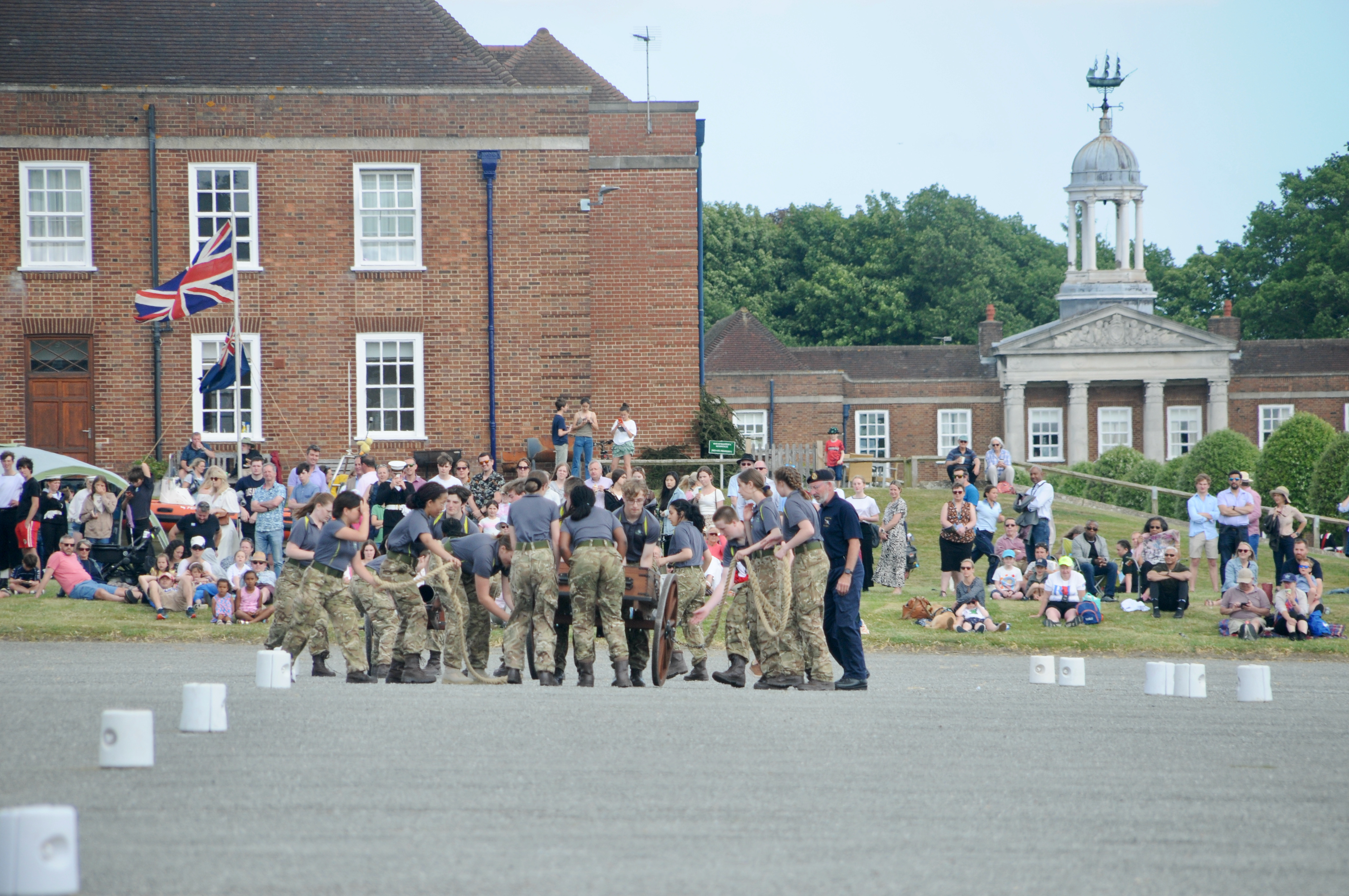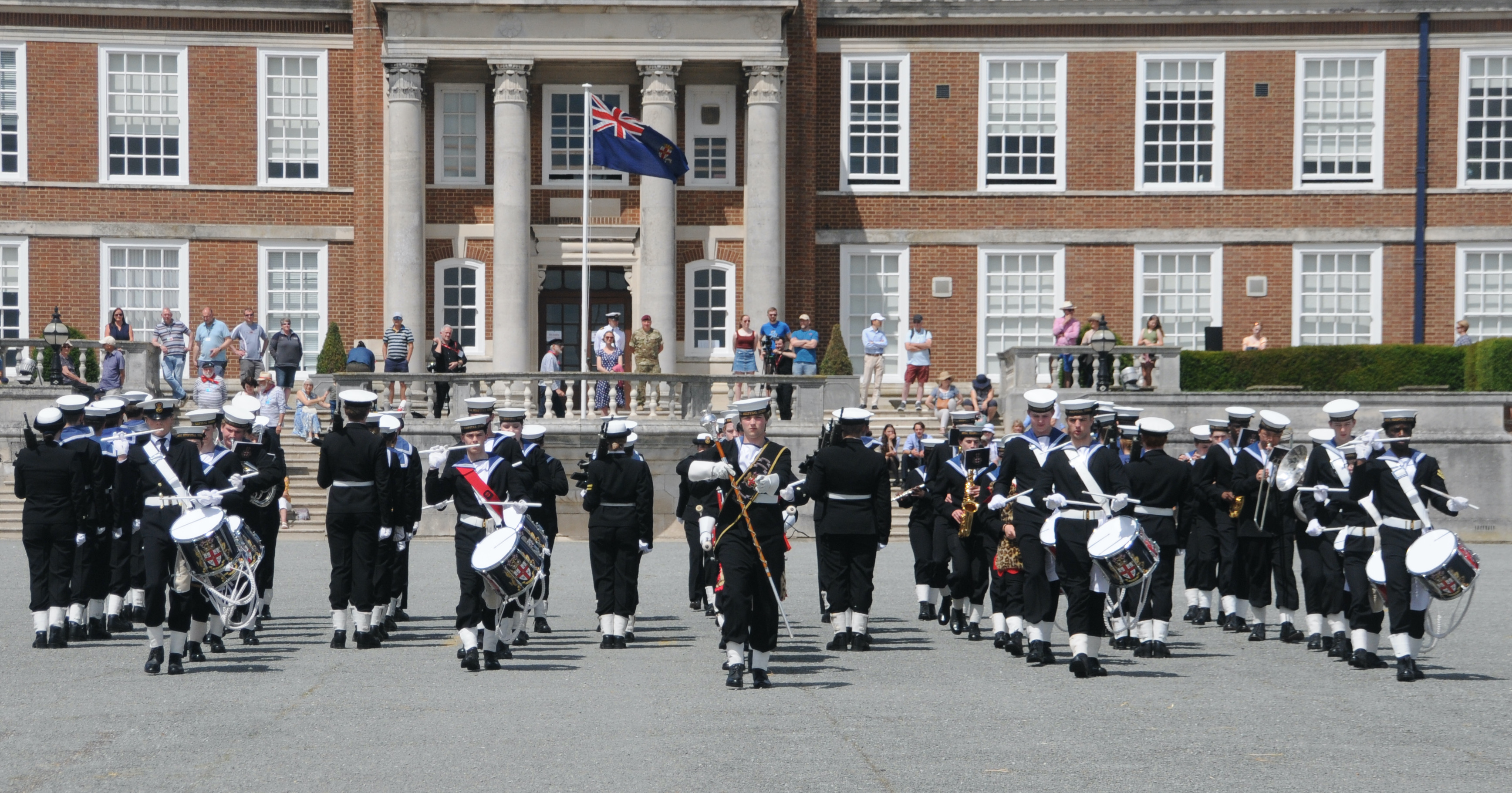 Holbrook's Royal Hospital School pupils were on top form as they took part in the Festival Of the Sea.
Field gunners, bandsmen and a smartly turned out division of young sailors demonstrated discipline, team work and dedication in afternoon of nautical themed events.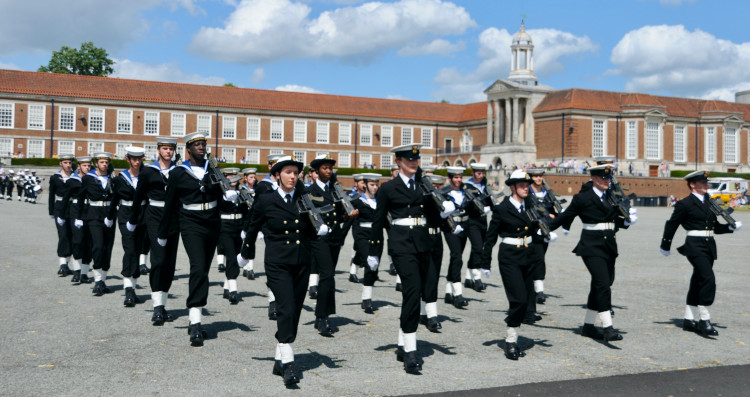 RHS division marching off the parade ground (Picture credit: Peninsula Nub News)
The school's cohort was supported by Royal Marine Commandos with a ferocious unarmed combat display, with a 'don't try this at home warning. The Bootnecks also invited people to try their hang tough and chin up tests.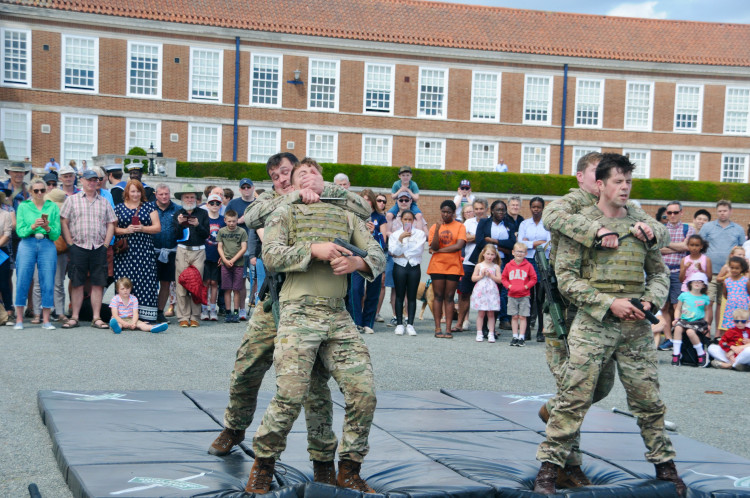 Commandoes show how to unarm a gunman (Picture credit: Peninsula Nub News)
The Royal Navy's Raiders parachute display team were all on target after dropping from the sky, in perfect conditions.
Proceeding started and ended with Motley Crew entertaining the crowds with sea shanties with the stunning, historic RHS clock tower as the backdrop for their outdoor stage.
Scattered on the peripheral of the parade were stalls from Holbrook Coastguard, the RNLI, Felixstowe Sea Cadets, Ganges museum, TS Orwell, Tallships and arts and crafts owners.
*Scroll on top picture for more images on our gallery carousel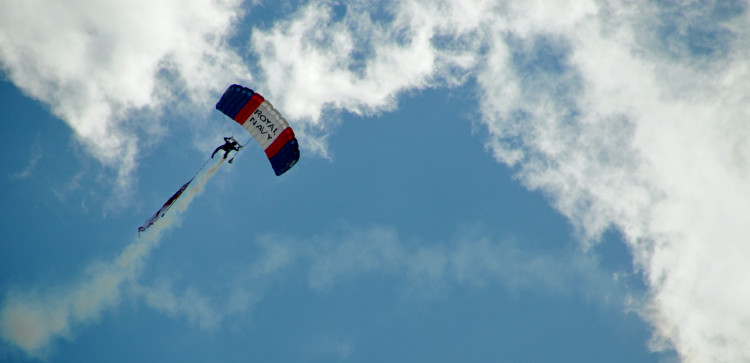 Royal Navy Raiders (Picture credit: Peninsula nub News)
The Festival fun at the RHS continues today with the Royal Marines marching Band performing from 2pm.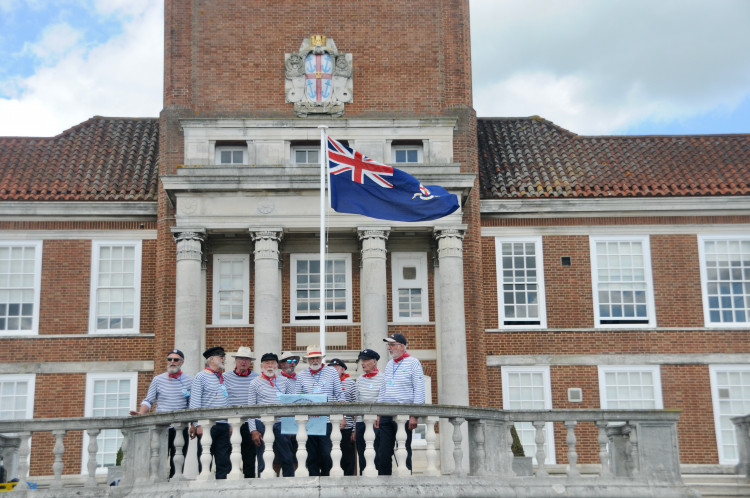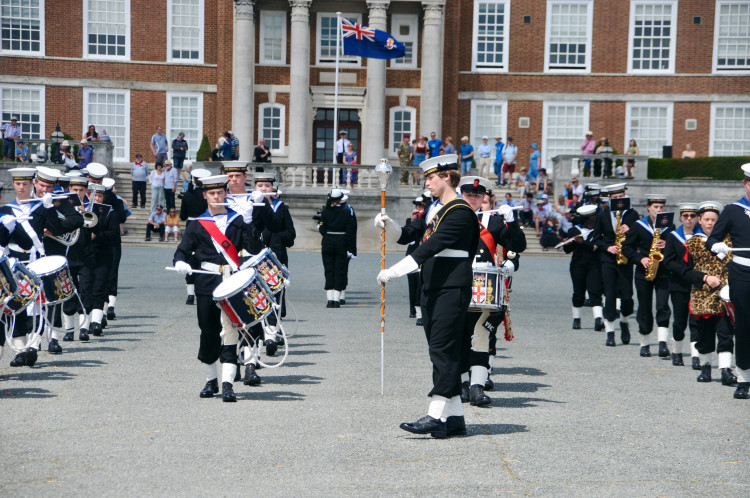 RHS band on the march (Picture credit: Peninsula Nub News)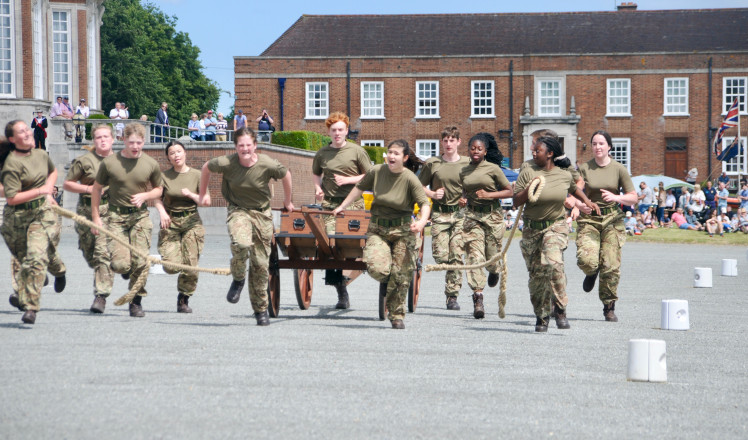 Field gun grit and determination (Picture credit: Peninsula Nub News)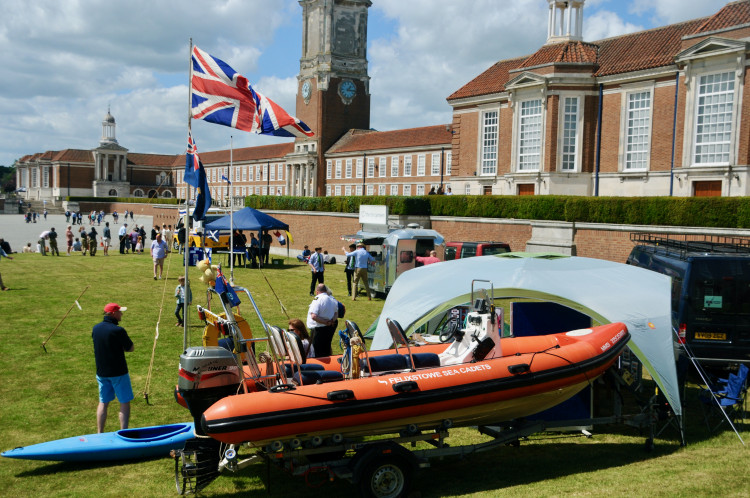 Felixstoswe Sea Cadets (Picture credit: Peninsula Nub News)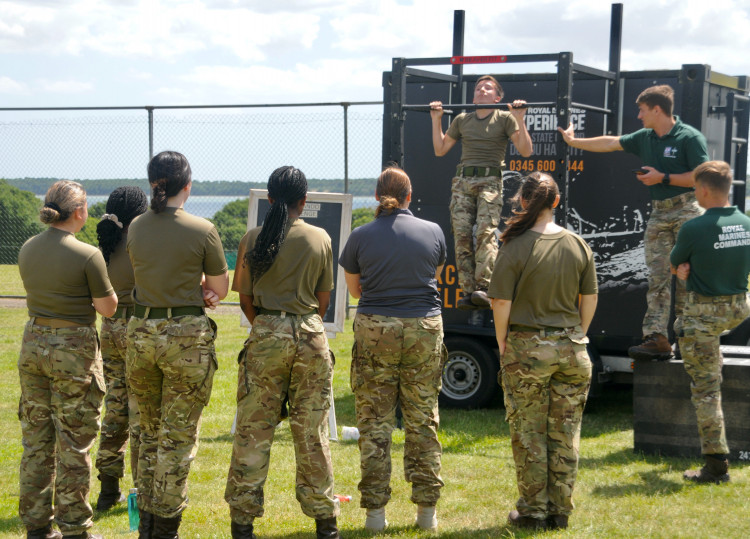 Doing well at chin up test (Picture credit: Peninsula Nub News)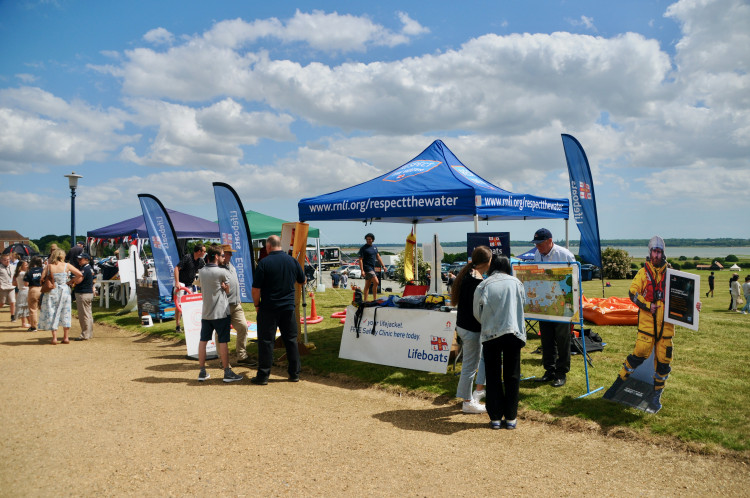 Life-savers meet the public (Picture credit: Peninsula Nub News)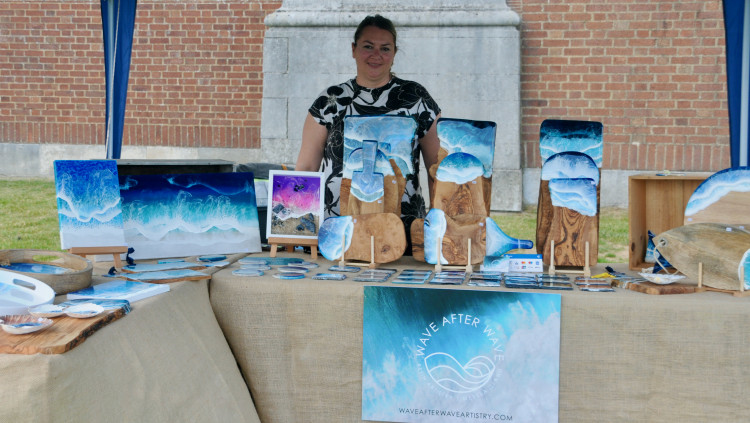 Wave by Wave artist (Picture credit: Peninsula Nub News)