Ganges construction firm to walk 30km to fund research into dementia cure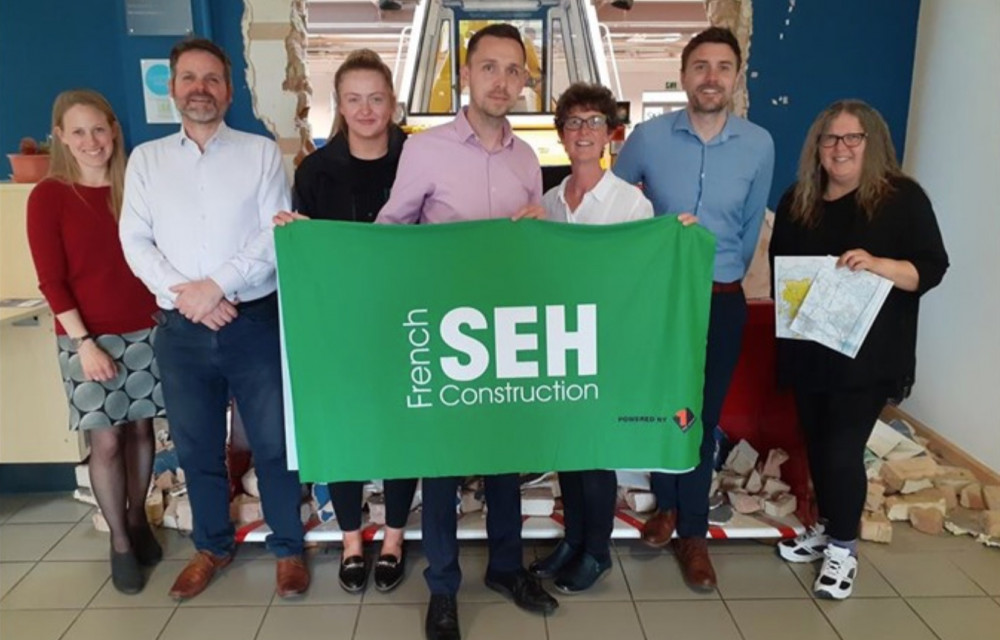 Workers from the construction company working on the start of the Ganges redevelopment will be walking almost 30km to raise money for vital research to find a cure for dementia.
On 25 June, nine members of staff from SEH French, who have already started work the the Shotley Gate site, will be completing a charity walk in aid of Alzheimer's Society.
The charity is close to the hearts of SEH French, as dementia has impacted the families of a number of staff at the construction firm.
The Coastal Challenge was arranged by contracts surveyor, Sam Clark, and will start and finish in Dunwich.
He said: "This is an incredibly important cause to many of us at SEH French. We want to do our bit to support Alzheimer's Society and help them continue their work.

"The impact of dementia can be heartbreaking for those living with it and their families. Some of us have seen first-hand the support Alzheimer's Society provides, so we know how important any donations are.
"For every step we take, we hope to help the charity take one step closer to finding a cure."
The team will begin their challenge in Dunwich before walking along the coast to Sizewell, then passing Leiston Abbey and looping around Dunwich Forest to finish where they began.
While the fundraising goal is £750, they are hopeful they will raise much more for the charity.
Heather Bryan, bid writer at the construction firm, who arranged the challenge alongside Mr Clark, said: "We are all counting down the days to our charity walk, we can't wait to raise money for a cause which helps so many people.
"There is a buzz among the group of us taking part in the challenge. We are all so eager to raise as much money as possible for Alzheimer's Society.
"We're in awe of the selfless support they provide, and we hope to do them proud."
Simon Girling, director of SEH French, will also be taking part. He added: "At SEH French, we are always keen to support charities and we encourage members of staff to volunteer in their local community.
"I'd like to thank Sam and Heather for all their efforts in arranging this event, as well as everyone who will be taking part."
Come rain or shine, members of the team are currently training for the challenge so they can give it their all.
Mr Clark added: "If anyone is able to donate, we would really appreciate the support. Every penny is going to a vital charity.
"Let's hope the weather is on our side on the day!"
To donate to SEH French's Coastal Challenge for Alzheimer's Society, please visit their JustGiving page: www.justgiving.com/fundraising/seh-french.