Bristol Arms
---
By Derek Davis
Posted: Wednesday, 17th November 2021 12:01 pm
---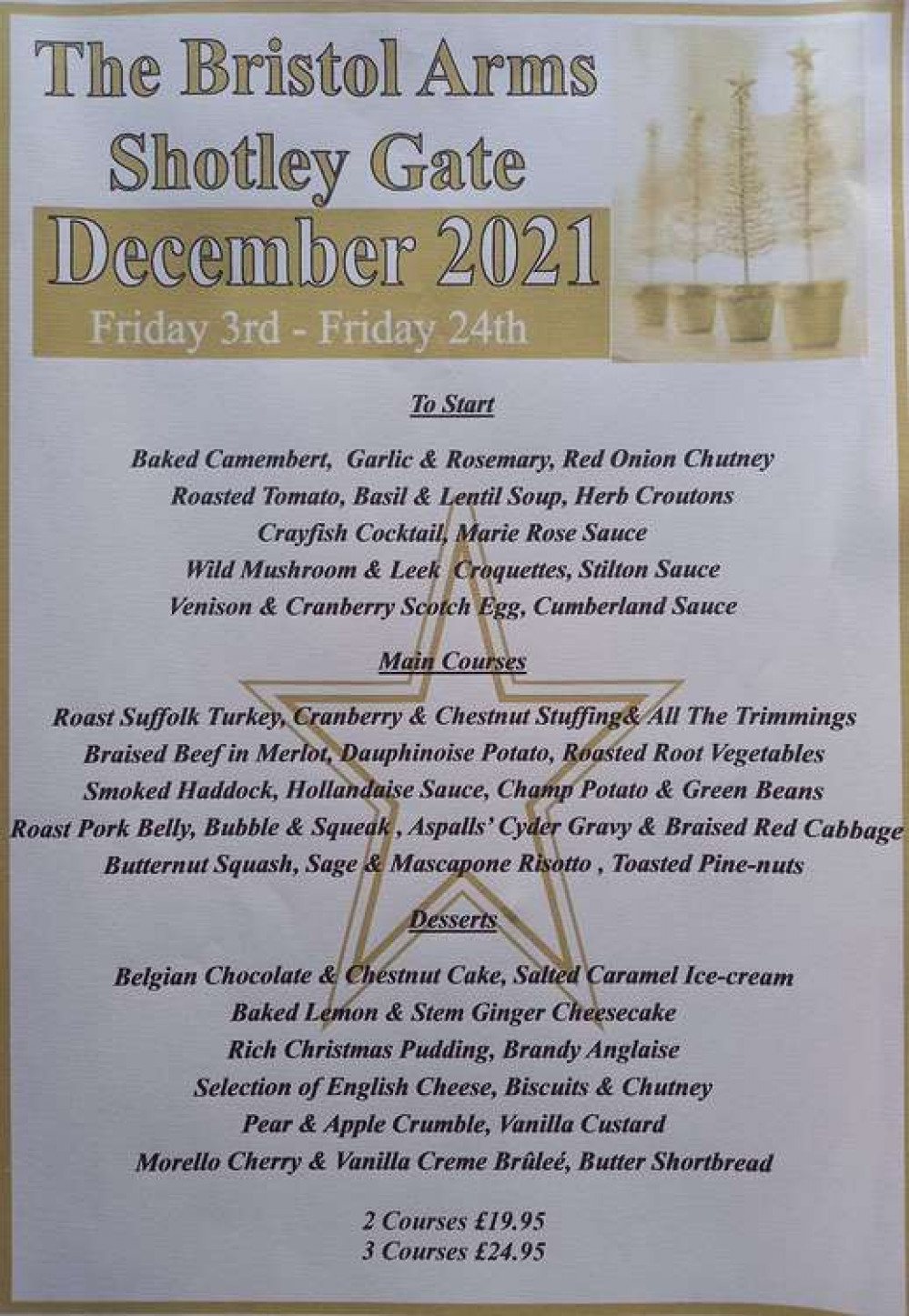 Pubs & Clubs
Enjoy the festive period with your family, friends or work colleagues at the Bristol Arms.
As you can see by the menu, a two or three course meal, in a cosy pub with views down the river Stour.
Book ahead by calling 01473 787200 or pop in and speak to our staff.
Our Christmas menu runs from Friday December 3 until Friday December 24.