A Country Man's Notebook- Adrian Bell
---
St Mary's Church Harkstead, 6pm
Wednesday 18th May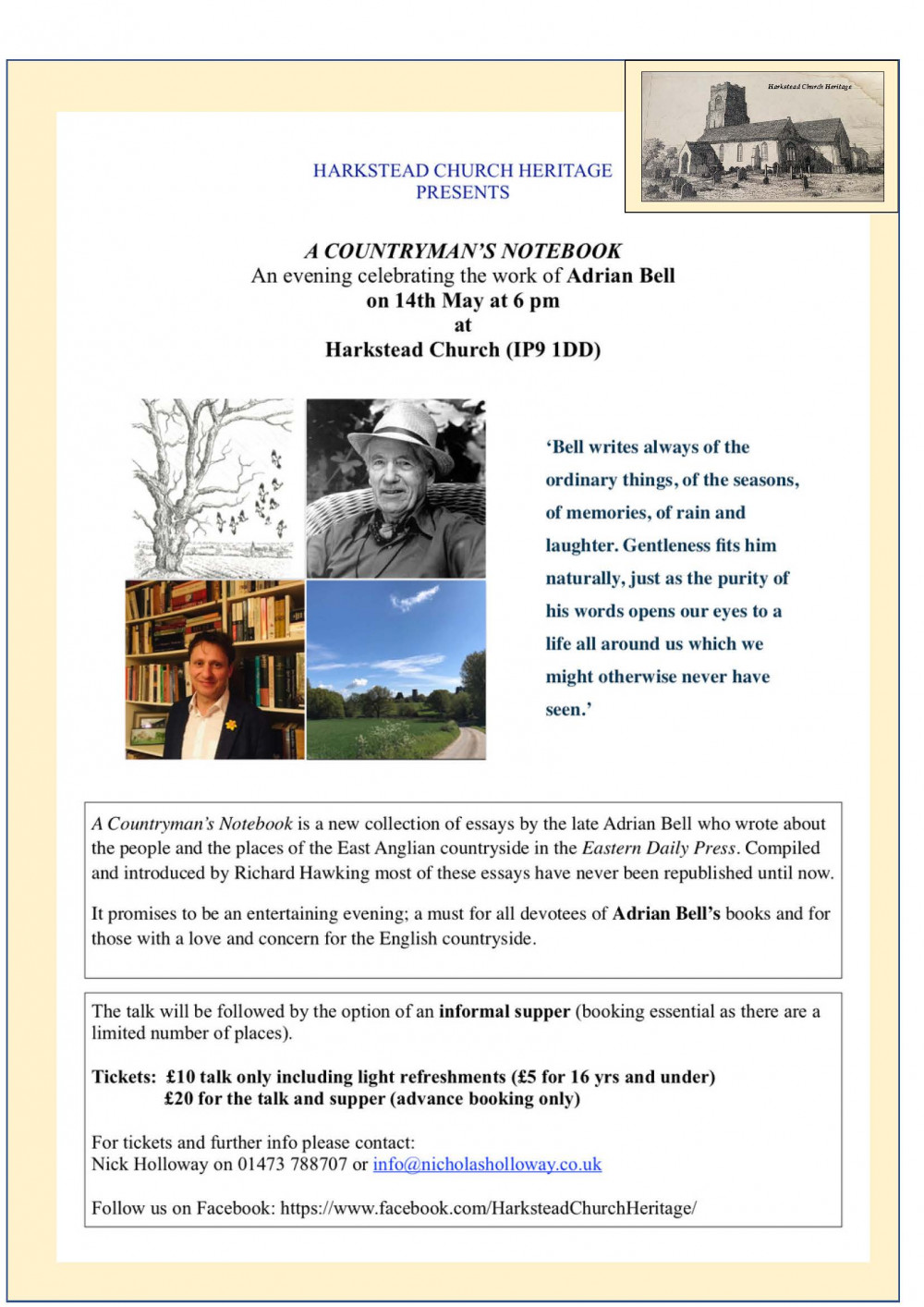 Harkstead Church Heritage is delighted to invite you to hear Richard Hawking talking about Adrian Bell's collection of essays about the East Anglian countryside, people and places. Richard is making a repeat visit after a very successful talk in 2019 and is an insightful and excellent communicator.
Adrian Bell, as some will know, was a local countryman, who wrote about our countryside for the Eastern Daily Press. His 'words open our eyes to a life all around us which we might otherwise never have seen'. As true today as when written.
Tickets for the talk and the optional supper afterwards are available from [email protected] (01473 788707)
Add your Shotley Peninsula event for FREE here!
Nub It