Legends lead the way in a truly family affair as peninsula cricket club starts season on a high
---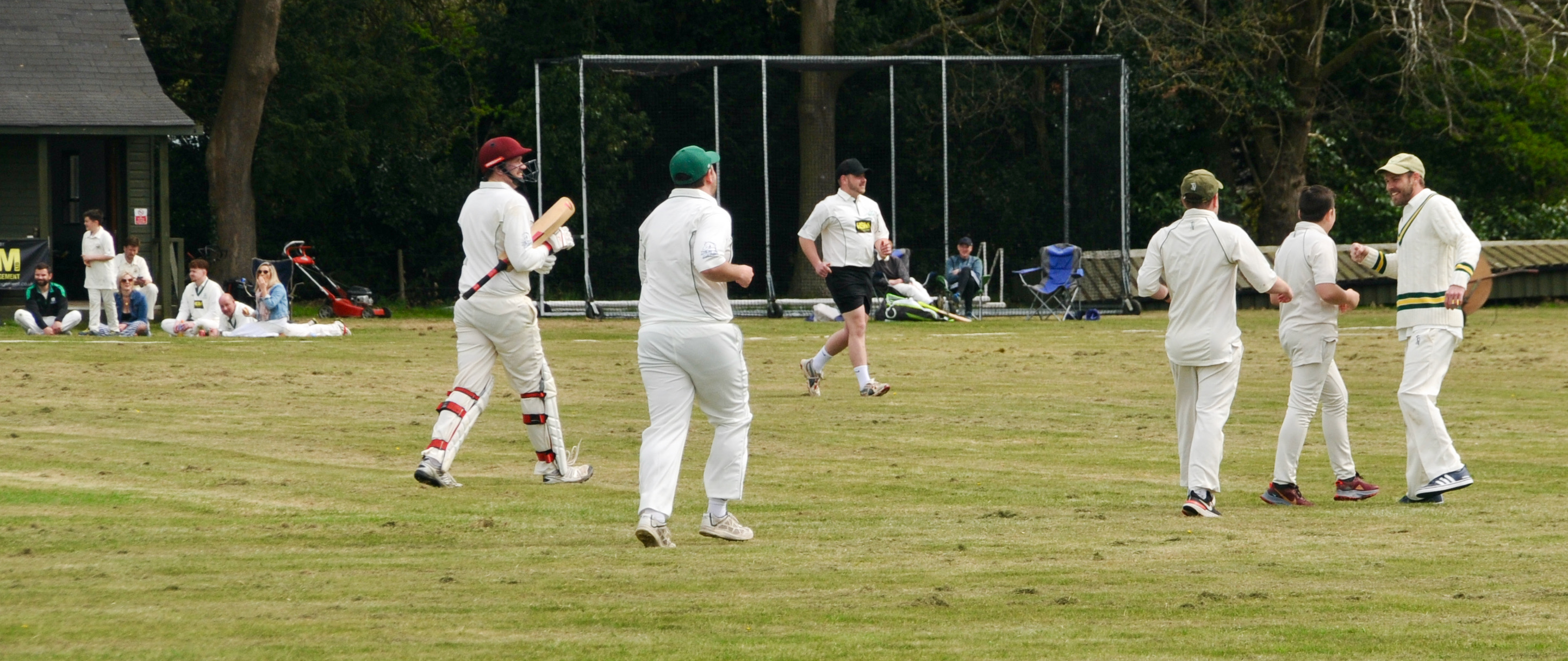 Father and son Ben and Josh Durrant celebrate after combining for a wicket (Picture credit: Peninsula Nub News)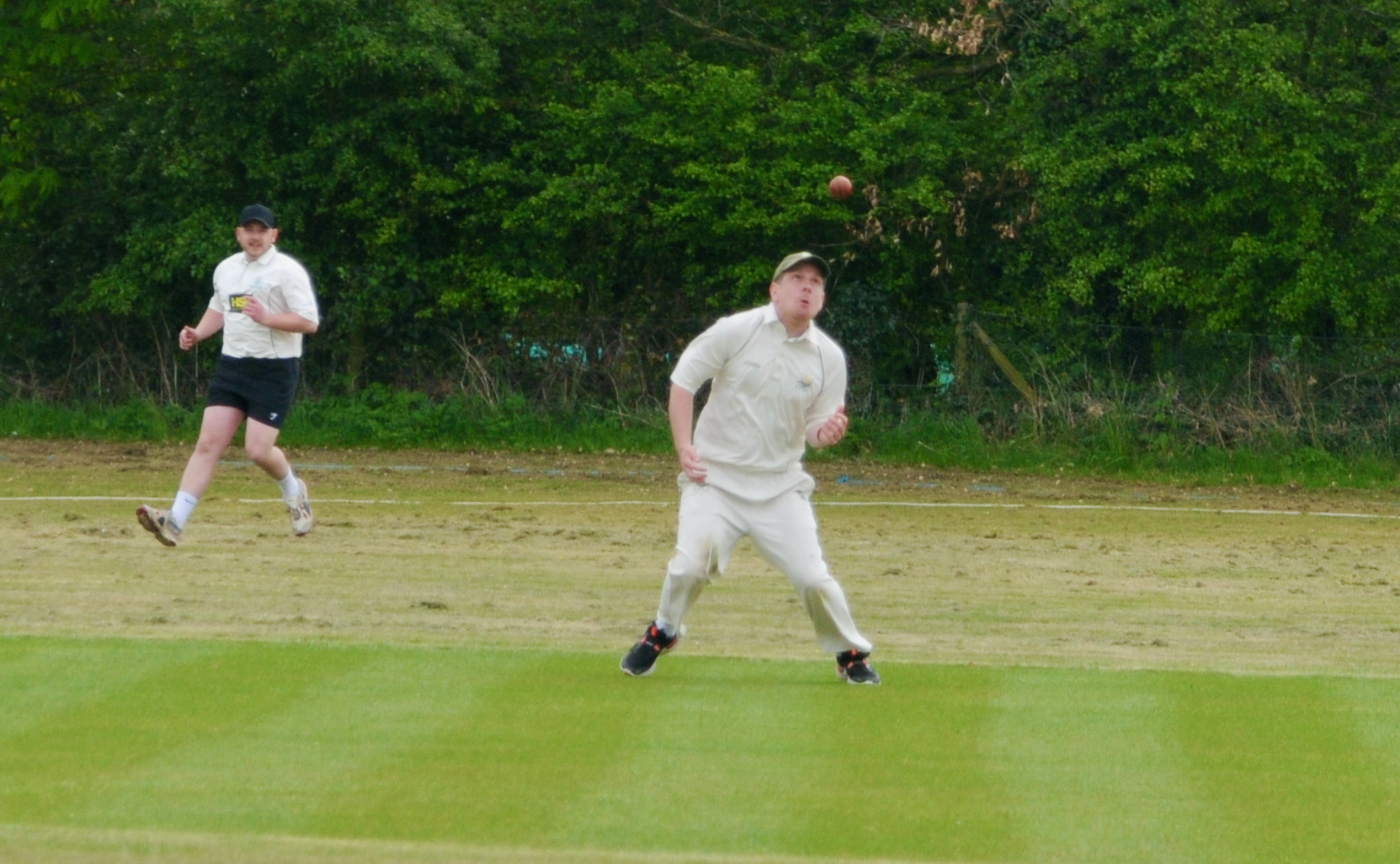 Caught out (Picture credit: Peninsula Nub News)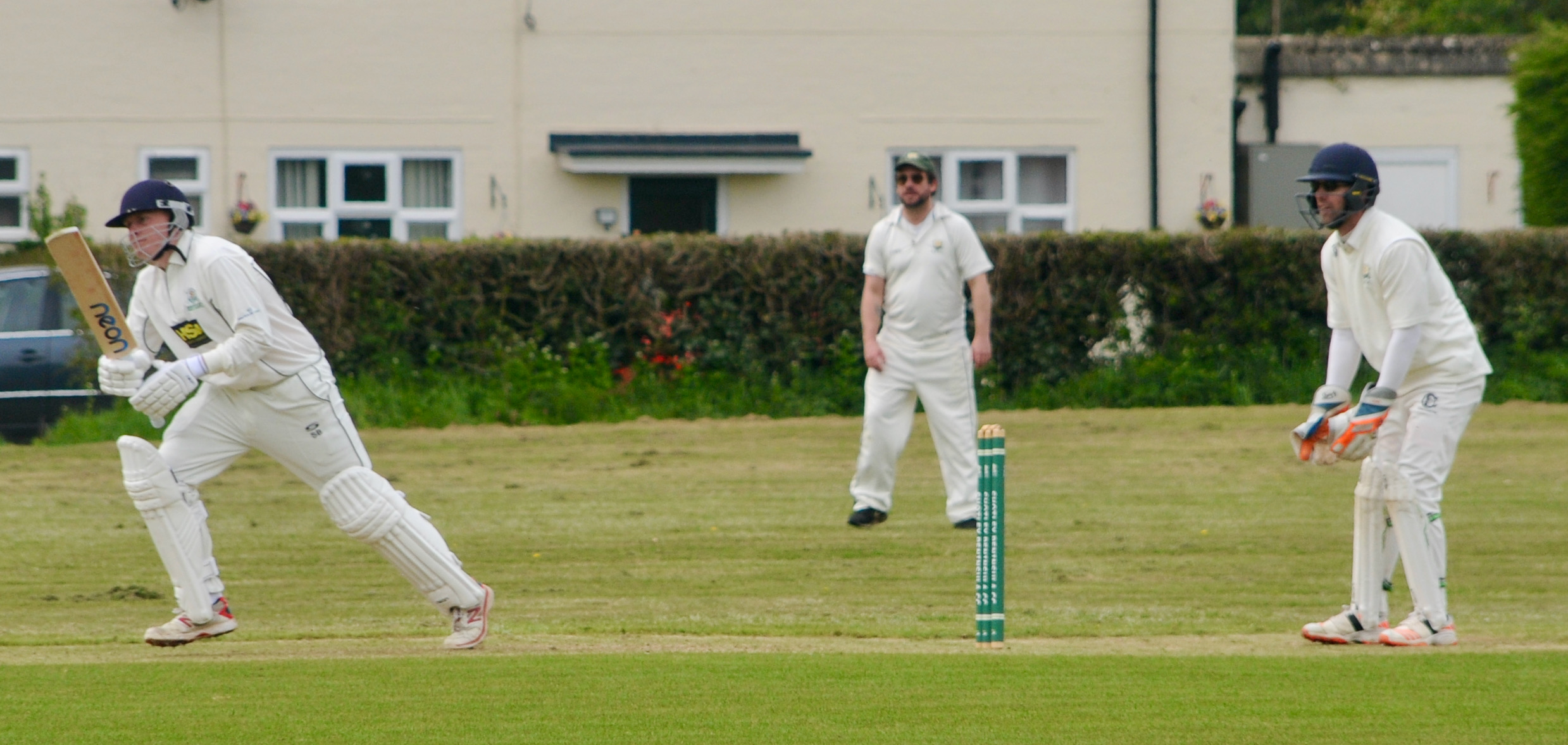 Making runs (Picture credit: Peninsula Nub News)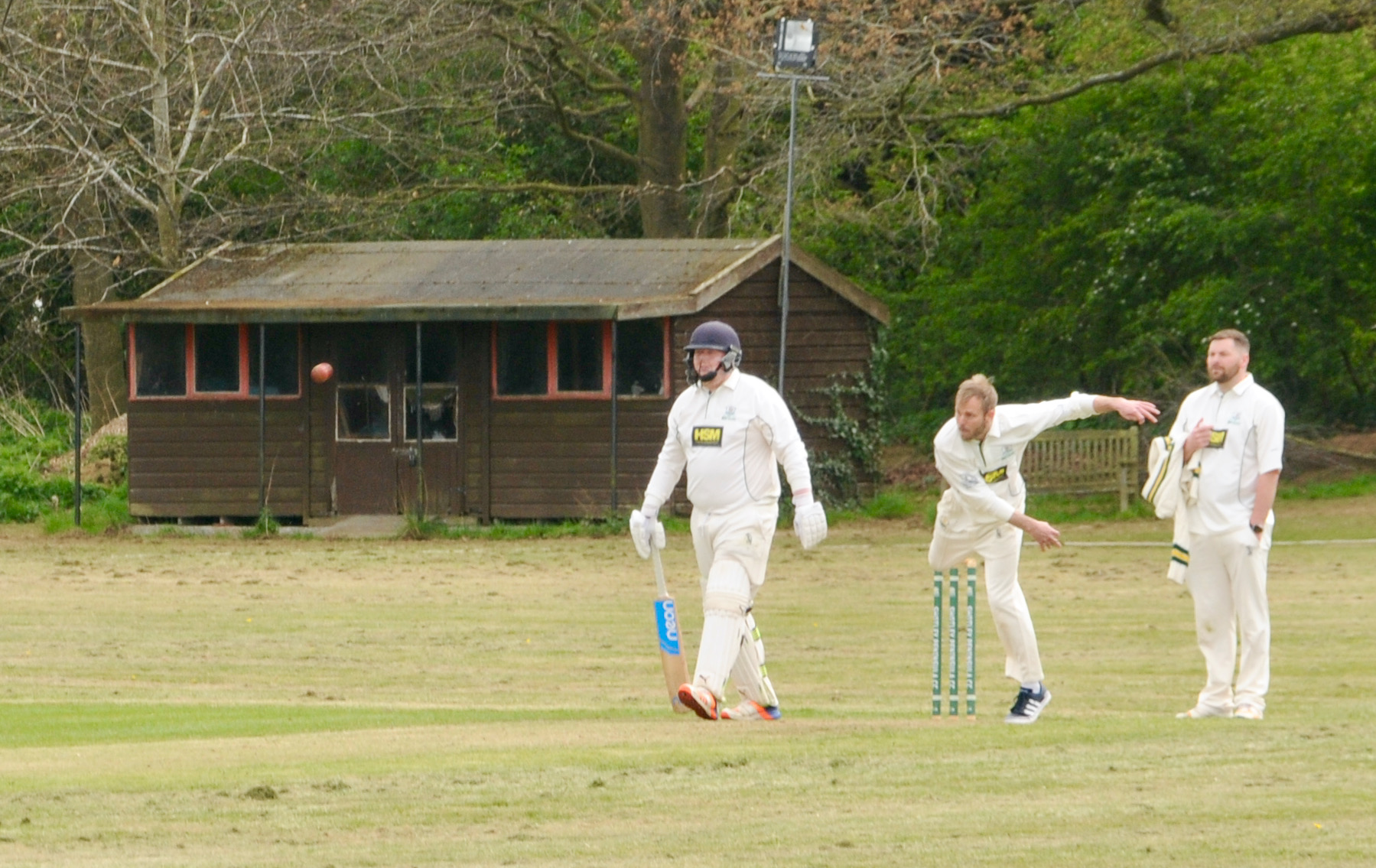 Another good ball (Picture credit: Peninsula Nub News)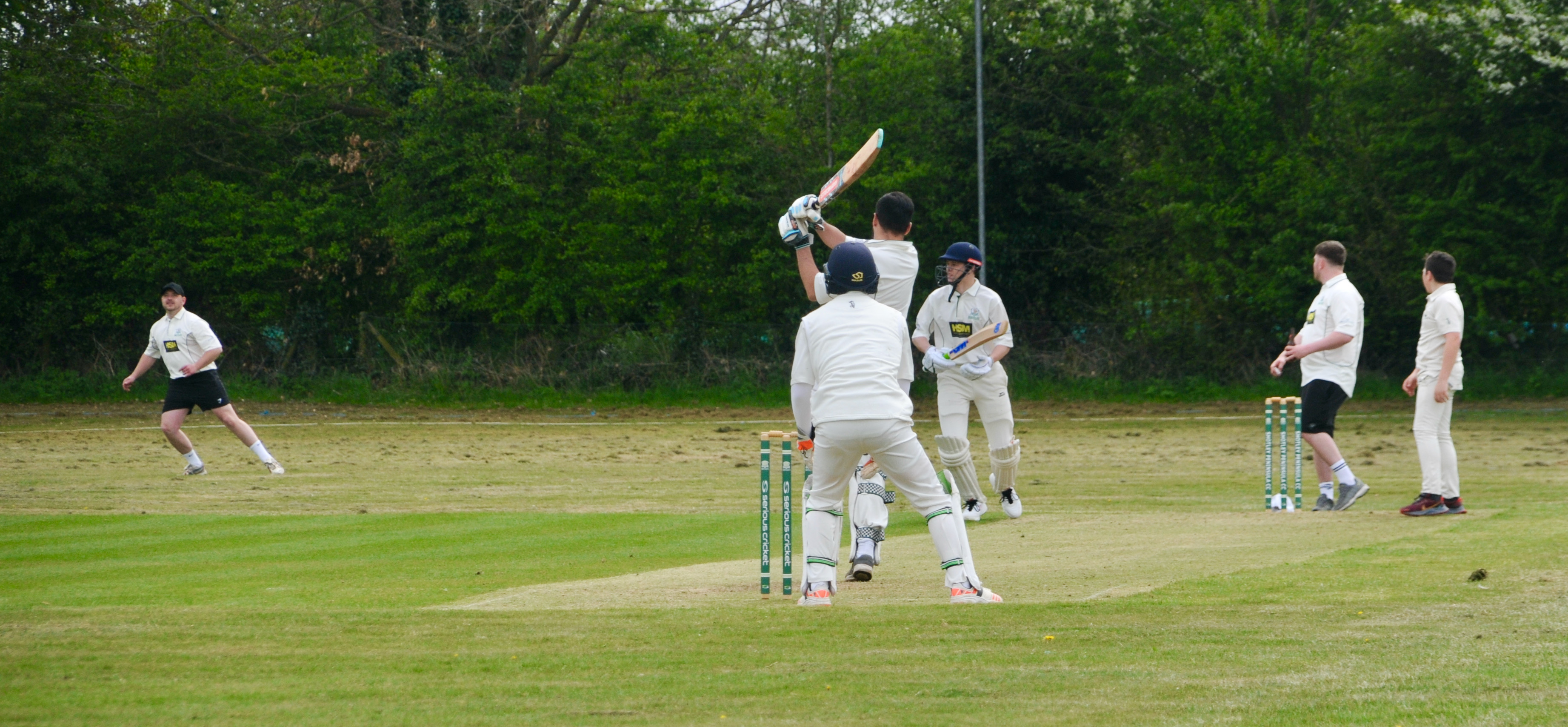 SPCC action (Picture credit: Peninsula Nub News)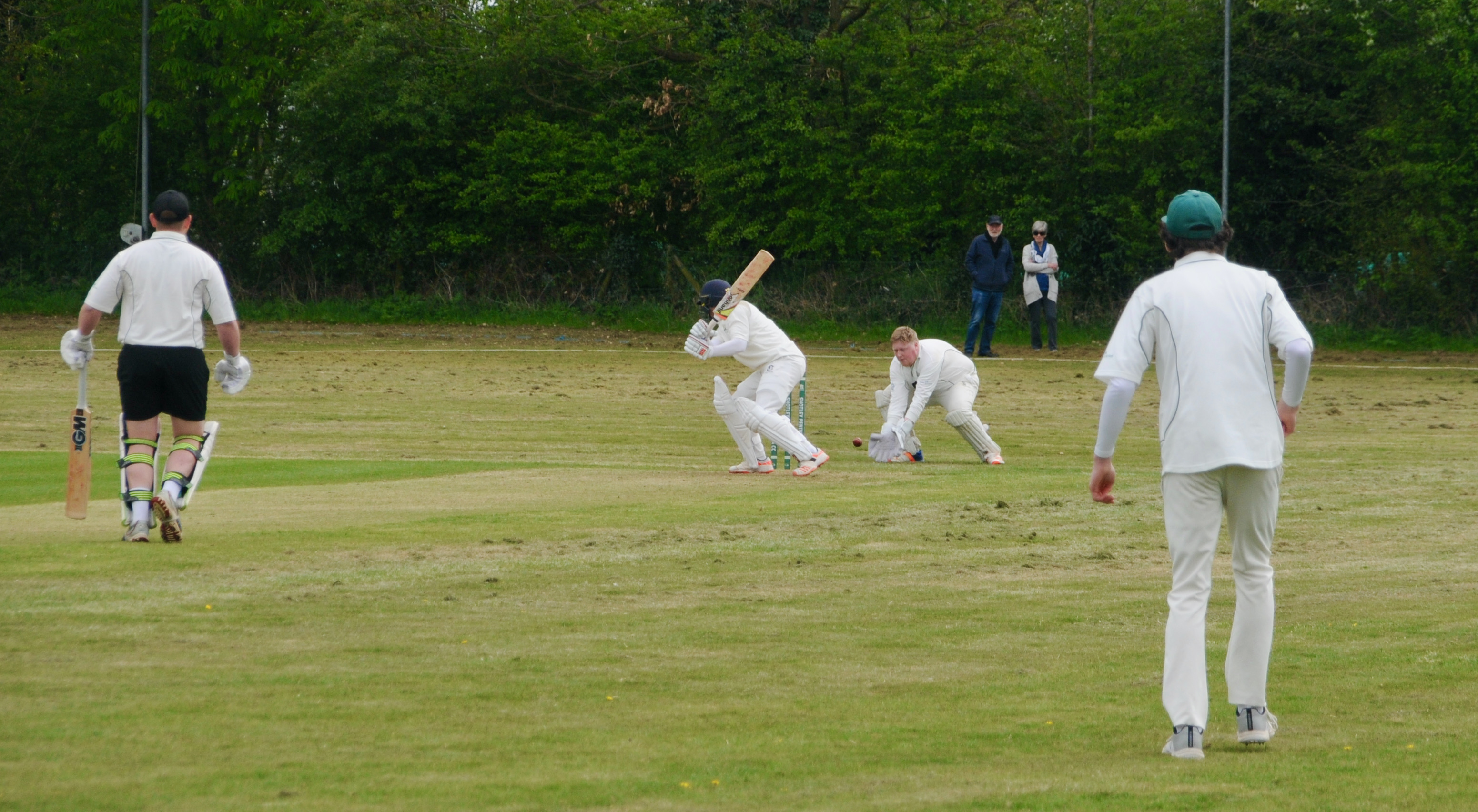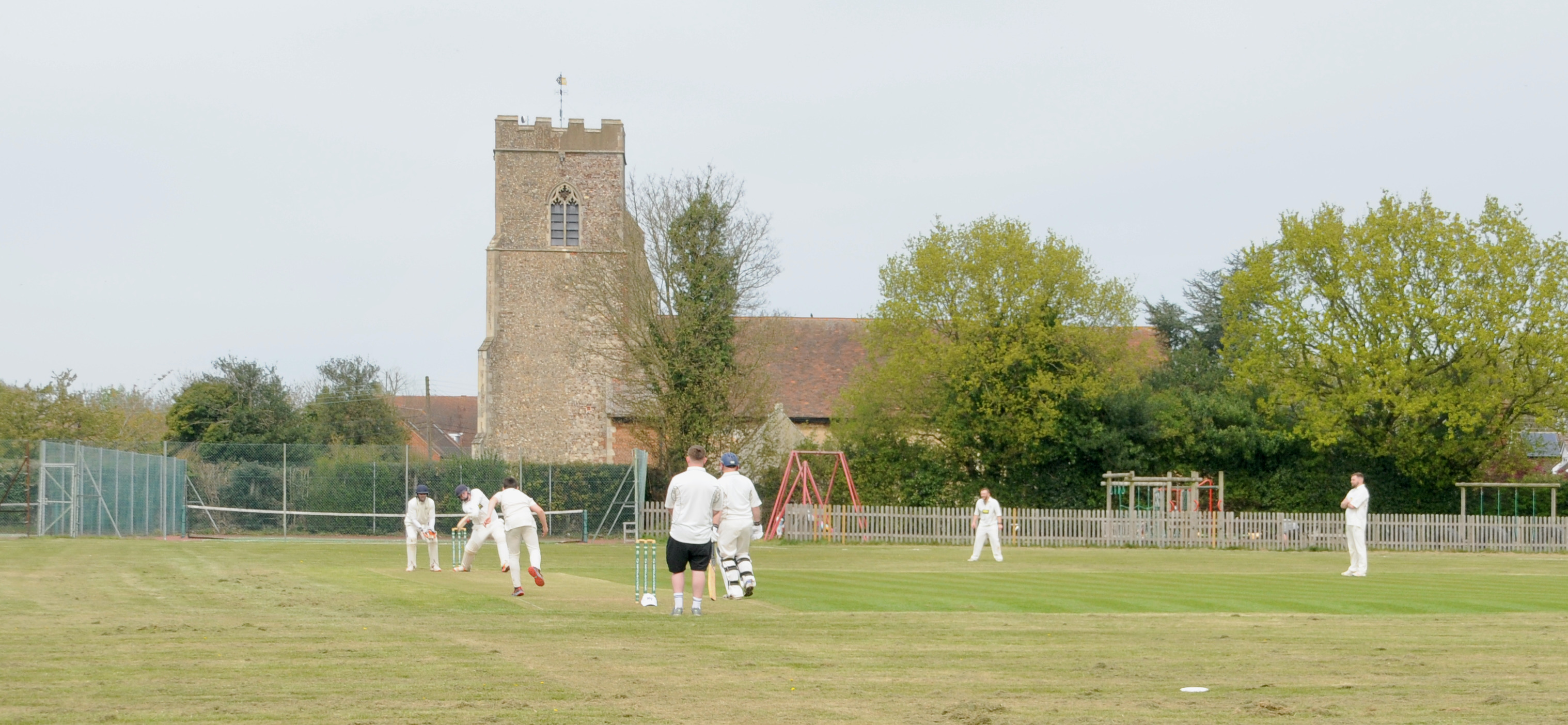 Tattingstone Green (Picture credit: Peninsula Nub News)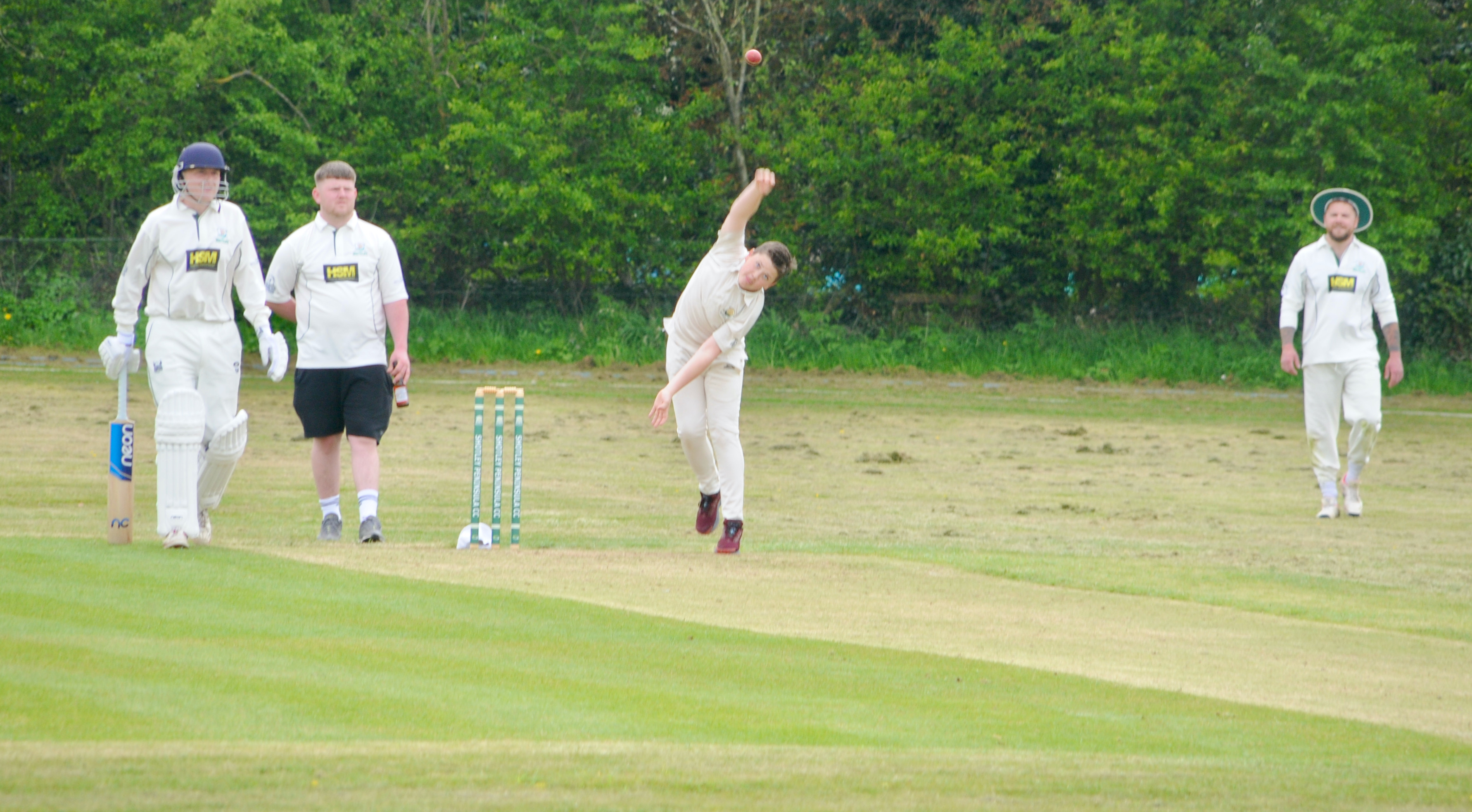 Bowling action (Picture credit: Peninsula Nub News)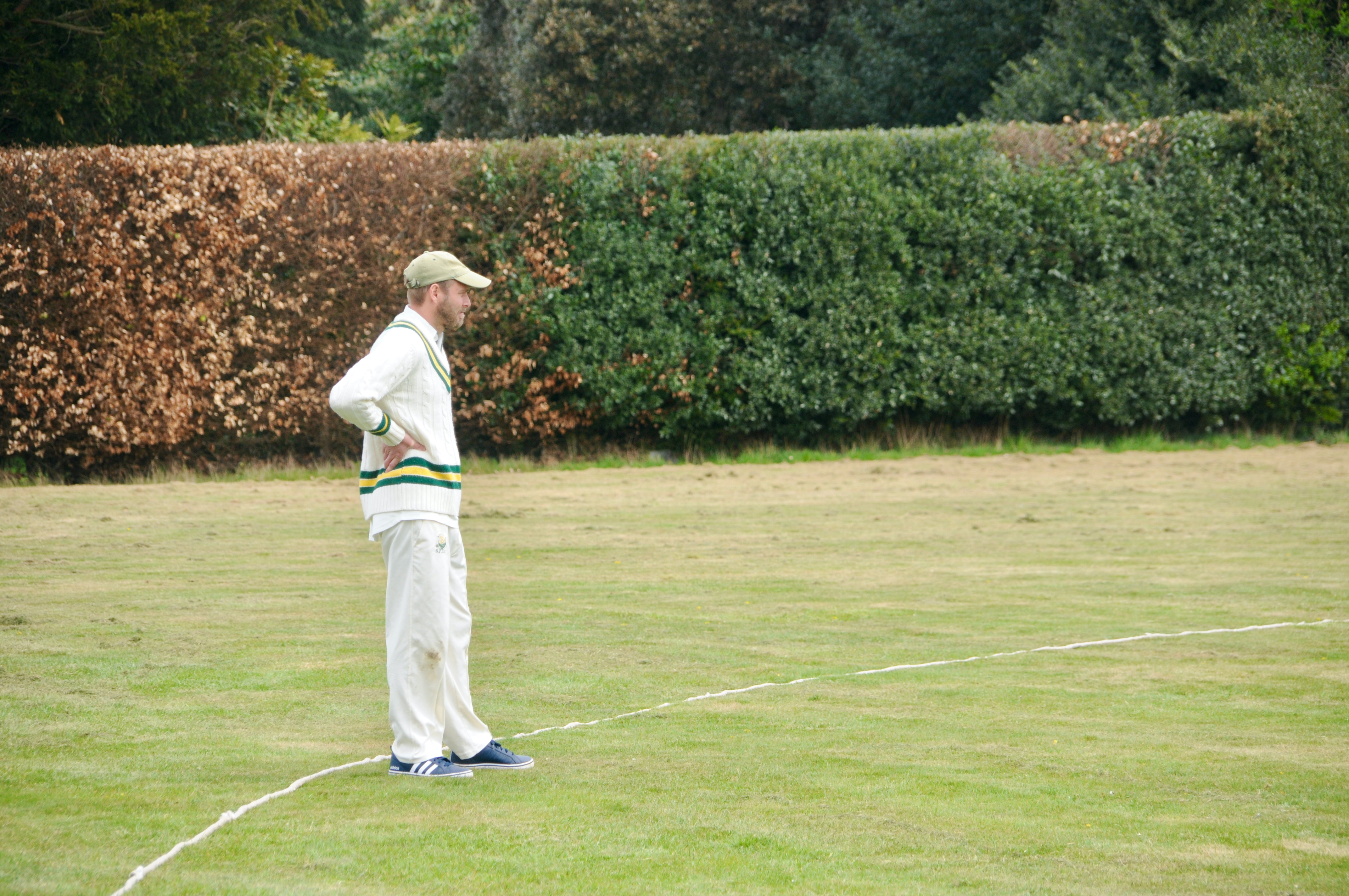 Waiting to win (Picture credit: Peninsula Nub News)

Howzat? (Picture credit: Peninsula Nub News)
Caught by Ben Durrant, bowled by young son Josh, that wicket taken was a special moment, which epitomised the annual Shotley Peninsula Cricket Club's (SPCC) season opener.
Made up of 33 players past and present, fathers and sons, brothers and old friends, the 10 year anniversary and annual in-house Peter Crick Shield Captain's Cup, was truly a family affair.
Barbecue, bouncy castle and beer backed the entertainment on the wicket as children, parents, grandparents and supporters enjoyed three teams playing each other once in a T12 BLAST format, sponsored by chairman Malcolm Windsor.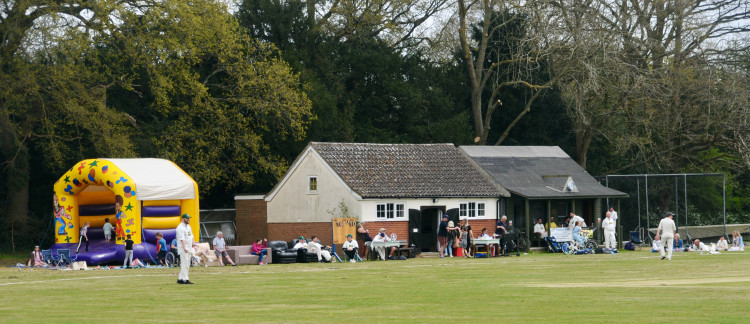 SPCC fun for all the family (Picture credit: Shotley peninsula Nub News)
A Joel Windsor XI beat a Greg Symes XI, by eight wickets in the first game, helped by brothers Matt Dearing 25 and Ru Dearing 21 not out making a 44 run opening partnership.
The family theme continued with Matthew Nunn dismissing his dad Steve with a rip-snorter, followed by a wicket maiden from Ian Carr , who was playing against both his sons.
As the pitch improved along with the weather, Game two saw runs galore with the ball carrying helped by the fine work of groundsman Dave Allen who had prepared a fantastic deck for the day.
The Windsor XI took on the 'legends' team Adam Colwill XI, made up of past players and current members who played in the very first SPCC season. Colwill won the toss and chose to bowl first, where Ru Dearing continued his run scoring with a fine 29 to guide the Windsor XI to an imposing 97 from their 12 overs.
Young Durrant was the standout, picking up another two wickets add to his senior collection.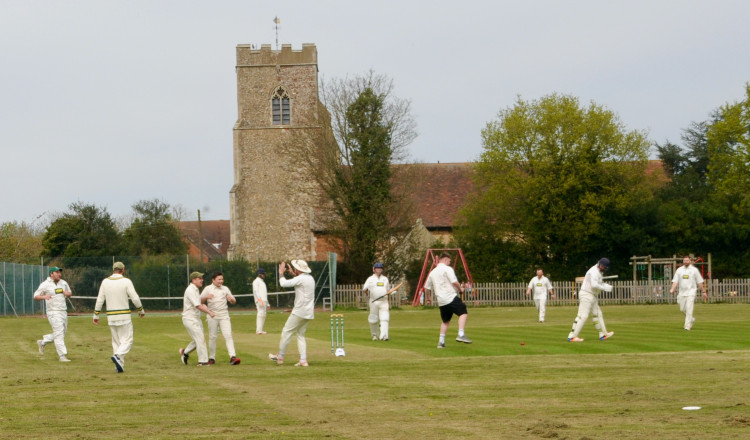 Josh takes another wicket at Tattingstone Green (Picture credit: Peninsula Nub News)
In true Captain's Cup fashion, the chase was exciting for all, Adam Polley and George Kirby getting off to a flyer and putting on 21 and 25 respectively for an opening stand of 43 to give the ascendancy to the Colwill XI.
Chris Marais, out of the game for seven years came back with a thunderous innings of 35 not out including a couple of sixes. The Colwill XI edged closer but a fine penultimate over from Carr included a wicket and just two runs, meaning the Colwill XI required eight for the final six balls. Chaos proceeded as Ben Durrant and Matt Prescott ran well to make it three needed from the final two balls but smart fielding from Carr resulted in a run out, with Colwill XI gaining a single but needing two from the final delivery to win, which Adam Colwill hit for four on his first ball to win the match.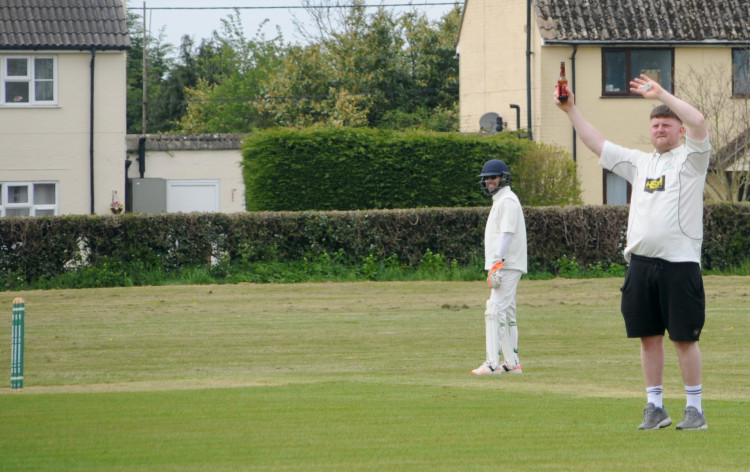 Important signal from skipper and umpire Greg Symes as he runs out of beer (Picture credit: Peninsula Nub News)
Colwill XI got the win they needed over the Symes XI by nine wickets with Josh Durrant claiming another two wickets while his dad Ben, the original skipper 10 years ago, stroked home a sumptuous drive through mid-on for four, to win the Captain's Cup for 2022.
Other honourable mention went to Harrison Bonfield, making his senior debut and collecting his well earned first senior wicket, while Adam Polley and George Kirby did well with the bat, with Chris Marais named player of the day.
Founding member Lee Mandley, whose brothers Jason and Kieran were also taking part, believes the day reflected the spirit of the club and 10 years well celebrated, well earned and sets SPCC up for many decades more to come.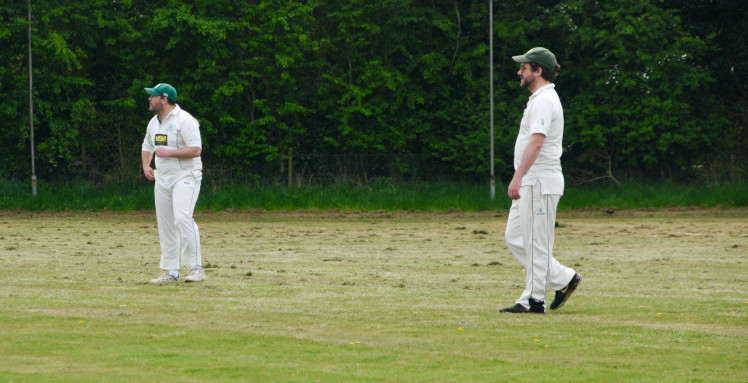 Lee Mandley, left, (Picture credit: Peninsula Nub News)
He said: "We remember how far we have come as a club in these 10 years, also taking time to remember and celebrate Peter Crick, dear grandfather and keen spectator who the trophy for the Captain's Cup is named after, as we do founding member and first Chairman, father and dear friend Pete 'Hammy' Mandley, who had an incredible influence on the creation of, and growth of SPCC, deeply missed by all as we also mark the anniversary of his sad passing.
"The aptly named 'Peter Hammy Mandley Player of The Match trophy' deservedly went to Chris Marais, for his explosive batting, fine fielding and bringing the feel-good factor that he shines with.
Lee went on to thank to all those who have supported the club over the years. Special thanks must also go to local cricketing legend Mr Kester Clarke, who was the catalyst for the move to our beautiful home at Green Lane, Tattingstone; to Dave Allen once again for his incredible efforts and dedication to make the square one of the best in Suffolk; to Charlotte Mandley and Cara Dearing who worked tirelessly to feed, care for, and hydrate everyone at the event; Chairman Malcolm Windsor for sponsoring the day, Highway Safety Management Ltd for their kind and generous sponsoring of the club, and most of all, all of the players, family and friends who have supported SPCC on this journey.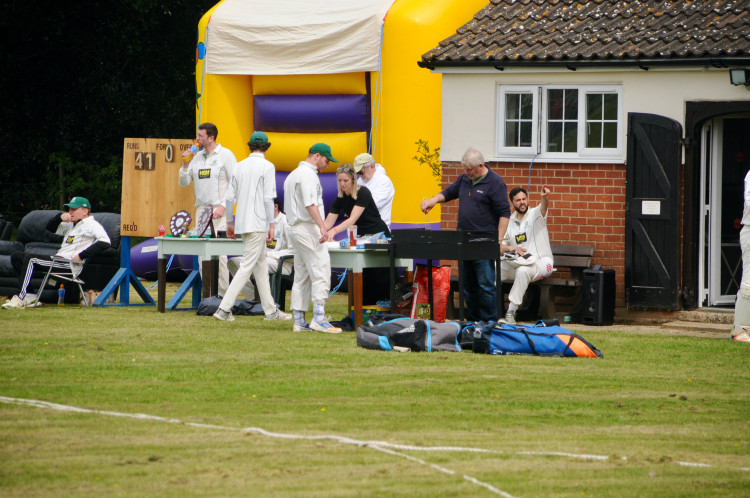 Vital logistical support (Picture credit: Peninsula Nub News)
*Scroll on top image for more epicures on gallery carousel