UP CLOSE with Robert Chapman: Estate agent partner sees peninsula as twilight zone people learn to love
---
---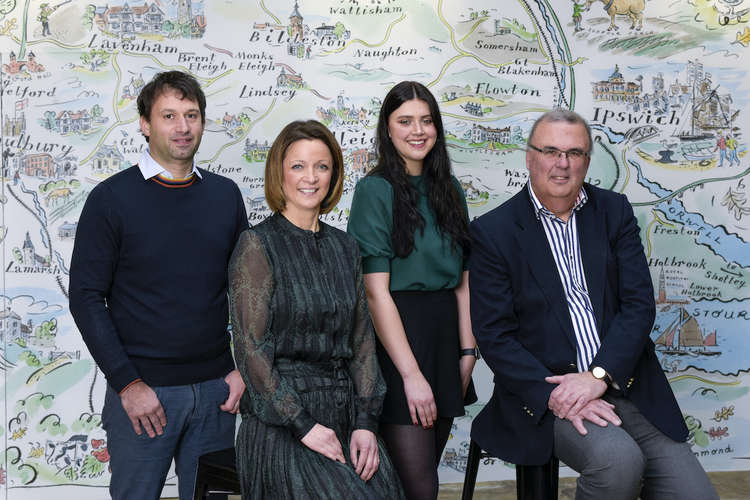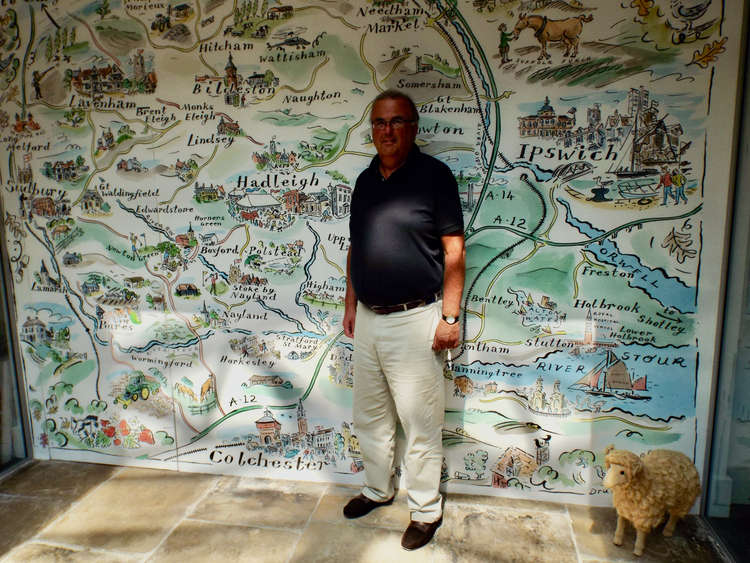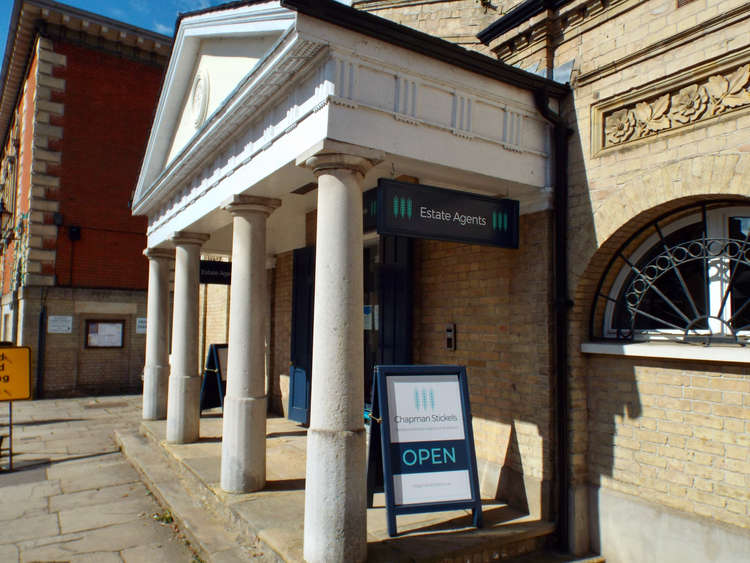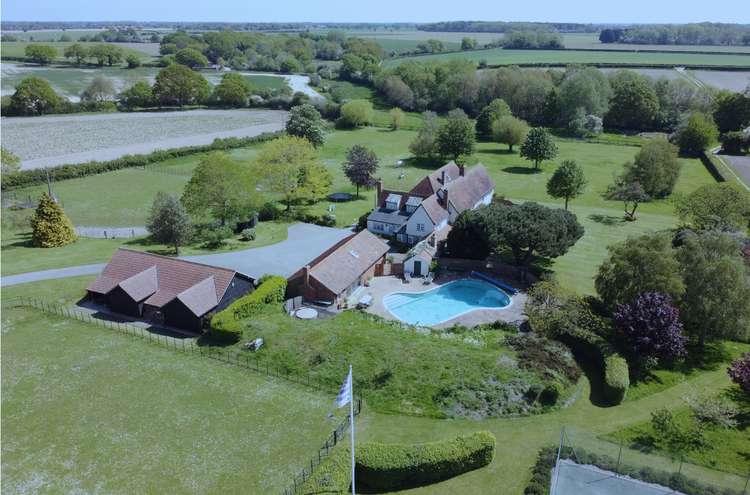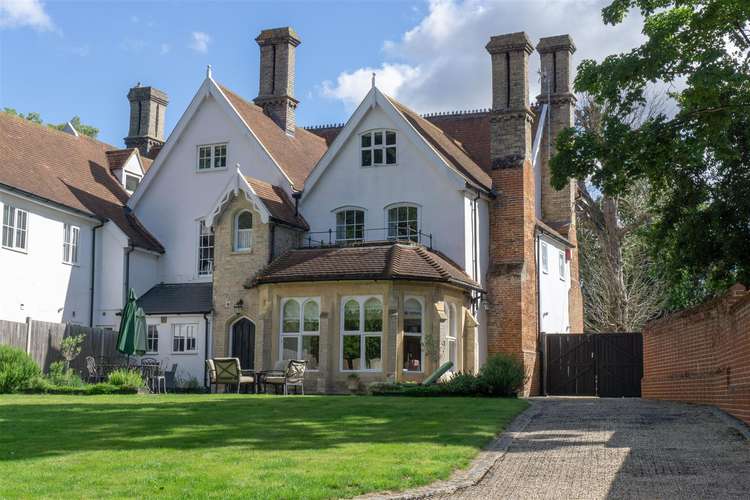 Nub News gets UP CLOSE with estate agent Robert Chapman who talks about his love of horses, expanding into the Shotley peninsula and the secret to Chapman Stickels' success.
With more than 30 years in the house selling business, a love of horses and the countryside, it is little wonder Robert Chapman has his eyes on establishing an estate agency on the Shotley peninsula.
Along with partner Benedict Stickels, Robert has established an outstanding reputation in the industry with a focus on south Suffolk and north Essex.
With a vast knowledge of the equestrian world built while marketing thoroughbred horses based in Newmarket, but travelling the world, particularly the USA and Ireland, Robert also recognises the strong links with the horsey world on the peninsula. This was demonstrated when Chapman Stickels won the contract to market and sell Vale Farm at Harkstead, which has attracted considerable interest.
"The Shotley peninsula is a bit of twilight zone," said Robert. "It is served a bit by agents in Ipswich, East Bergholt, Manningtree and Colchester but no one agent and we feel there is a gap on the peninsula that we can fill and develop.
"It won't happen over night but we recognise that it is an area that once people get to know, they quickly come to love. It is popular and will become even more so."
Selling houses is in the blood for Robert, whose father Roy was a senior partner at Abbots before it sold out to Countrywide and he subsequently struck out on his own and was based in Nayland. Although long retired Roy has still been known at aged 91 to give his personal service to a long standing client.
Robert met Benedict when the pair were both working with Carter Jonas and they decided to team up and set up on the ground floor in the former Corn Exchange in Hadleigh.
"It is an incredible building," said Robert of the stand out building originally built in 1813, and after being registered as a Grade II-listed building in 1972, the restoration work started by the partners in 2019 had to be painstakingly managed.
Moving into the impressive building has proved to be an astute move, and gives an indication of the Chapman Stickels philosophy of old fashioned virtues and service, with a contemporary twist.
"The need to be on the high street has long since gone, this is ideal it has been very good during pandemic because we have all the space we need," said Robert.
"It is interesting that while you will hear the occasional good story about online agents the bad far outweighs them dramatically. It is the same old story if you pay peanuts you know what you are going to end up with."
The ingrained desire to offer their clients the best possible customer service is also reflected in the consistency of Robert and Benedict's staff that have been with them since they started together two years ago.
Robert said: "Continuity has been important for us. It is a new company but we are not new, the majority of our clients have used us before.
"It is the same with Cleo and Emily, people know them. When someone calls you only get one of the four of us so you know who you are speaking with."
Despite on insisting on those traditional values, Chapman Stickels stays abreast of the modern methods.
"What we try to do is combine old-fashioned standards with modern twists," said Robert.
"We are widely active on digital platforms, using online social media and using latest technology. "But with all that, for me it is still all about dealing with people with respect, treating everyone the same. I learnt that when marketing thoroughbreds when I could be dealing with a film star one day, and a yard hand the next. "Another great lesson was from a boss in the States, who was probably the best salesman in the world. When you pick the phone up - smile. It sends the right message instantly - and treat people how you like to be treated." Knowing the local market is also a plus with Robert living in Boxford with wife Sally for the past 24 years, while Benedict is a Kersey boy through and through. Robert said: "We love this area, we are heavily invested in Hadleigh as a town and the surrounding villages." Discretion is also an important skill for an estate agent and Robert smiles when asked about some previous sales. "I can remember some absolutely charming clients and we have had those at the other end of the scale," he said. "We sold a property for a very well to do lady, very prominent in the area, and when the new owners moved in they found the mahogany loo seats had been replaced by plastic ones. "I will remember that forever," said Robert, "That was one of the more quirky things. It is not always the significant houses you remember but smaller ones too. What I have learned is to treat everyone the same." Having made the new partnership a success, even during the difficult pandemic period, Robert admits they still harbour ambitions to expand, slowly and steadily. He said: "Opening a second office is a possibility but it would need to be far enough away not to be competing with your self and would be careful where we put it. "Ben and I work very well together I can see us staying partners." That said, Robert accepts that as he is in his early 60s there comes a time when he hands over the reins. With a 23-year-old son called Sam working in the golf industry in New Zealand, and a 21-year-old daughter Emma who is manages 6,000 members at a Colchester gym Robert admits he would like to spend more time with them. He said: "I will step back and see myself becoming more of a consultant in due course. My wife Sally will make sure I won't be retiring for many years." Meanwhile, Robert can be found visiting the estate agents' version of the twilight zone and all the wonderful things the peninsula has to offer. If you are interested in buying or selling a house on the Shotley peninsula, and other areas of south Suffolk and north Essex visit the
Nub News property page here and go to the Chapman Stickels website
.
Chapman Stickels is the exclusive sponsor of the Shotley Peninsula Property section.