Brantham district councillor report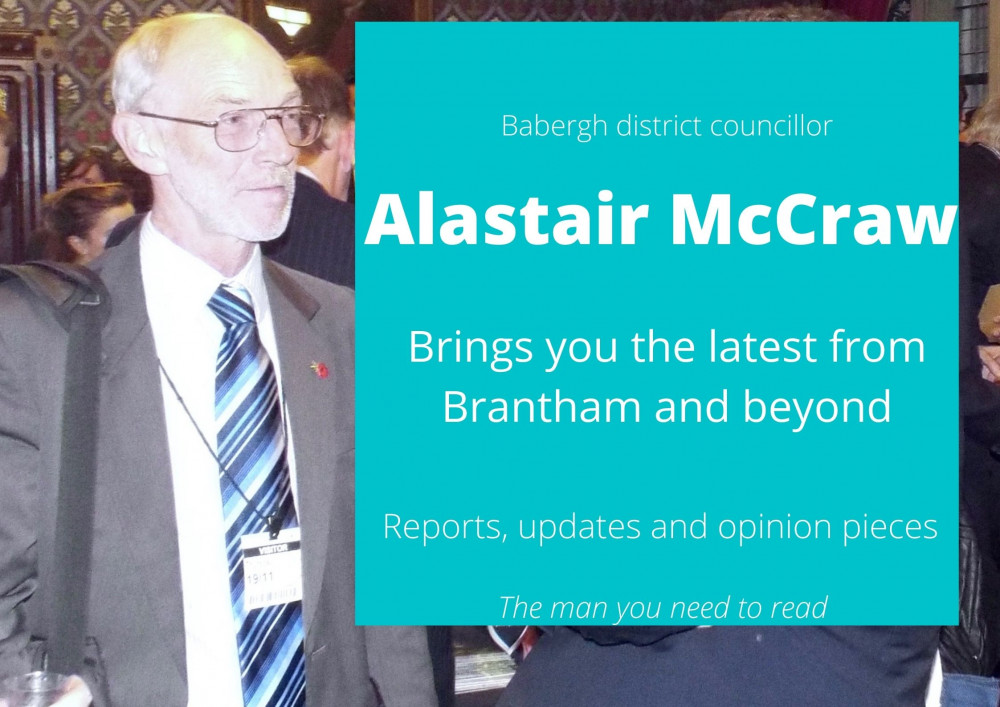 REPORT TO PARISH, BRANTHAM WARD
NOVEMBER 2022
Babergh District Councillor Alastair McCraw
JOINING THINGS UP
My life as a councillor feels like a constantly evolving jigsaw puzzle. I'm writing this, in early October, at the end of a rather busy week that illustrates. Short story: Cabinet, Planning, Village meeting with residents, Parish Council, Full Babergh Council, Portfolio Briefing. Plus, the usual emails, queries, individual residents, and ongoing stuff.
Now some of this is immediate. A question, a check, an answer (hopefully) and a result. Some is just starting, some is in progress being updated, regular review processes take place, some is ready to take effect and closing and some will only be completed in future years. There's always a process and a timeline involved. We are accountable, so any process is tracked and transparent. From this week then, I'll give examples.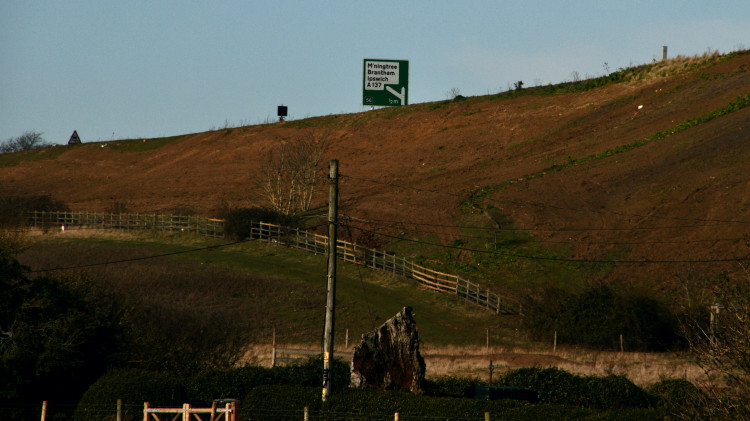 Cabinet have approved our Parking Strategy 2022-2042. This shapes our short, medium, and long terms plans for provision of parking in the Districts. Over more than a year, we've studied, commissioned expert reports, consulted (twice) with stakeholders and measured the record number of responses. It's been further reviewed by Scrutiny and will be subject to regular review. You can find the full documents on the website. I'd stick with the summary though. Bear in mind, Babergh don't manage all parking though.
In a targeted cost of living area, we've started a public consultation to increase our maximum Council Tax Relief for those most in need from 95% to 100%.
The Council meeting approved the fourth review of our Community Infrastructure Levy Framework. This CIL money is available for Communities and groups to bid for money provided by Developers as part of their responsibility to support infrastructure. The reviewed rules allow more possibilities and higher thresholds. Millions of pounds have already been granted across the two districts. Anybody interested in how to go about such a bid in the Ward need only contact me. I've already alerted the Parish Council to this.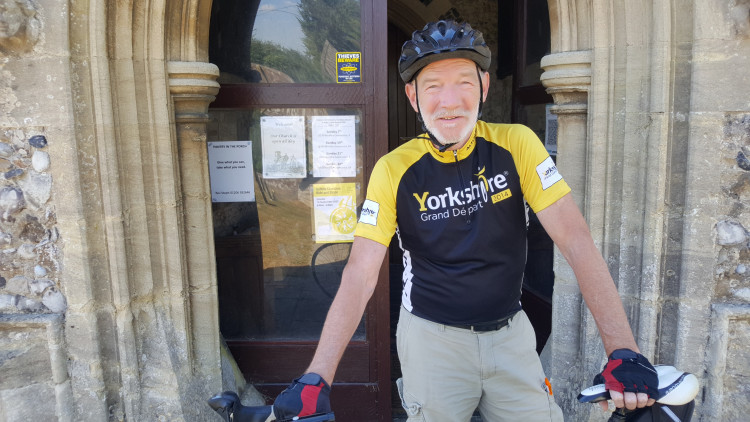 One of these areas is projects involving our recently adopted Local Cycling & Walking Infrastructure Plan (website). It also took a year or so and feeds into a Government and Suffolk Structure of these LCWIP's. (We love an acronym). Incidentally, Planning will look to build these projects into future developments as they are proposed. Joining things up is the whole idea.
The Suffolk Cabinet member for Highways, Paul West, our local County member Simon Harley, National Highways and the SCC Head of Highways met with Brantham residents and myself at the Village Hall to discuss the horrendous impacts of this summers A12 closures here. It wasn't as antagonistic as it could have been, but in the process, I think we also covered every highways problem in the village that we could think of. Everybody there contributed freely so that was a lot! I hope it was received as intended, constructive criticism covering potential practical solutions. We'll see if it produces any effective response in time. I must credit 'Sue' for being the grit in the oyster and helping bring this about. It's another example of trying to join things up, Residents, Parish, District, County, National agencies, and the Police.
For my own part, I'm kind of piggy in the middle… but being, as it were, the one on the spot, I know for a certainty that you have to start somewhere, so feel free to always ask me.
Gov.uk. / Babergh.gov.uk. / 0300 123 4000 / Suffolk.gov.uk/ tendringdc.gov.uk
If you need to tell me anything important, please just phone or email me. I can guarantee a response there. Or if you should spot the 'new' Claud Butler come over and say hello.
Alastair McCraw. 07812 564188 or 07548 154296 [email protected]
Facebook: Alastair McCraw, Independent Councillor