Woolverstone Fair picture special
Artists Nigel Shaw and Ann Plummer at Woolverstone Fair (©NubNews)
Not only did it look like Christmas at Woolverstone Fair, but the smell of mulled wine, and sight of many seasonal gifts added to the event.
Berner's Hall was full of stall holders offering everything from skin care and beauty products from Tracey Bacon, amazing hand drawn pictures from Nigel Shaw, and beautiful works of art by Anne Plummer, depicting parts of the Shotley peninsula and marbles.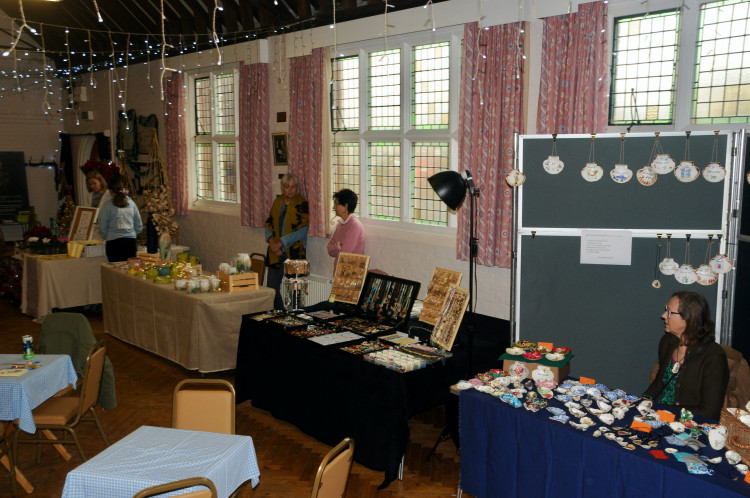 Pottery, ceramics, jewellery, poinsettias, aromatic candles, gorgeous silk coverings and books from local authors kept the many visitors interested.
All proceeds from the Christmas far go towards the running of Berners Hall and parish council chairman Simon Pearce was delighted to report booking are already brisk for next year.