Wildlife habitat plans to compensate Bathgate Bay development opposite Shotley peninsula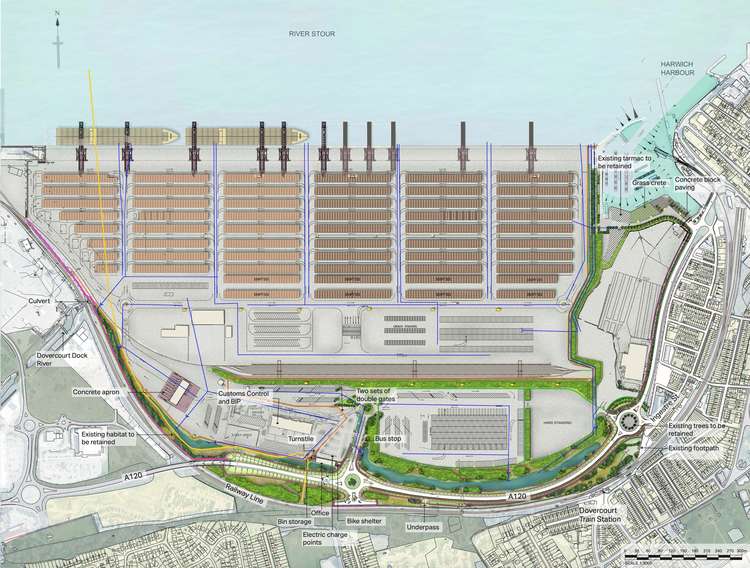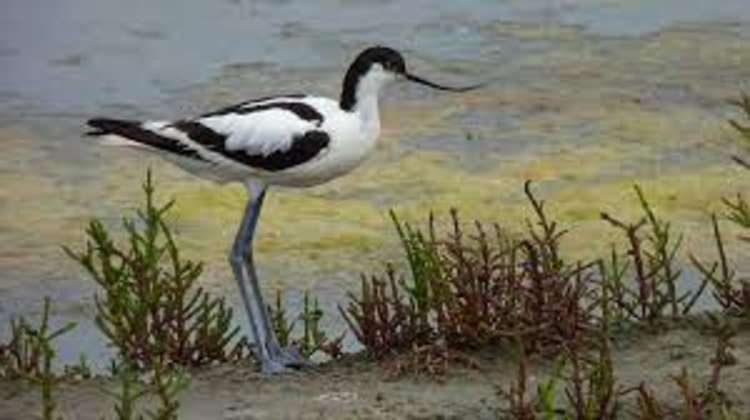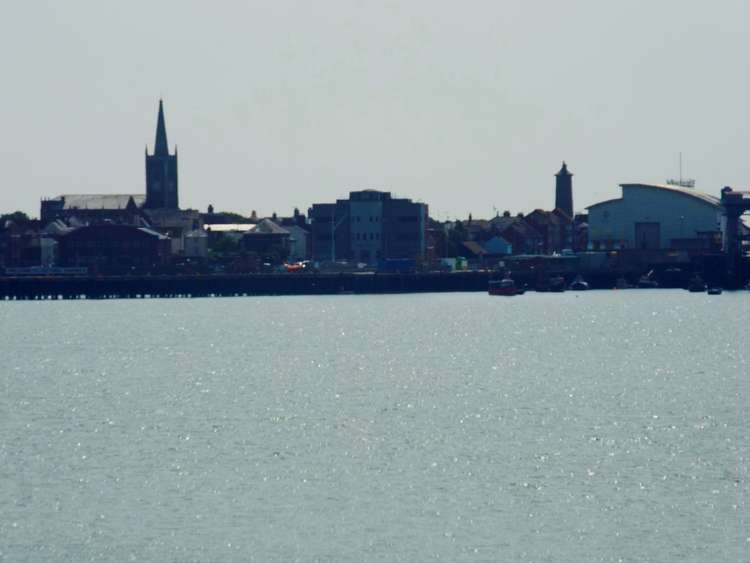 Plans to build a whole new container terminal and small boats harbour at Bathside bay have taken a step nearer after Hutchison Port submitted plans to create a nature reserve as compensation for the disruption, which will be caused to wildlife during the multi-million pound project opposite the Shotley peninsula.
Hutchison Ports UK is looking to construct a seawall and wave breaks as well as realign the coastal flood defences south east of Foulton Hall, in Harwich Road, in Little Oakley, to create the wildlife habitat, which is one of the conditions attached to the planning permission, due to expire in March 2022.
Wetland would be a compensatory environmental site to support water bird populations impacted by the loss of intertidal habitats at Bathside Bay.
The construction phase of the proposed realignment scheme will involve stripping of vegetation as well as deepening and widening the former creek system within the site, clearly visible from Shotley Gate, Erwarton and Harkstead.
Now seen as integral to Freeport East, the new complex will provide significant employment opportunities in a priority area for regeneration, creating 772 new jobs directly, and 930 more in associated industries, generating some £50 million per annum for the local economy, according to Hutchison Ports.
A total of 69 hectares of intertidal mudflats will be lost as a result of the development. HPUK has secured a 138-hectare site at Hamford Water, just one-and-a-half miles from Bathside Bay, to provide compensatory habitat for birds and other wildlife, through alterations to the positions of sea walls.
This habitat creation will redress the predicted environmental impact on habitats and birds due to the port development.
A spokesman for Hutchison Ports said: "Construction works are due to commence this year on the initial enabling works for the Bathside Bay site, which will become in due course a major container port for Harwich.
"Bathside Bay is also a key component of the ambition and objectives of Freeport East to be a large hub for global trade and national regeneration as well as creating a 'hotbed' for innovation that will have a positive impact across the UK."
In addition to compensatory habitat at Hamford Water, the project will see the creation of a new wetland area alongside the A120, providing an attractive approach to the facility, and an enhanced setting to the town of Harwich.
Plans also feature a new landscaped small boat harbour, and public amenity area at Gas House Creek, extending the recreational resource for local residents and providing additional attractions for tourists.
The new container port will offer 1,400 metres of deep-water quayside, with a depth of 15 metres alongside, 11 ship-to-shore gantry cranes, a storage capacity of 52,000 TEUs, and a total capacity of 1.7million TEUs per annum, while the terminal will be able to handle four large container vessels simultaneously.
A rail network will connect the new terminal and the development of Bathside Bay, just across Harwich Harbour from the UK's largest container port at Felixstowe, is expected to provide a significant boost for coastal shipping.
It will be the only UK hub capable of providing sufficient volumes to support daily short-sea feeder services to the main feeder ports. The increased use of feeder sailings will help relieve the pressure on the country's busy road network.
The habitat is said to comprise about 188 acres of inter tidal mudflat as well as 25 acres of saltmarsh, along with sand and shingle.
It is also proposed for some of the topsoil to be removed to be used in landscaping Bathside Bay and the small boat harbour.
*Send your views, letters, pictures, newsletters or updates via the black Nub It button on the home page.
Email the editor: [email protected]