Stour and Orwell among Suffolk rivers failing pollution tests
By Jason Noble (Local Democracy Reporter)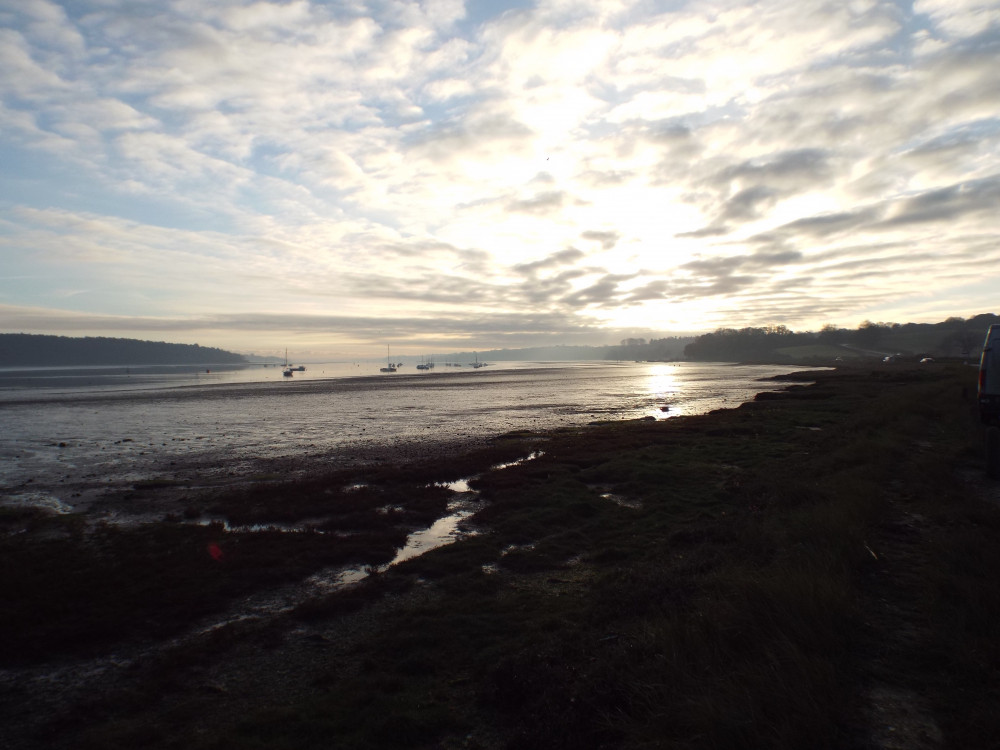 Stour is among Suffolk's polluted rivers (Picture credit: Shotley peninsula Nub News)
The rivers Stour and Orwell, which flank the Shotley peninsula, have failed to reach minimum government pollution standards.
Calls have been made for more action to tackle Suffolk's polluted rivers, as experts confirm no rivers in the county meet standards.
A report by Essex and Suffolk Rivers Trust submitted to next week's flood risk management committee said: "Suffolk river systems are all classified by the Environment Agency under the Water Framework Directive (WFD).
"The targets for all watercourses nationally are for them to achieve a 'Good' or 'Good Potential' status by 2027.
"We currently have no rivers that meet this criteria – all our rivers are failing to achieve the Government and Water Framework Directive (WFD) target."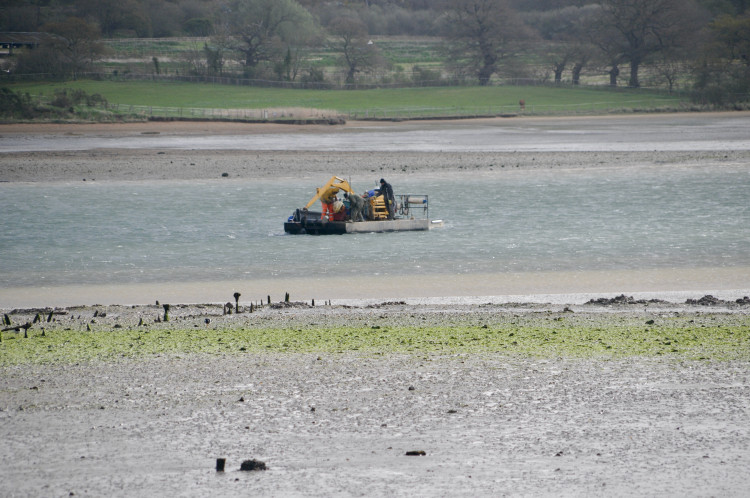 River Orwell has failed pollution target (Picture credit: Shotley peninsula Nub News)
Opposition councillors from the Green, Liberal Democrat and Independent group have submitted a motion to next week's full Suffolk County Council meeting urging the authority and the UK Government to do more.
Liberal Democrat councillor Penny Otton put forward the motion, and said: "Suffolk rivers are in a terrible condition and pose a serious danger to health. This cannot be allowed to carry on.
"By bringing this motion to Suffolk County Council our group intends to highlight some of the worst rivers in Suffolk.
"We want to help organisations, such as the River Trust, River Action, and the local catchment partnerships, to make our rivers safe for swimmers, fishing and other water activities.
"We need to work with farmers to reduce pollution into rivers damaging our ecology, and Suffolk Highways need to stop run off from roads into the foul water system. I hope we will get overwhelming support."
The group has called on the council to allocate more resources to Suffolk Catchment Partnerships, develop drainage and sewerage management plans, and set up a project to tackle pollution run-off from roads.
It also asks for the chief executive to write to DEFRA and Anglian Water calling for more commitment to tackle river pollution by increasing inspections of water companies and farms, and funding highways authorities to prevent surface water run-off from roads into watercourses.
Conservative councillor Richard Rout, cabinet member for the environment and public protection, said: "We welcome motions bought to full council meetings and look forward to hearing the debate on 19 May."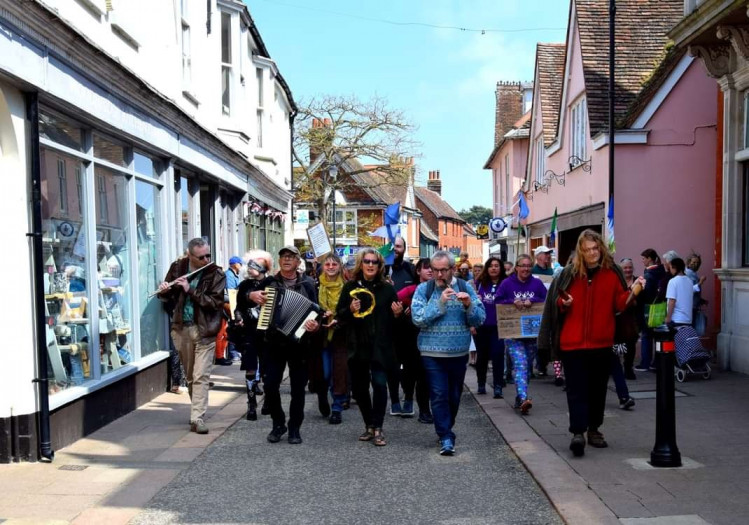 Protestors have called on the county's Conservative council to do more
A report by the House of Commons' environmental audit committee in January said that just 14% of English rivers had a good ecological status, with pollution from plastics, agriculture, sewage and roads contributing to a "dangerous chemical cocktail" polluting waters.
Despite the river pollution, the report ahead of next week's flood risk committee said that the designated bathing water sites in Suffolk – Felixstowe, Southwold and Lowestoft – were all classed as 'excellent' or 'good' in the annual ratings by the Environment Agency.
But it added that the prevalence of persistent toxic chemicals meant that "all UK rivers fail chemical quality, not just Suffolk rivers".
The Rivers Trust said the Deben in particular regularly had oxygen deficits in the summer months.
"Its cause is not fully understood, but impacts such as impoundments, low summer flows, high water temperatures and high nutrient levels all act, either directly or indirectly, to exacerbate the issues," the report said.
Protesters marched through Woodbridge last month to highlight the Deben's pollution.