UPDATED: Smoke billows across to Shotley from massive pub blaze in Harwich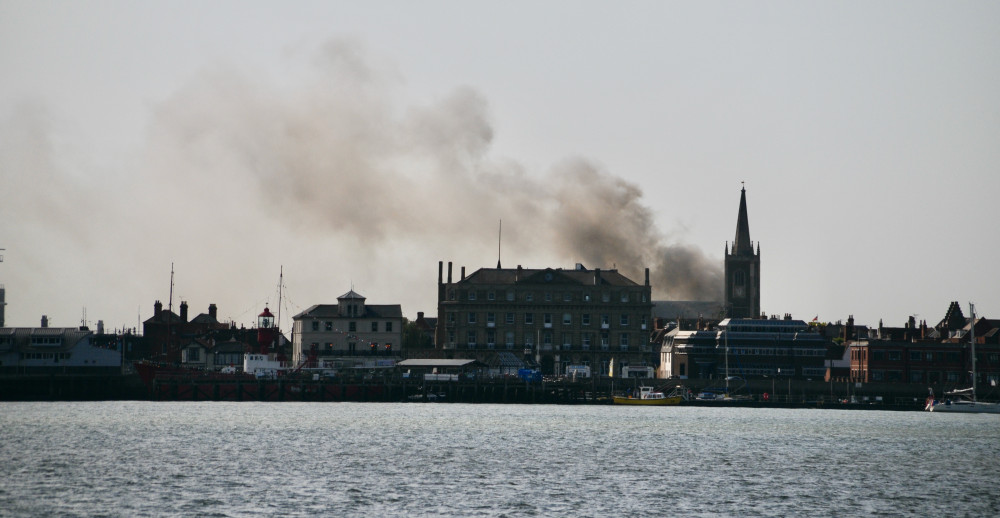 Smoke across the water (Picture credit: Peninsula Nub News)
Plumes of black smoke blew across to the Shotley peninsula after a huge blaze in Harwich this morning.
Firefighters tackled the blaze in the town centre with crews, sent from Harwich, Manningtree and other stations in Essex.
At least two crews from Suffolk have also been sent to support their Essex colleagues.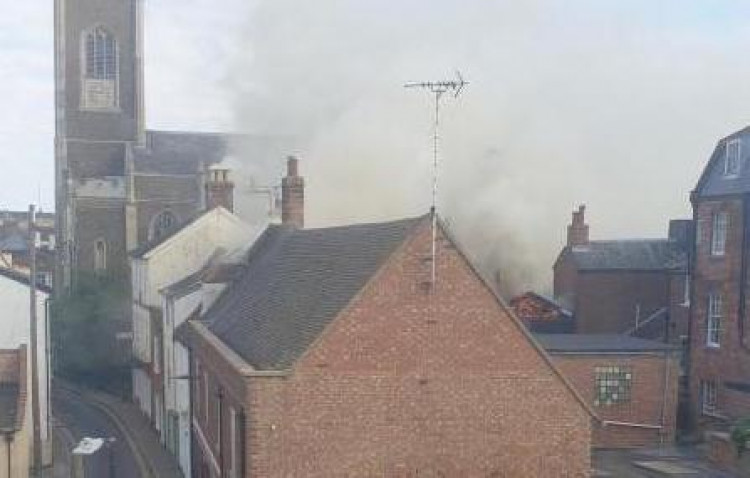 Cause of thick smoke in Harwich (Picture contributed)
Incident Commander, Craig McLellan, said "The affected properties have seen extensive damage but our crews are working hard to minimise any further damage.
"I'd like to thank Essex Police, East of England Ambulance Service and Tendring District Council who are all on-site to assist with the incident this morning."
It is understood the fire started in the popular Hannover pub and Essex fire service battled to stop it spreading but flames reached neighbouring homes.
A black, timbered outbuilding also caught light, it has been reported by eye witnesses.
Police closed off a number of roads around the pub, including Church Street.
Smoke rose nearly 200ft into the air, clearly visible from Shotley and Felixstowe.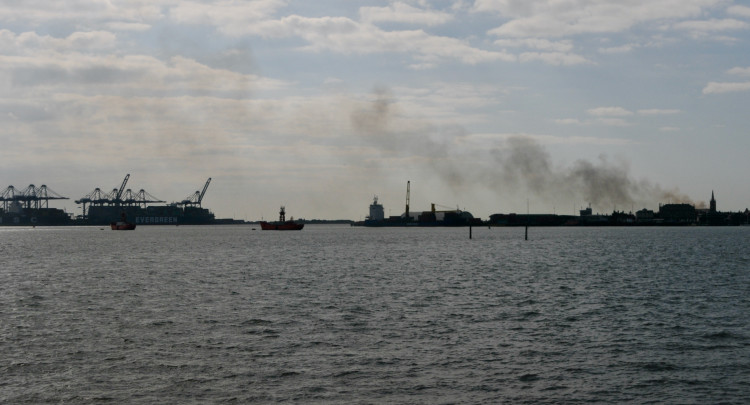 The historic Hannover pub in Church Street is a popular destination for day-trippers from the Shotley peninsula that visit while doing a tour of the port's attractions.
Firefighters from across Essex worked together with two crews from Ipswich to extinguish the fire and clear the smoke by 1:54pm.
Gas and electric have been isolated at the affected properties.
Two families have sadly been left homeless as a result of the fire and two further properties have been damaged.
A relief crew of six fire engines has now taken over and will remain at the scene to monitor the situation and keep everyone safe.
A fire investigation will be carried out to determine the cause of the fire.
More to follow...