Shotley villagers in bid to save Ganges swimming pool from demolition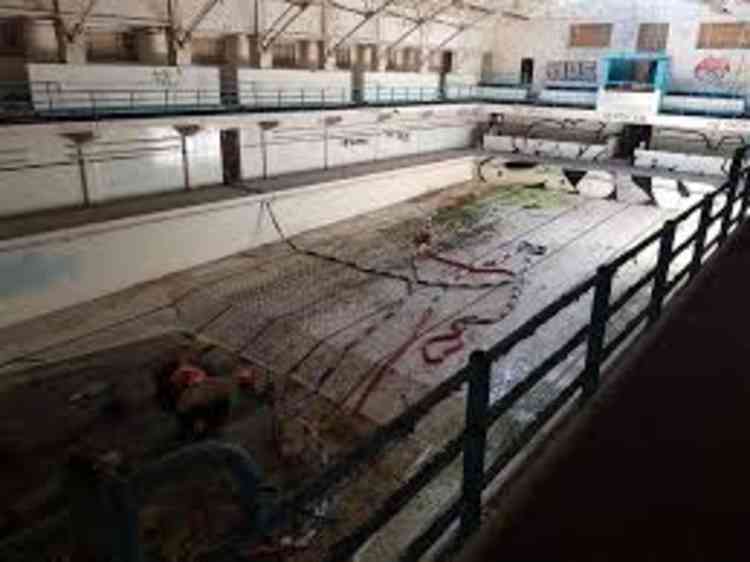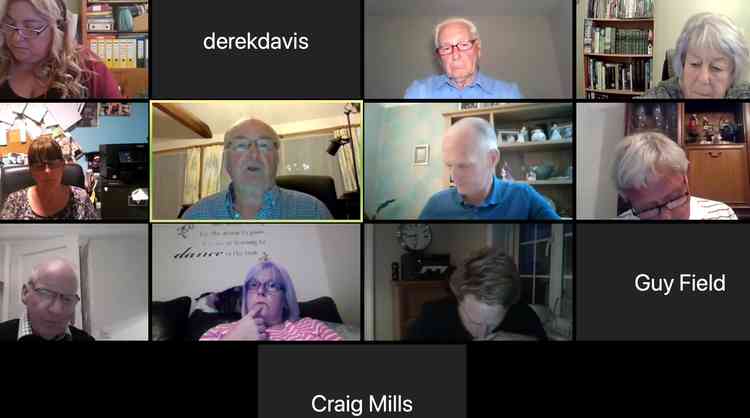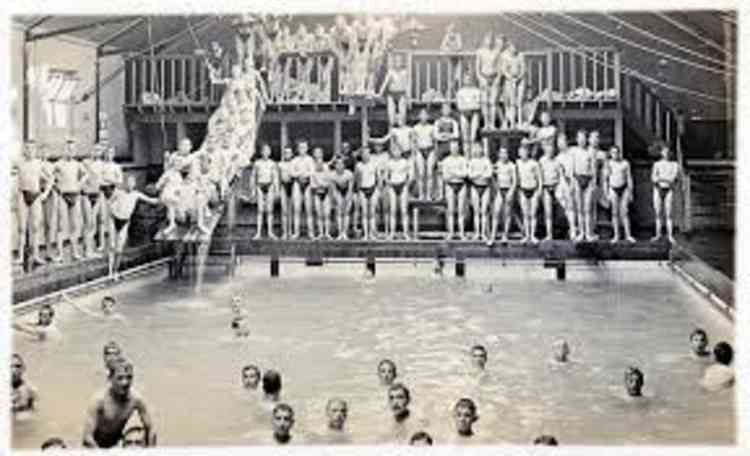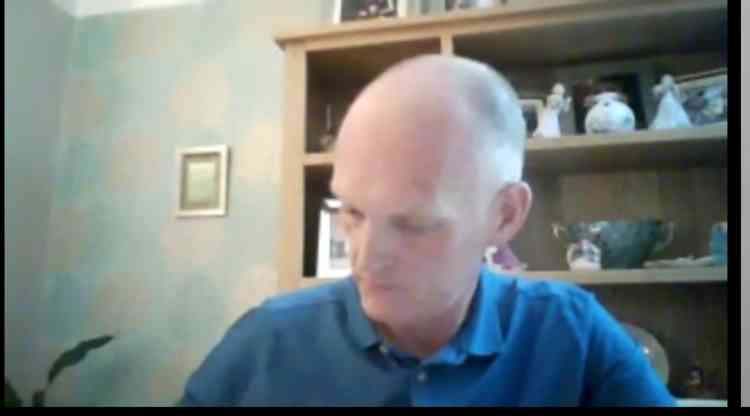 Villagers in Shotley are to make a last ditch effort to save the Ganges swimming pool from demolition.
After listening to residents' representations, parish councillors last night agreed to speak with the developers to see if they will change their minds about knocking down the decrepit building which houses the Olympic size pool on the site of the former HMS Ganges training establishment.
Colin Darroch used the public speaking session of Shotley Parish Council's monthly meeting, held over Zoom, to express his dismay at learning on social media the swimming pool was to go, and to be redeveloped into housing as part of a 385 home development.
When the original permission was granted in March 2015, part of the legal agreement set aside £40,000 to pay for a viability study into bringing the swimming pool back to life. However, an agreement was subsequently made between developers Haylink and the newly elected Parish Council in May 2015, to not spend that money on a survey but instead the £40k would be paid to the council for other community use.
Mr Darroch, representing a number of Shotley villagers, both those attending the meeting virtually and others who were surprised to learn of the impending demolition, said: "It appears only those close to the council knew of the decision and my first question is; why were the public not consulted?
"I understand the decision was taken on the grounds of cost, and it would not be viable, but what were the actual costs and what was the professional advice taken at that time?
Former soldier Mr Darroch moved into the former officers' quarters in Kirton Close in 1995 and like many villagers has an affinity to the old base.
"I believe it is a building worth saving. I feel it would be a fitting, living, vibrant memorial to all the young boys that went through that place.
"I believe this is a fantastic opportunity to save this for the wider community. Having a facility of that type on our doorstep can benefit us, the region and probably the whole country because it is a unique building.
"Why should we let this building rot, or allow the developers to knock it down tomorrow?"
Mr Darroch added that costs could be kept down using modern technology including heat pumps solar panels once saved need working group community.
"I know from my own business experience £40,000 can go a long way to build a case should be used towards saving the building.
"If it is knocked down it would be pie in the sky to have another swimming pool in our village."
Parish councillors discussed Mr Darroch's comments and the possibility of approaching Babergh about having a survey done even at this late stage to explore the viability of rebuilding a swimming pool for community use.
Maureen Williams and Barrie Powell, who had been part of the decision-making process, argued saving the pool was never a viable option, and to use the £40k, and any other funding 'would be 'a waste of money'.
Mrs Williams who worked as a civilian at Ganges, and then when it was owned by Euro-Sports, pointed out: "Back in the 80s a feasibility study was done and it was shown then that is was not feasible. Things have got a lot worse since then."
Richard Wrinch, Shotley parish chairman, admitted no surveys or examinations were ever done and the decision was taken on perception and people's experiences. He said: "There was a lot of discussions had leading up to the decision and it is fair to say not everybody wanted to see it knocked down and people want it saved, but the general feeling was based on perception of the problems other pools were facing and the cost. The lack of inclination by the developers didn't help."
Two parish councillors, who were not part of the previous administration that had made the decision not to have the survey done, expressed their concerns the decision had been made without public consultation. However, the parish clerk pointed out the decision had been discussed at a public meeting in June 2017 and duly minuted.
Councillor Jeanette Briscoe said: "The mood of the village appears to be a lot of people didn't know about this (demolition) and are angry about it. They feel that we as a council have done something sort of sneaky, I know a lot of us were not on the council then but there is feeling the decision was not put of publicly and we need to rectify that as we are not trusted and that is not a good position to be in."
Cllr Wrinch said: "That is disappointing in itself but communication is always the bane of any body, because if people don't want to look into things and find out what is going on, then you can communicate
as much as you like but they won't hear it, but I hear what you are saying." It was agreed the council would write to the developers to see if they would be prepared to change their minds and, depending on the response, look at the legal ramifications of having a viability study done.