Size matters as Shotley Marina's extra 10 inches will benefit Ganges Museum in new look Victory House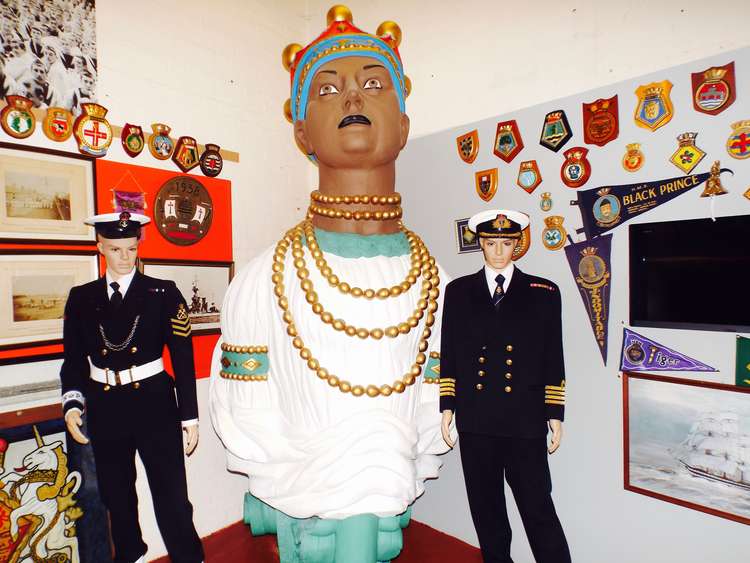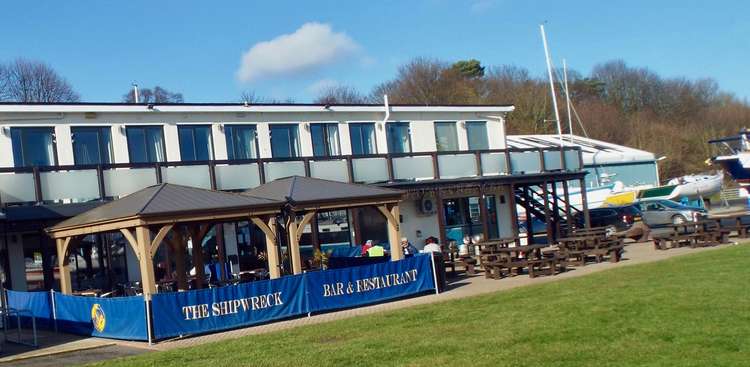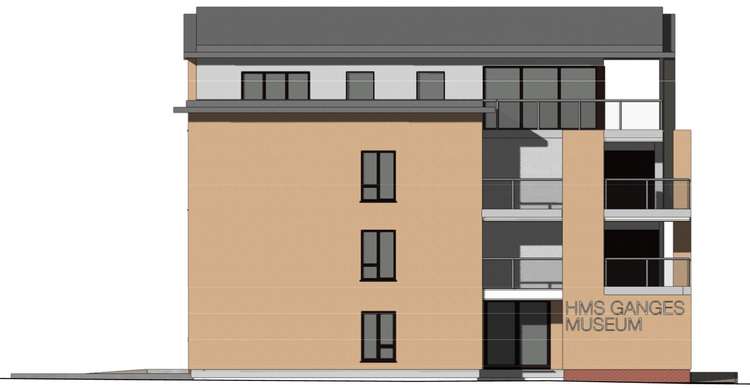 An extra 10 inches (almost) will make all the difference to a key exhibit at the HMS Ganges Museum, Babergh planners were told today.
Permission to slightly modify the plans granted in 2013 to partially demolish Victory House and build 19 new homes, were approved allowing a new design and height, while keeping the same number of apartments.
Shotley Marina already had permission to build the new homes but wanted to extend the height of the building by nine and three-quarter inches (.245m), so the design would be in keeping with the new homes built at Admiralty Pier, and Shotley Lodge, along with another application under consideration at Grassy Knoll.
There were concerns that the original plans, which would have seen a lowering of the ceiling height, would mean the historic 10ft high HMS Ganges figure, which was taken in by the museum and renovated after years of neglect outside the Royal Hospital School at Holbrook.
Derek Davis, Babergh's district councillor for the Ganges ward, which includes Shotley and Erwarton, and is also an ex-HMS Ganges trainee and former chairman of the museum, supported the changes and welcomes the new improved development plans.
"The extra headroom will ensure the Black Prince figurehead will remain a prominent exhibit in the museum, which during its heyday attracted tens of thousand of people many of whom had direct connects to the Ganges training base, or had relatives that had either passed through or worked there," said Cllr Davis.
"I totally agree with the planning committee's decision and look forward to seeing the new look Victory House, which will be in keeping with the excellent new homes being built along Shotley's foreshore, which is not just rejuvenation our village, but benefits the whole district in terms of tourism and the economy."
One member told the committee: "It's obvious size does matter..." before voting to accept the officer's recommendation to approve.
Historic England and Babergh's Heritage team were happy that the increased height would not have an adverse effect of views from Shotley Battery and a Martello tower.
Planners also questioned the amount of car parking for residents and were assured there would be 44 along with three disabled bays for residents.
The original Indian Prince taken from the ship HMS Ganges when she left Shotley on July 5 1906 after the training establishment had moved on shore to the new stone frigate Royal naval Training Establishment.
The figurehead was set up at the north end of the Quarter Deck near the iconic mast to remind the boys in training of the Royal Navy's traditions.
Watch the Shotley marina application being heard at Babergh planning committee on YouTube here... It starts at 27:20.
*Add your news, views or features by using the black Nub It button here...