Holbrook Coastguard at incident on river Orwell after bridge closed to traffic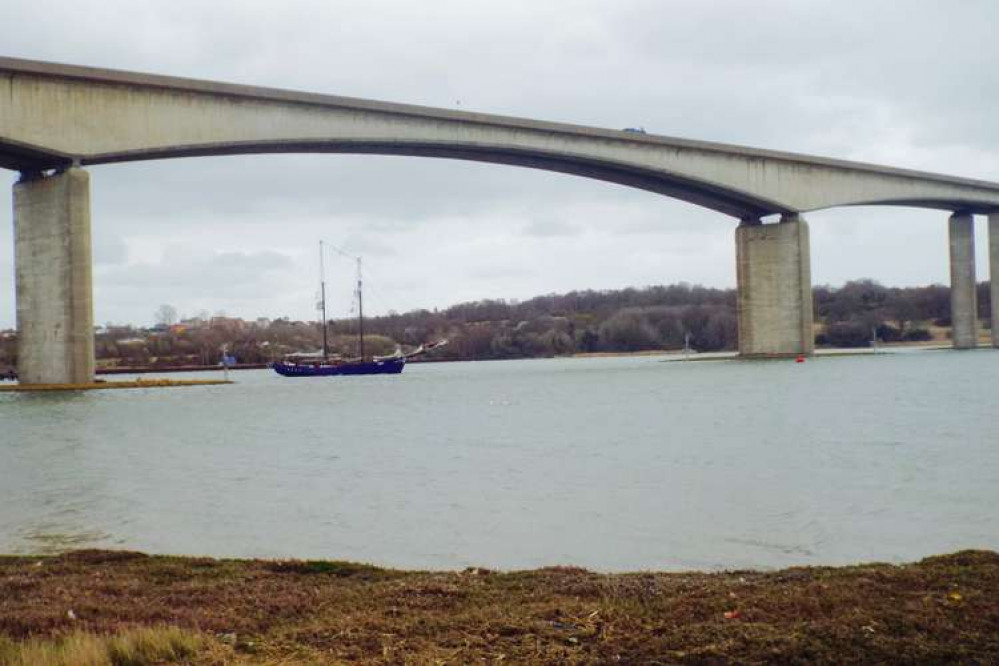 Orwell Bridge police incident
Holbrook Coastguard were in attendance to an incident on the river Orwell this afternoon.
Emergency services were called just after 1pm this afternoon after concerns were raised about a person on the bridge.
Fire crews, police, and the ambulance serve where also in attendance at the Strand in Wherstead following reports of a person in the water.
Traffic built up in both directions of the A14 between junctions 56 and 57.
Check to see if the Orwell Bridge has reopened here...
If you, or someone you know needs to talk call the Samaritans 116 123.
Update to follow.