Peninsula group help launch Suffolk Walking Festival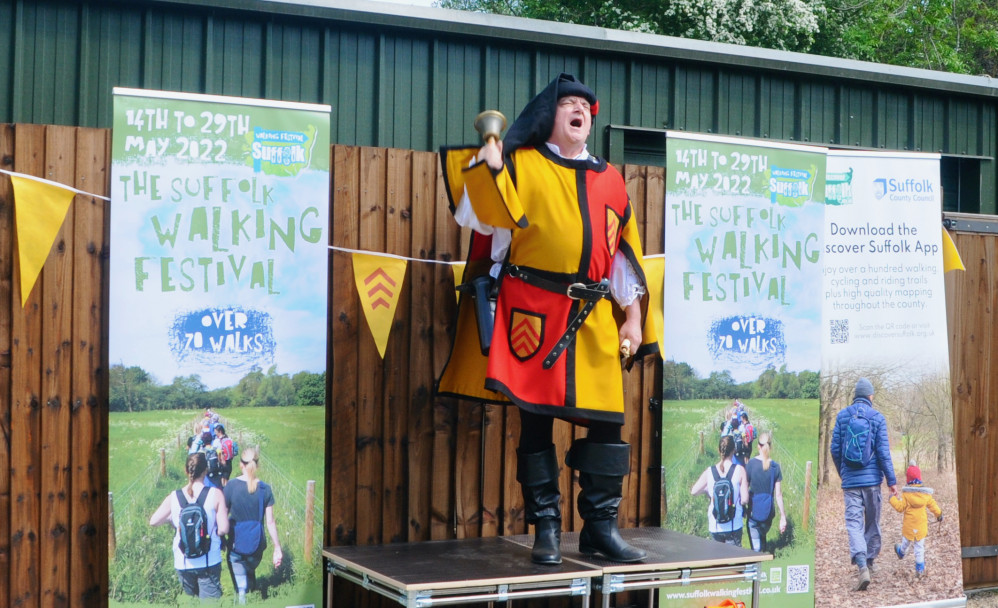 Town crier gets festival underway (Picture credit: Shotley peninsula Nub News)
A group of Shotley ramblers were among dozens of people marking the launch of the Suffolk Walking Festival on Saturday.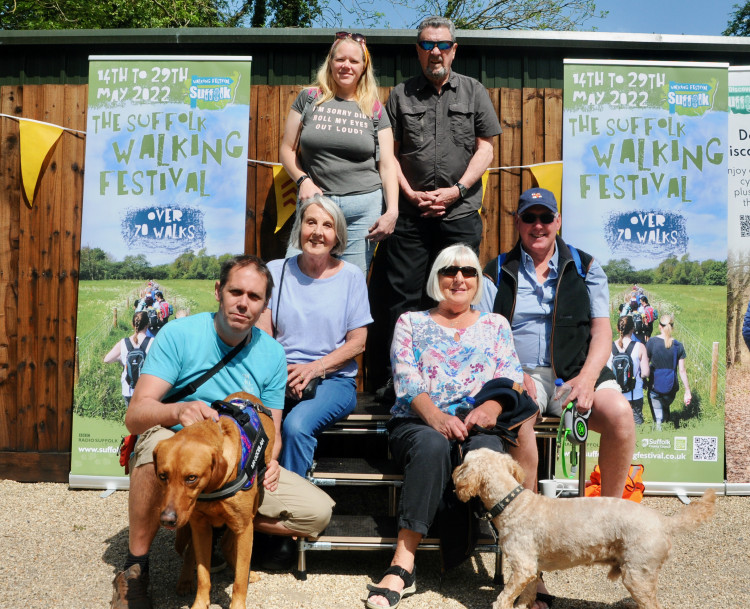 Shotley Walkers Are Welcome supporters at festival launch in Clare (Picture credit: Peninsula Nub News)
They were among more than 60 people joining in the launch of the 14th annual Suffolk Walking Festival at Clare Castle Country Park.
The Clare Town Crier welcomed guest speaker Derek Blake, Chair of Clare Walkers who got the festivities underway.
Shotley resident Annette Ellis, who worked for Babergh, was the first to organise a festival which she introduced as the Heart of Suffolk walk in 2010 and has subsequently been taken on across Suffolk.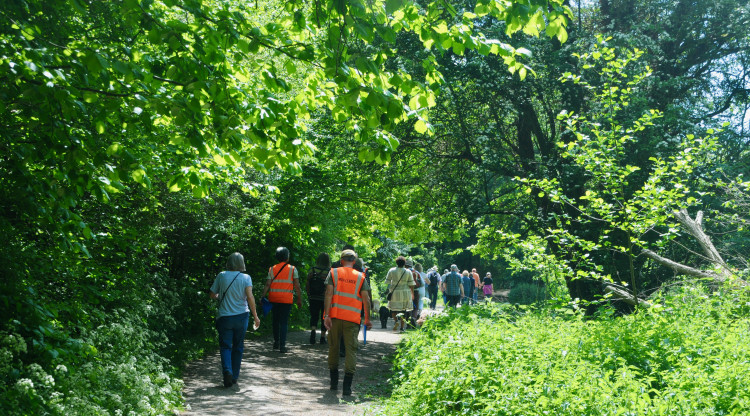 Walkers at the Suffolk Festival launch in Clare (picture credit: Peninsula Nub News)
Among the 72 walks in this month's festival are a selection from our area.
Shotley peninsula's contribution starts on Wednesday (May 18) with the 5.5miles Two Rivers Walk takes in the Stour and the Orwell and will add approximately 11,000 steps to your day.
It also passes through the Golden Wood, Shotley churchyard and Shotley Marina with its views across to Felixstowe docks and Harwich finishing at the the Rose Inn. The two and half hour festival walk starts from the Shotley Village Hall car park at 11.30am and costs £2.
Scenic Stour is a six hour, 15 mile, walk giving you you around 30,000 steps starting in Stutton at 9.30am, on Sunday May 22, costing £10.
You will take in the gorgeous Stour estuary, Alton Water reservoir, Woolverstone Park and lots of blossoming woodland. Curious alpacas and donkeys will help lift the spirits even more.
Scenic Stutton walk on offer (Picture credit: Shotley peninsula Nub News)
The Shotley Point Stroll starting from opposite the Bristol Arms in Shotley Gate at 2pm on Monday, May 23.
The 2.5 gentle walk will take an hour and half, with 7,000 steps and is free.
End the month with Shotley Maritime Walk on Sunday May 29 starting at 11am.
Learn more about Shotley's fascinating history on this five mile walk, which takes around 2.5 hours with 10,00 steps.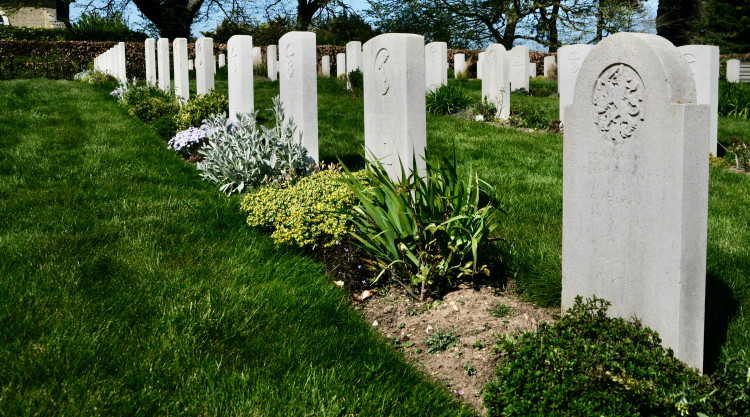 Shotley heritage walk (Picture credit: peninsula Nub News)
The walk goes past the former Royal Navy training establishment HMS Ganges which is undergoing redevelopment, and through the Commonwealth War Graves at Shotley church in Frogs Alley.
To book and find out more about the 72 choices in the Suffolk Walking Festival go to the website here.