New partnership revealed to deliver Ganges site in Shotley Gate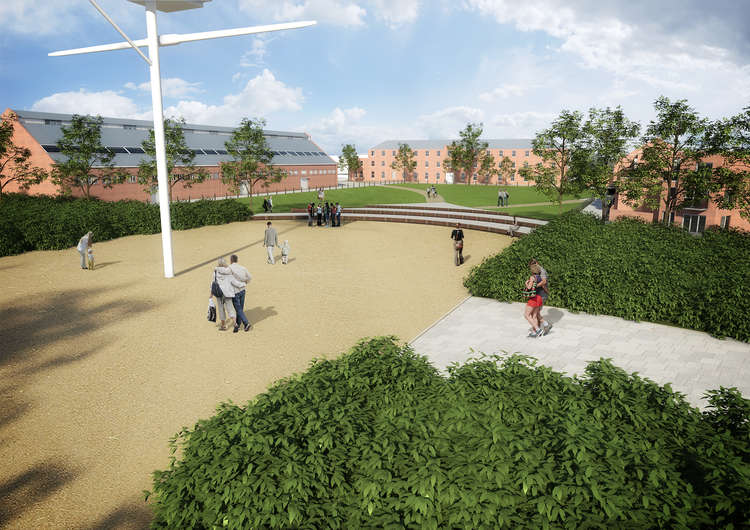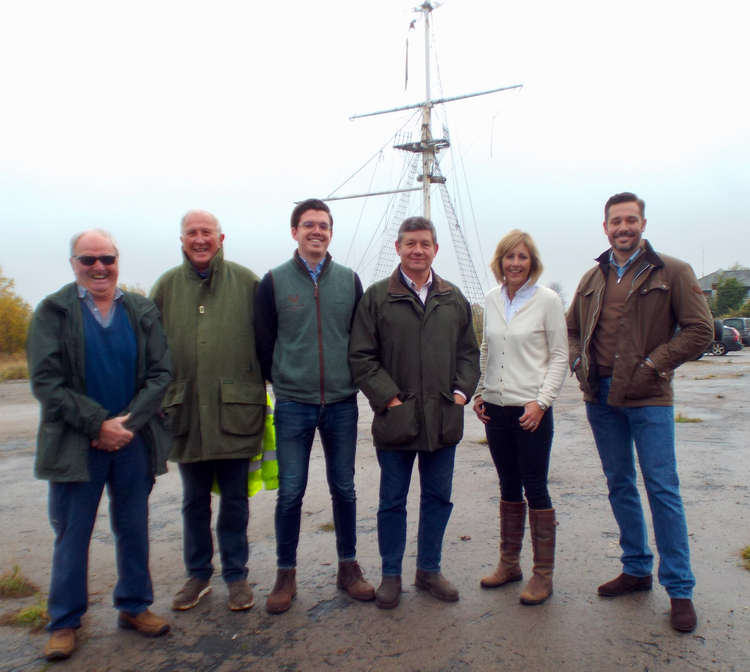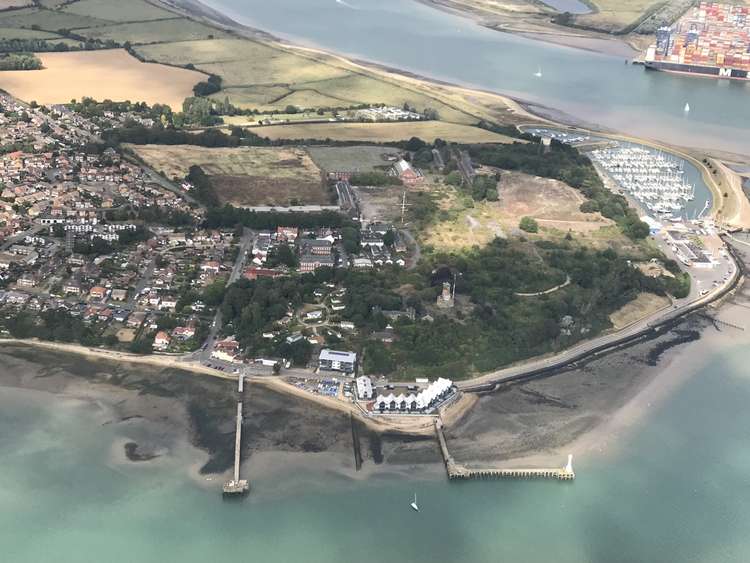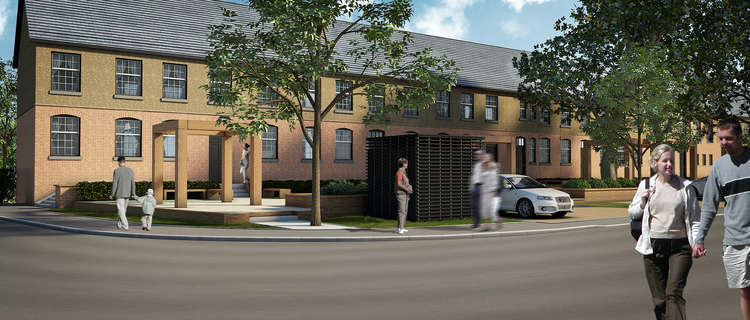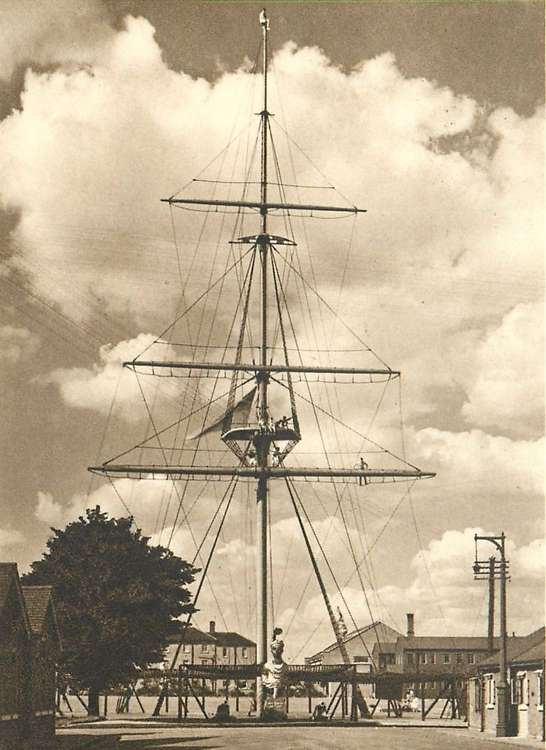 A new partnership has been forged to deliver the development site at the former HMS Ganges site, with work due to start in earnest in the new year.
Wavensmere Homes have teamed up with Galliard Homes to build 385 homes, retails units, on the 60-acre development, which they plan to call Barrelman's Point.
There will also be 9,359 square metres of new and converted commercial and leisure premises in a new commercial centre which will include a grocer, retail space, a gymnasium and children's play areas.
The joint venture will also work with Clague Architects, to preserve and restore several designated Royal Navy heritage assets including the Grade II listed ceremonial mast, Grade II listed entrance gates, a mid-19th century fort and two Martello towers.
Work is due to start on the first phase of the Ganges site in the first quarter of next year with an estimated four to five year phased build programme.
Wavensmere and Galliard are planning to bring forward the restoration of the mast, the parade ground area and Nelson Hall, which they aim to use as a show room.
James Dickens, managing director at Wavensmere Homes, said: "Wavensmere Homes has a proven track record in restoring historic buildings to their former glory, a skill-set which will add significant value to Barrelman's Point and one of the reasons we have joined the partnership.
"I am delighted to be working with Galliard, our collaborative approach will make a significant impact on urban regeneration in the Midlands and South East."
Stephen Conway, Executive Chairman at Galliard Homes, says: "We are delighted to have entered into joint venture developments with Wavensmere Homes, facilitating around £300 million of new development and providing almost 850 new homes, also involving our existing partner Apsley House Capital.
"The new developments will deliver high quality homes for hard working families in Birmingham and the London commuter region."
Permission for the development was granted to owners Haylink by Babergh in March 2015 and since then the site has undergone clearance.
The original Royal Naval Training Establishment moved ashore to the Shotley Gate site in 1905 and the stone frigate became HMS Ganges and more than 160,000 recruits passed through the gates until it was closed in 1976.
Various members of the royal family visited Ganges over the decades including HM The Queen, Prince Philip, Lord Mountbatten, Princess Marina, Duchess of Kent, and Prince Henry, Duke of Gloucester, with the VIP guests watching drills in front of the ceremonial mast and touring the facilities and the historic fort and Martello towers.
The police and RAF also used the centre, which was also a sports camp, up until 1999.
*About Galliard:
Founded in 1992, Galliard is one of London's largest developers. Over its 29-year history the Galliard Group has evolved from its residential property origins to be a leading authority and expert in construction and the development of large mixed-use schemes and commercial hospitality premises. The group has more than 300 staff and a development portfolio worth over £3.44 billion currently under construction, including nearly 6,392 homes, with some 1,208 homes currently being marketed for sale, and 0.76 million sq. ft. of consented commercial space. Through strategic joint venture partnerships Galliard Homes has steadily moved into other key cities throughout the UK including Birmingham, Bath and Bristol. Led by Executive Chairman Stephen Conway, who co-founded the company and CEO Don O'Sullivan. Galliard Homes is a development partner of Frogmore, McCourt, O'Shea, Vanke, Catalyst Housing Group, Acorn Property Group and Apsley House Capital. Galliard Homes is award winning and in recent years has won international prizes for its developments The Chilterns, Baltimore Tower, Metropolitan Crescent and The Stage, to name a few. A strategic aim of the Group is to engage with the communities within which we work and promote employability, educational advancement, charitable giving, a strong local economy and environmental sustainability. Corporate charity partner, St Mungo's works to end homelessness and rebuild lives which aligns with our own values. The Future Talent schemes, Engage, Evolve and Elevate and our internal development programmes ensure that we continue to attract, recruit and retain the best in the business. www.galliardhomes.com
About Wavensmere Homes
Founded in 2004 Wavensmere Homes is a Midlands based property developer which specialises in unique renovation projects; restoring historic buildings to their former glory and transforming them into extraordinary developments, alongside creating high quality newly built homes.
Led by Founder and Managing Director James Dickens, who also owns BJD (GB) Ltd, a successful investment and development company, the senior team at Wavensmere Homes has a strong background in traditional craftsmanship which means that they understand the importance of detail and quality, characteristics which shine through in every one of the company's projects.
Past projects include Crocketts Lane and The Forge in Birmingham, Ghyll House Farm in Horsham, Beatrice Court in Lichfield and The Convent in Lapworth.
Current developments include Nightingale Quarter in Derby, a flagship project providing 796 properties including apartments and houses.
www.wavensmere.co.uk
*Send us your views, letters or news updates via the black Nub It button on the home age or email the editor [email protected]