Meet Up Wednesday's to start at popular peninsula pub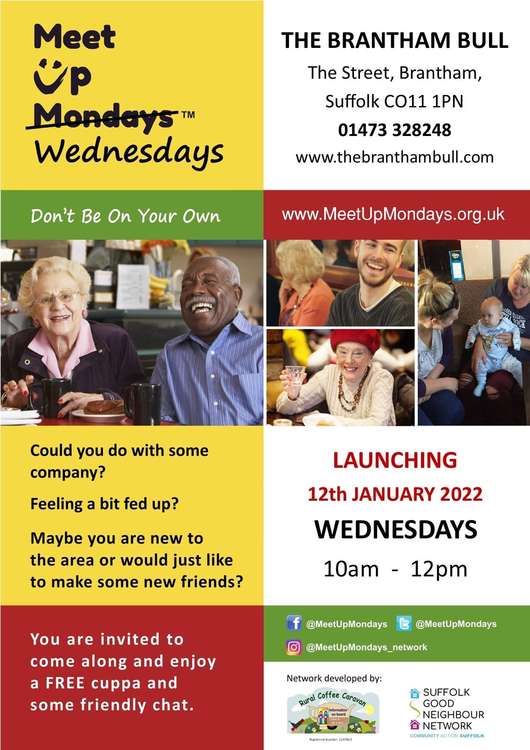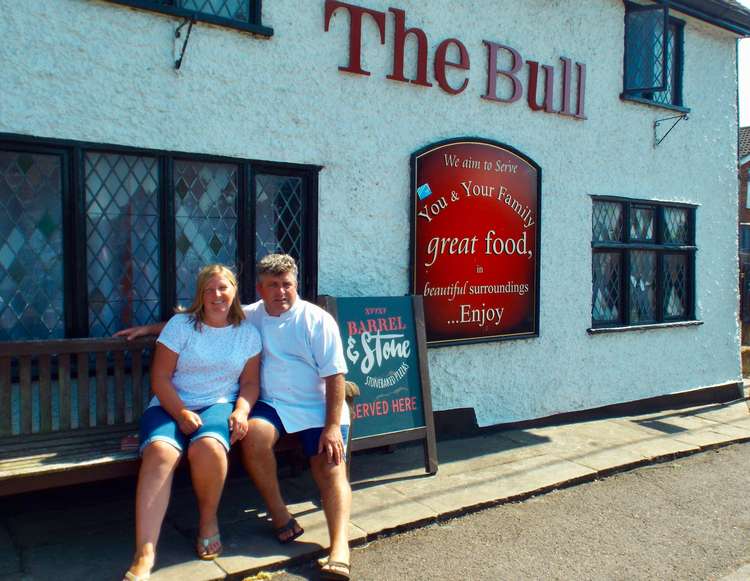 The popular scheme encouraging people to meet up for a chat over free tea or coffee and biscuits is set to begin tomorrow at the Bull in Brantham.
Meet Up Mondays, except this one will be Wednesdays, starts at 10am on January 12, as part of the Rural Coffee Caravan and Suffolk Good Neighbours and everyone is encouraged t cam along and join in.
Owners of the Bull, Gemma and Paul Chenery, have endured a rocky couple of years but have battled on through and continue to get involved in community initiatives to encourage the pub being the hub in their part of he village.
They introduced the Pub Desk scheme to Suffolk, where those who usually work from home, or like to get out of the office, can hire a table at the pub and enjoy free wi-fi, coffee and a light lunch, for just £10.
The Meet Up Mondays' scheme was started in 2018 in London and has subsequently enjoyed widespread support among pubs in Suffolk, with the Shotley Rose, Freston Boot among those already taking part the peninsula.
Bull at Brantham battles back - full story.
Updated: See which peninsula pubs are open during January here...
For those that enjoy a trip to the seaside, The Boardwalk Cafe and Bar on Felixstowe Pier, will be resuming their Meet Up Mondays scheme at the beginning of February.