Meet the crew and see inside the Sir David Attenborough as she sets off on polar exped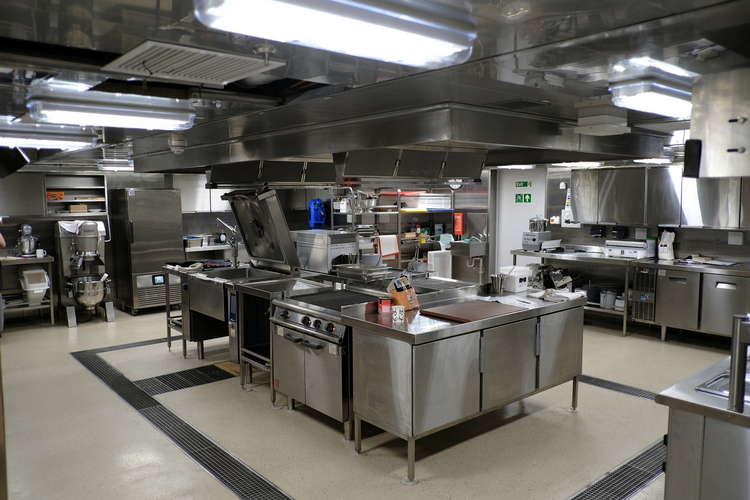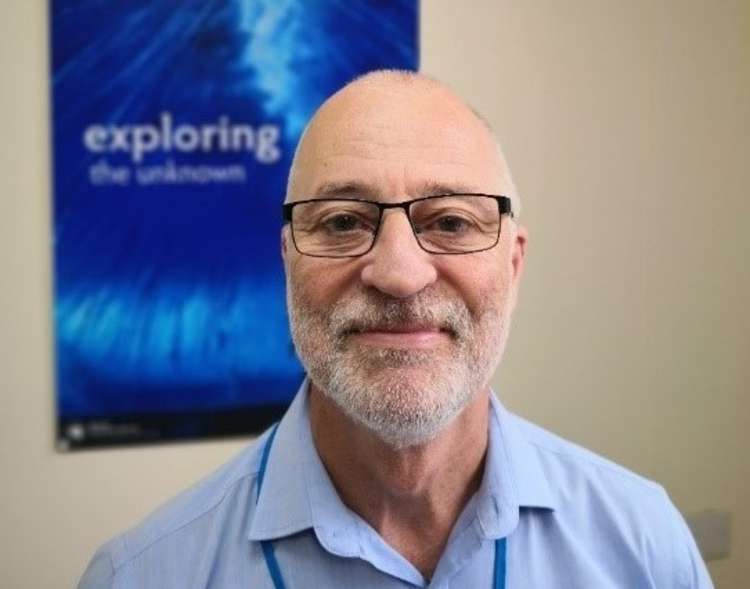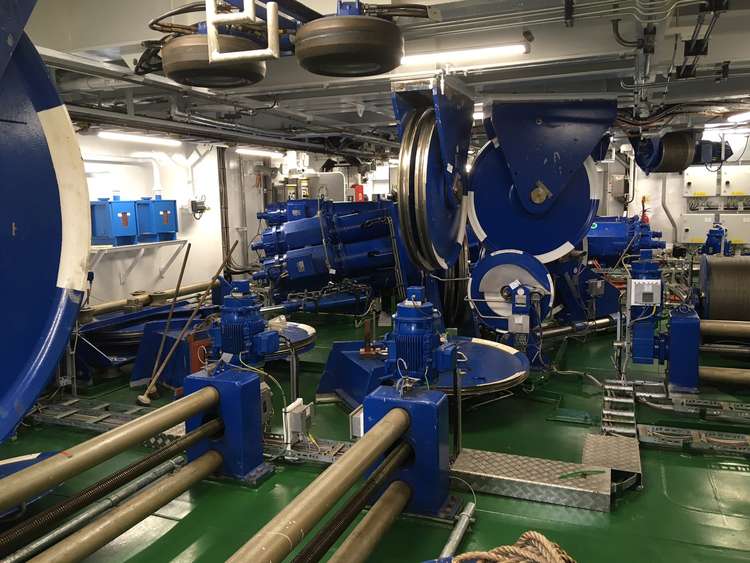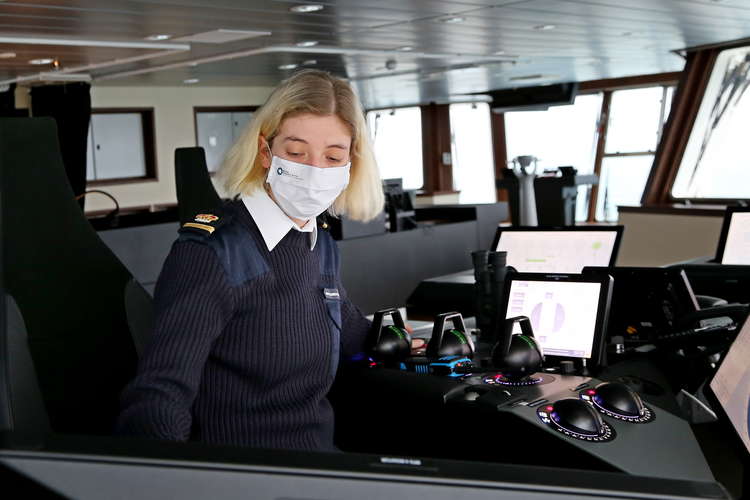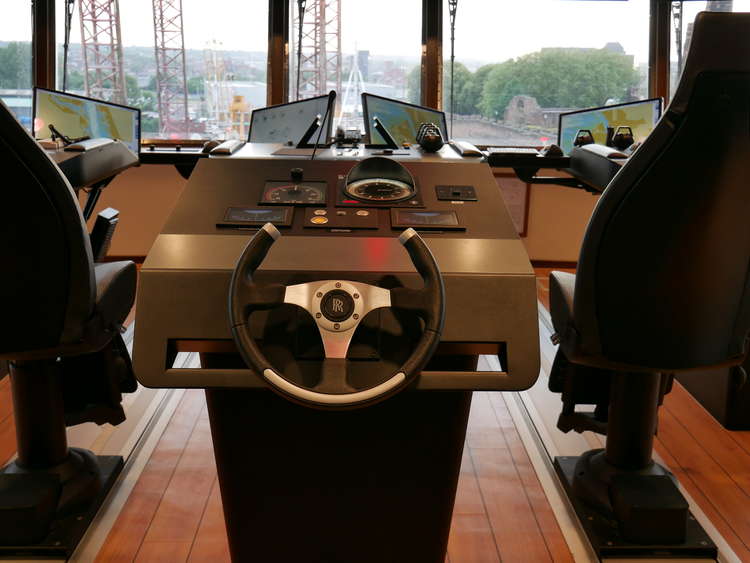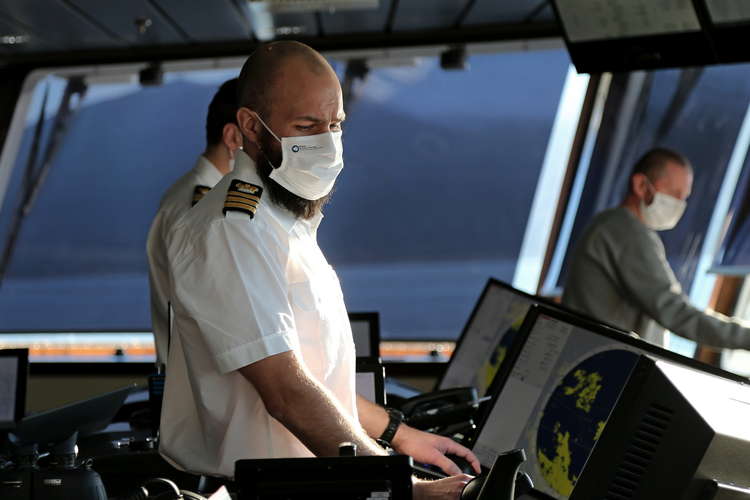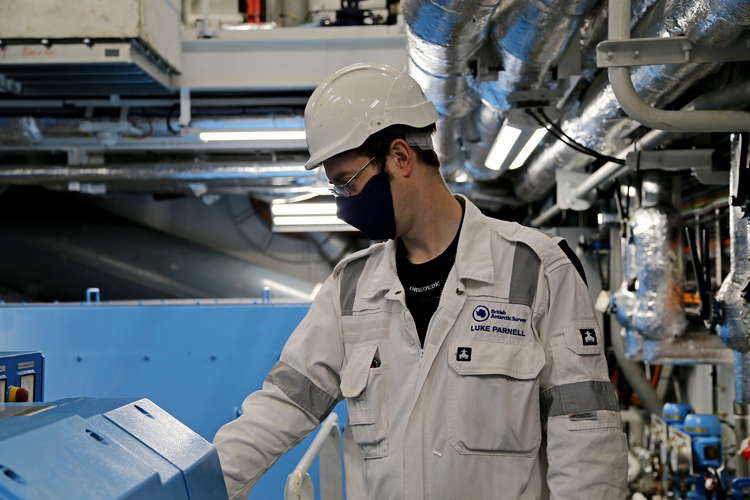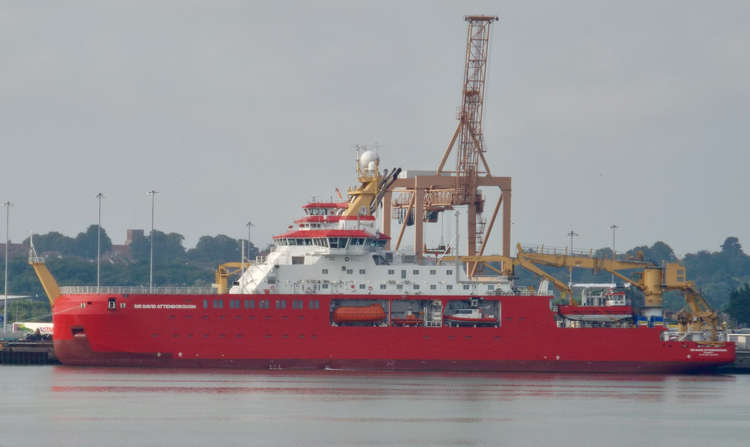 The majestic RRS Sir David Attenborough (SDA) slips her morning across the river Stour from the Shotley peninsula as she takes another step towards her journey to the south pole for months of research work.
Nub News gives you a glimpse inside this amazing ship with our picture special and you can meet some of the 30 strong crew, which looks after the 90 scientists, usually based in Cambridge.
The RRS Sir David Attenborough has state-of-the-art acoustic systems to map and create images of the depth and shape of large areas of the seafloor.
Nine scientific winches, with a combined 61,000m of cable, are used to deploy scientific equipment to investigate the Southern Ocean's unique ecosystems.
The ship enables scientists to investigate the impact that physical and biological changes in the Arctic environment will have on Arctic and non-Arctic countries alike.
At both poles, researchers will carry out marine geophysical and geological investigations to map and date glacial landforms and sediments on the seafloor to reconstruct past environments. This is fundamental for helping predict how the polar regions may respond to future climate change and contribute to global sea-level rise.
The scientific activities, will include atmospheric effects, biological, chemical and physical oceanography along with marine geophysics and geology.
The SDA went through sea acceptance trials on some winches and training before arriving at Harwich and will now sail to a specialist shipyard in Denmark for final technical checks and fitting out in readiness for the first mission to Antarctica.
With a crew complement of 30, along with 60 scientists the Sir David is 129 metres long with a 24m and a gross tonnage of 15,000, she can be at sea for 19,000 nautical miles at 13 knots (24 km/h
Flying under the Falkland Islands flag, the research vessel is skippered by Captain John Harper who started working on the RRS Sir David Attenborough Project in June 2019 as trials master.
Captain Harper is the longest serving member of the maritime staff in British Antarctic Survey. He joined in 1980 as a seaman and became captain of the RRS Ernest Shackleton in 2004, where he remained at the helm for 14 years.
Although the general public has not been allowed to visit the ship due to the Covid precautions, scores have turned out at Shotley to take pictures of the famous ship.
He said: "I still can't believe how much public interest there is in RRS Sir David Attenborough and what we do. I'm delighted that the reaction to the ship is so positive and that so many people made the effort to come out and see the ship."
Captain Harper admits being thrilled at learning all about the ship's capabilities during trials and can't wait to get down south to start icebreaking.
"The SDA is an incredible piece of engineering. There are literally thousands of pieces of equipment, electrical cabling, and science gear that need to be commissioned and tested.
"Both crews need to be thoroughly familiar and trained to operate the ship in calm and rough seas. The excitement is mounting as we approach the time when the ship will be fully operational and ready for polar missions."
"The ship handled rough weather much better than I was expecting it to – very pleasing
"There are so many features and capabilities within one hull is fantastic and it keeps the job really interesting." Health and well being on board for are and passengers alike is important and the ship has its own sauna, gym equipment and special space. Cabins are posited away from the bow to reduce motion problems and a galley any chef in the world would love to work in. Given its operational activities the SDA conforms to the strictest guidelines in terms of reducing impact in the ocean with the four engines designed to run as silently as possible, and special attention is given to avoiding sweep-down of bubbles around the hull that could interfere with acoustic sensors. Extremely low underwater radiated noise to avoid interference with survey equipment or disturbance to marine mammals or fish distribution Dieselelectric propulsion system powered by the new Bergen B33:45 engines (two nine-cylinder and two six-cylinder engines) 4.5m controllable pitch propellers in a Promas installation driven by two independent motors on each shaft Handling systems will cover a wide range of tasks, including subsea acoustic surveys and towing of scientific equipment with up to 12,000m of wire. Accurate dynamic positioning system to keep the ship in place during instrument deployment using Tees White Gill bow and aft thrusters. You can see the SDA leave the Stour estuary and go past Shotley, Harwich and Felixstowe at around 10am this morning.
Scroll right on top image for more SDA pictures.
See
Boaty McBoatface prepares off Shotley