Lifesavers dash from memorial service and rescue sailor off Shotley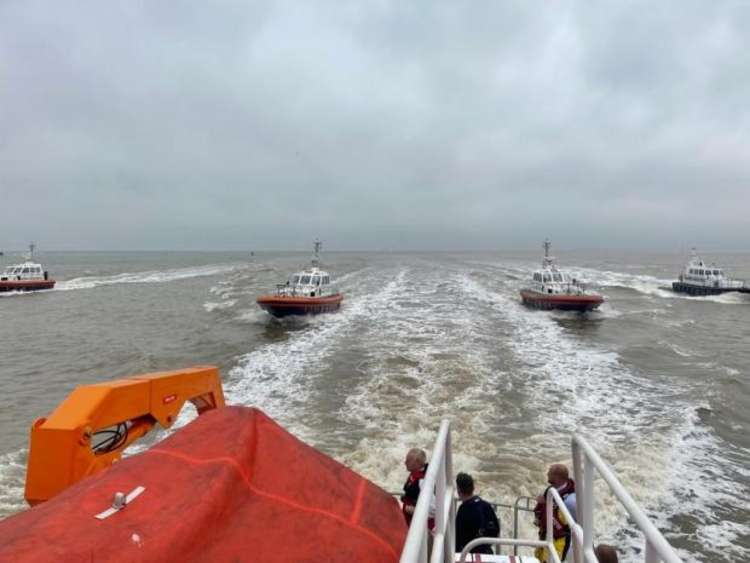 Harwich RNLI showing respect on Saturday afternoon (Photo credit: Harwich Lifeboat Operations Manager Peter Bull)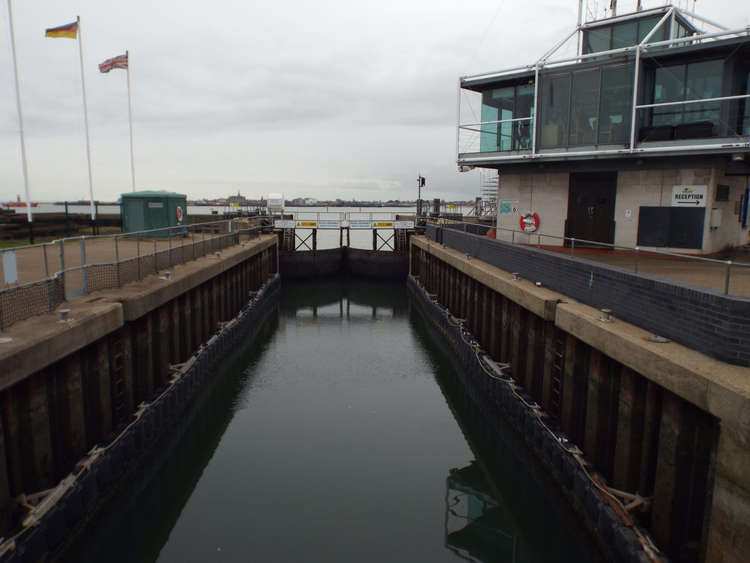 Exhausted dinghy sailor taken to Shotley marina
Lifesavers from RNLI Harwich dashed from a memorial service for one of their wn to search for a missing dimmer and then save an exhausted sailor.
Crews and staff at the station were preparing to give Second Coxswain John Teatheredge' a memorable memorial service with the family, complete with scattering of ashes, which they were given the shout.
Coastguard called for help to search for a swimmer who had been spotted going out from near Landguard but had not been seen returning.
Despite a Coastguard helicopter and lifeboat crews sweeping along the Felixstowe seafront to the river Deben in an extensive search, no-one in distress was spotted and the crews were stood down.
But, as the Harwich crew returning to base, a sailor was reported to be in difficulties after his dinghy capsized off the Shotley shoreline. The volunteers pulled the exhausted and cold sailor from the water, after being in the sea for 20 minutes.
After checking the welfare of the sailor, the crew righted the dinghy and took them both to Shotley Marina, where they were passed to the care of the Holbrook Coastguard.
RNLI helm Lee James, recognised the irony and said: "I knew as soon as I heard the pagers go off, John would be looking down with a wry smile, having a chuckle.
"Being a man who often missed important events due to his pager going off, it feels quite fitting in a way our pagers went off when we gather to remember him and scatter his ashes."
Harwich RNLI's all-weather lifeboat was accompanied by a small flotilla of pilot and tug boats as it made its way to the South Shelf Buoy, where Mr Teatheredge's ashes were scattered on the sea and hoses spurted water into the air.
Mr Teatheredge's family said in a statement: "It was an overwhelming showing from the maritime community in paying their respects, we are incredibly grateful.
"We're also glad all the family, friends and colleagues had a chance to join us in a moment of reflection we've been waiting for."
Mr Teatheredge died on Boxing Day 2020 from complications following an operation for a heart condition. He was aged 63.