Cherry picker used to dismantle Ganges mast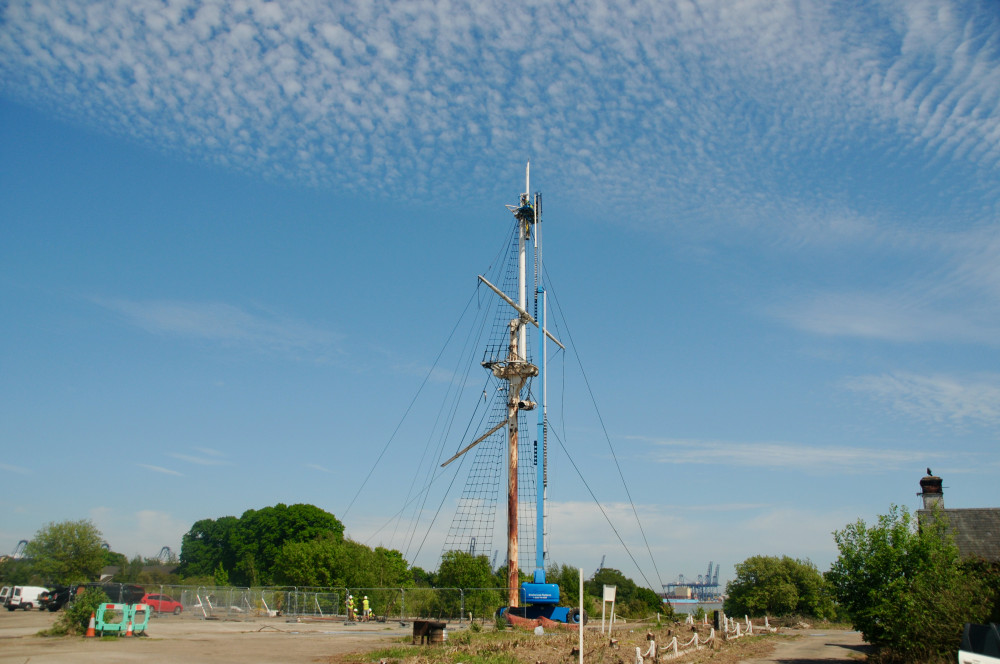 Cherry picker takes riggers up HMS Ganges mast at Shotley Gate (Picture credit: Shotley peninsula Nub News)
Contractors today used specialist equipment in the latest stage of taking down iconic HMS Ganges mast.
Two workmen were hoisted up nearly 140ft (42m) in a cherry picker to carefully dismantle the half moon and part of the rigging from mast in Shotley Gate.
All the main parts of the rigging, yard arms and main mast of the 125 -year-old have been meticulously tagged and some of the larger parts will be stored in Nelson Hall before being taken away to be restored.
Clearance work around the area and part of the parade ground was carried out at the end of last month and the main part of the de-rigging is due to be completed at the beginning of June.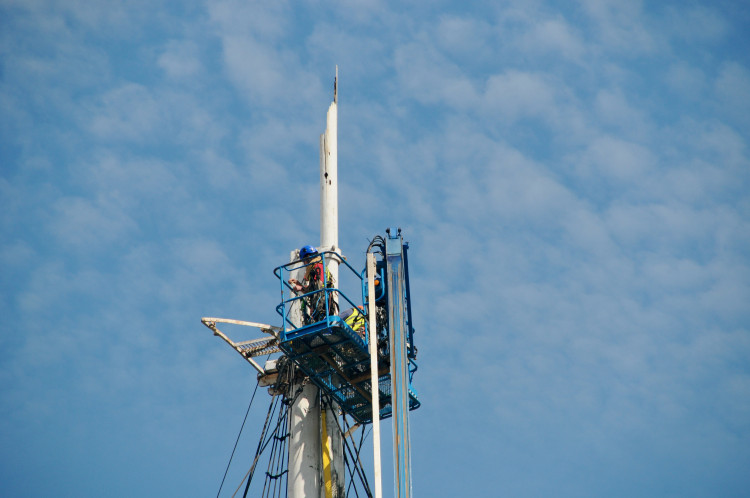 Contractors near the top of the Ganges mast (Picture credit: Shotley peninsula Nub News)
The lower part of the mast, originally the corvette Cordelia will stay buried deep into the ground to be renovated, while the upper wooden portion, which was taken from the top mast of former battleship Agincourt, will be removed and renovated.
A small, private, ceremony will be carried out on June 6 to mark the last time the mast was used in a ceremonial capacity as Ganges' last divisions were held on that day in 1976.
Due to health and safety restrictions the service will not be open to the public.
HMS Ganges closed its ceremonial gates to the Royal Navy in October 1976, although it was subsequently used as a sports camp and police training centre.
Permission has been granted to build 285 houses, with associated retail and community buildings and a small museum.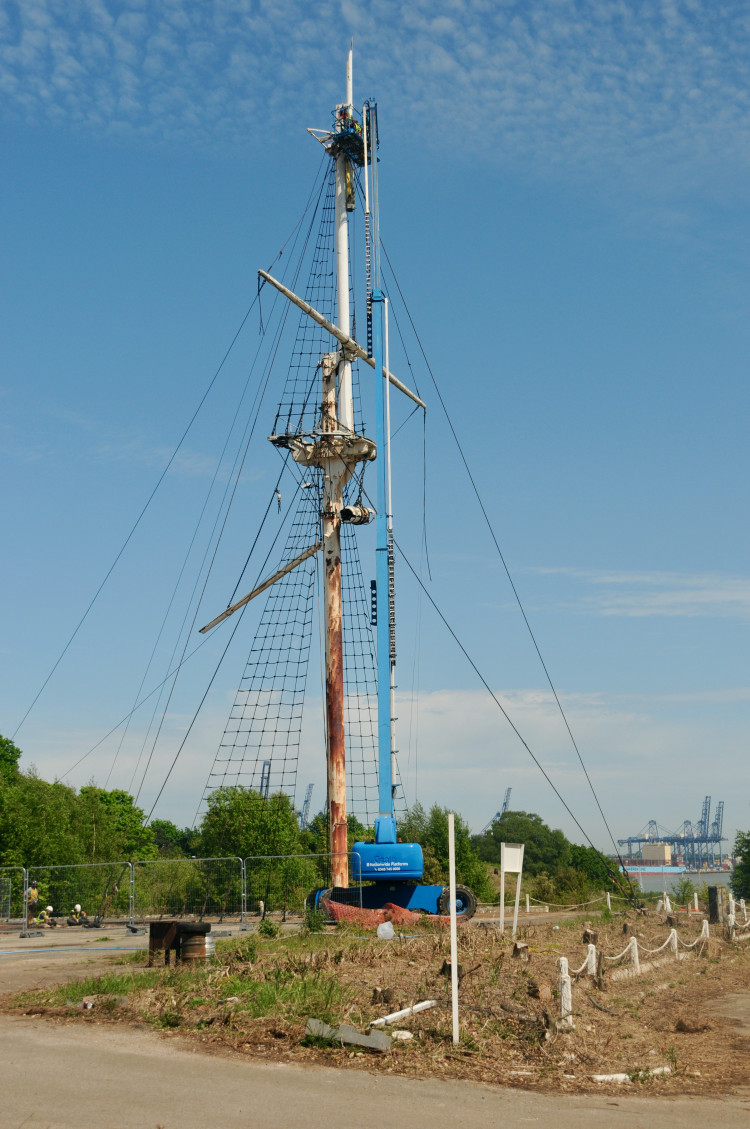 HMS Ganges mast coming down bit by bit (Picture credit: Peninsula Nub News)