Babergh planners urged to give green light for controversial new development in Holbrook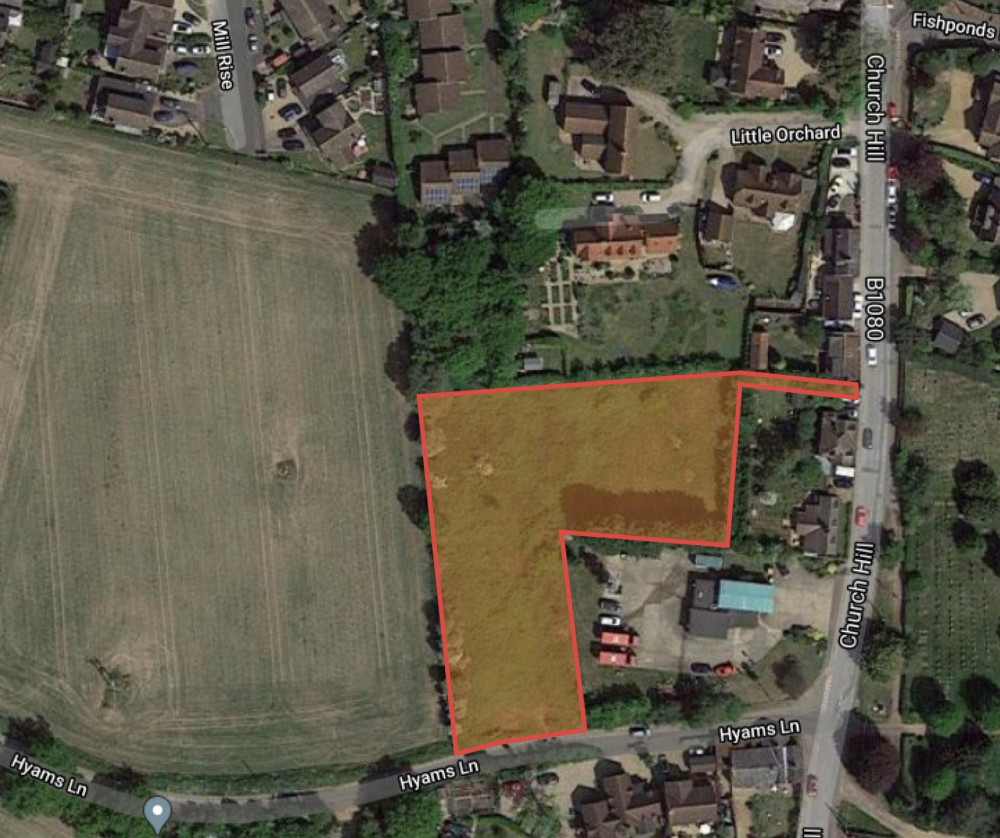 The application site in Hyams Lane Holbrook
A controversial planning application to build eight new homes off a small lane in Holbrook has been recommended for approval.
Babergh's planning committee will discuss the hybrid application comprising outline planning for four self-build detached dwellings and full planning application to build four two-bedroom housing with associated landscaping, vehicular access off Hyams Lane and pedestrian access to Church Hill.
Permission to build on the site on land south Of Honeysuckle Cottage, in Little Orchard, Holbrook has previously been refused.
The reasons given for that refusal included concerns that due to its location, scale, layout and the necessary works which would be required to provide a safe access, the site would be detrimental to the rural character of Hyams Lane contrary to Babergh policies.
It would also have a detrimental impact on the setting of the Suffolk Coast and Heaths AONB and the development would result in an unacceptable impact on the users of the highway.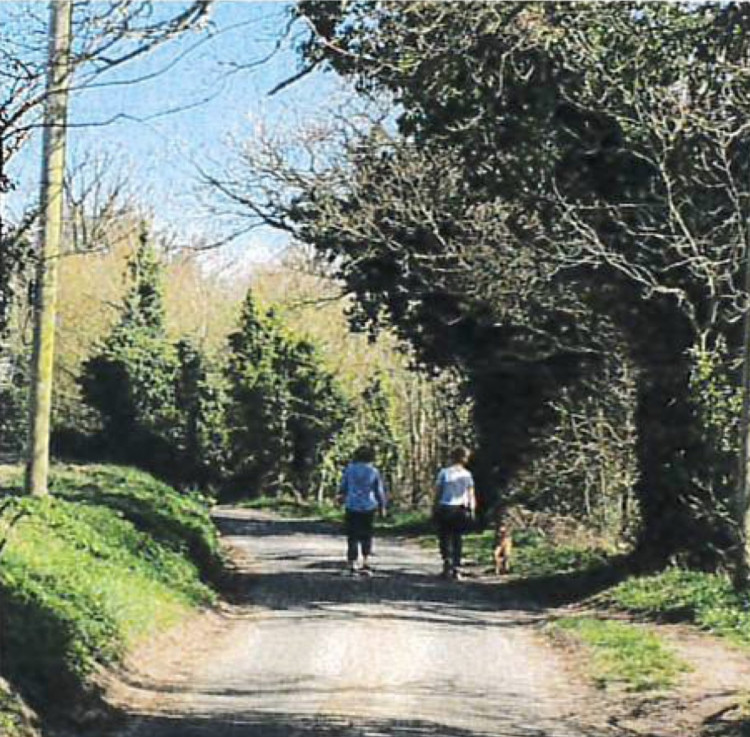 Narrow Hyams Lane used by walkers
However, despite objections from 57 neighbours, the parish council and ward member Mary McLaren, Babergh planners believe the applicant, Ipswich based Scirpus Properties Ltd, had compromised enough to be able to recommend to the planning committee, which meets next Wednesday, (May 25) to give permission.
Among the long list of reasons objectors do not want the scheme is safety concerns on a narrow 60mph road, the new houses would exceed the quota set by Babergh for the village, the detrimental impact on the Suffolk Coast & Heath AONB, a loss of hedgerows and the proximity to the new site to Holbrook Fire Station.
Four people have written in to support the application arguing the site would provide an equal mix of 'entry level' and self-build plots, the site is close to village amenities and it would have no other alternative use.
The planning committee meeting will be held at Endeavour House and can be watched live on YouTube here...